2022
With Munich 2022 already in sight, registration deadline set for June 20
The CEV EuroBeachVolley 2022 will be the major highlight of the Beach Volleyball season, with the event running this time in conjunction with the second edition of the multi-sport European Championships Munich 2022. The truly iconic Königsplatz in Munich will welcome Europe's Beach Volleyball elite from August 16 to 21, 2022 for an event that shall mesmerise sports fans on site as well as across the globe!
A bird's eye view of the iconic Königsplatz in Munich where EuroBeachVolley 2022 will be taking place in mid-August
Through the release of the Official Communication no. 1 earlier today, the CEV has officially informed all National Federations that the deadline to register for participation in the Beach Volleyball party of the year is set for June 20, 2022.
The competition in Munich will feature 32 teams per gender, with minimum three and maximum six representing the host country – Germany – and all remaining National Federations able to send a maximum of four teams to Munich according to the relevant CEV Entry Ranking.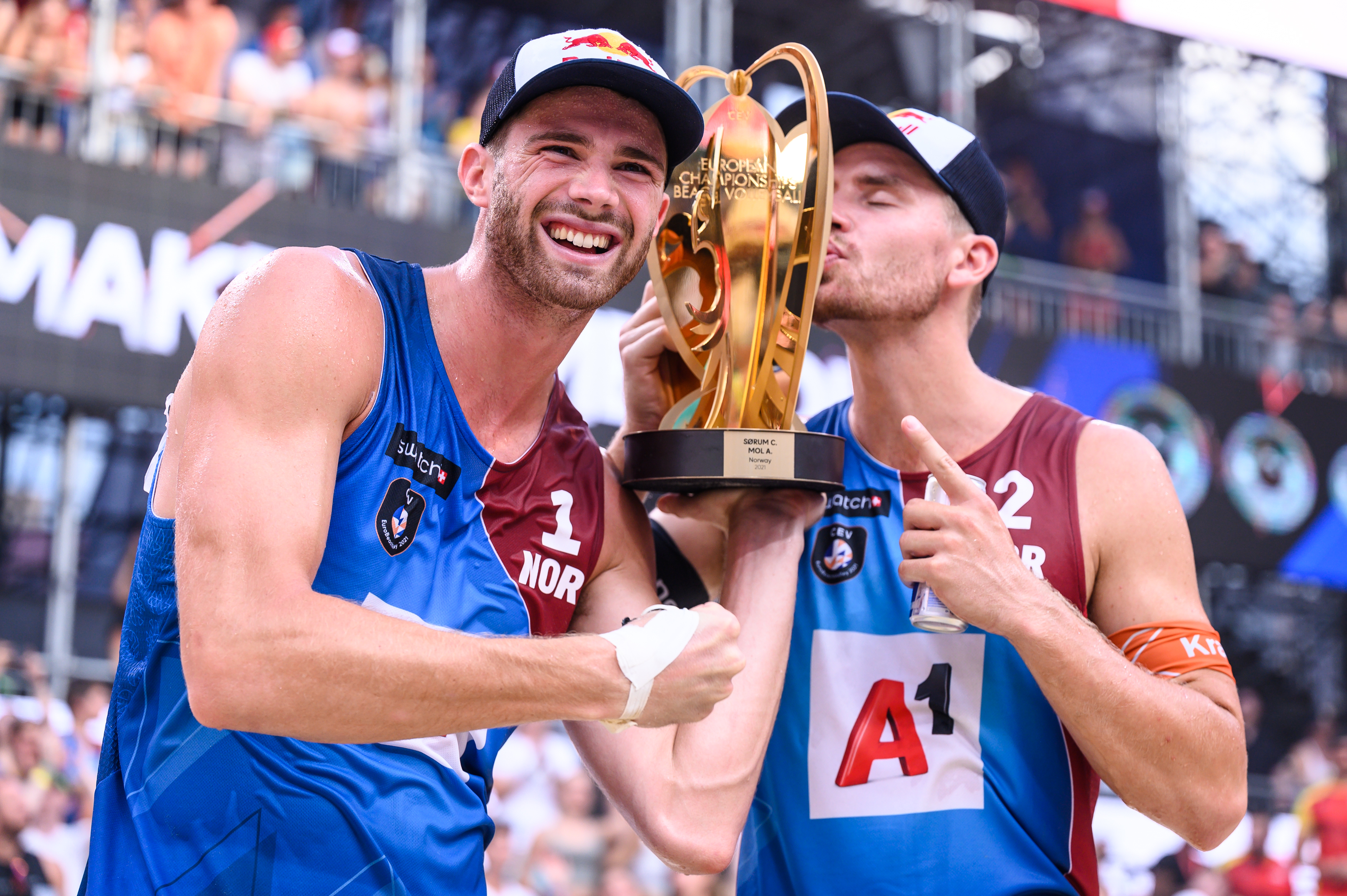 Mol/Sørum (NOR) have been the holders of the EuroBeachVolley trophy for four years now
With € 100,000 at stake per gender, the competition will follow on the major success of the last CEV EuroBeachVolley held in August of 2021 in the heart of Vienna, where Norway's superstars and reigning Olympic champions Anders Berntsen Mol and Christian Sandlie Sørum claimed a historic fourth straight European title. Nina Betschart and Tanja Hüberli of Switzerland are the reigning women's European champions.
Click here for further information.