2022
Tickets for European Championships Munich 2022 now on sale!
The European Championships Munich 2022 are the biggest multi-sport event in Germany since the 1972 Olympic Games – and we wish to celebrate it with you! Together we will bring life back into the stadiums and arenas where world-class competition, nail-biting suspense and a unique atmosphere are awaiting you. Getting excited yet?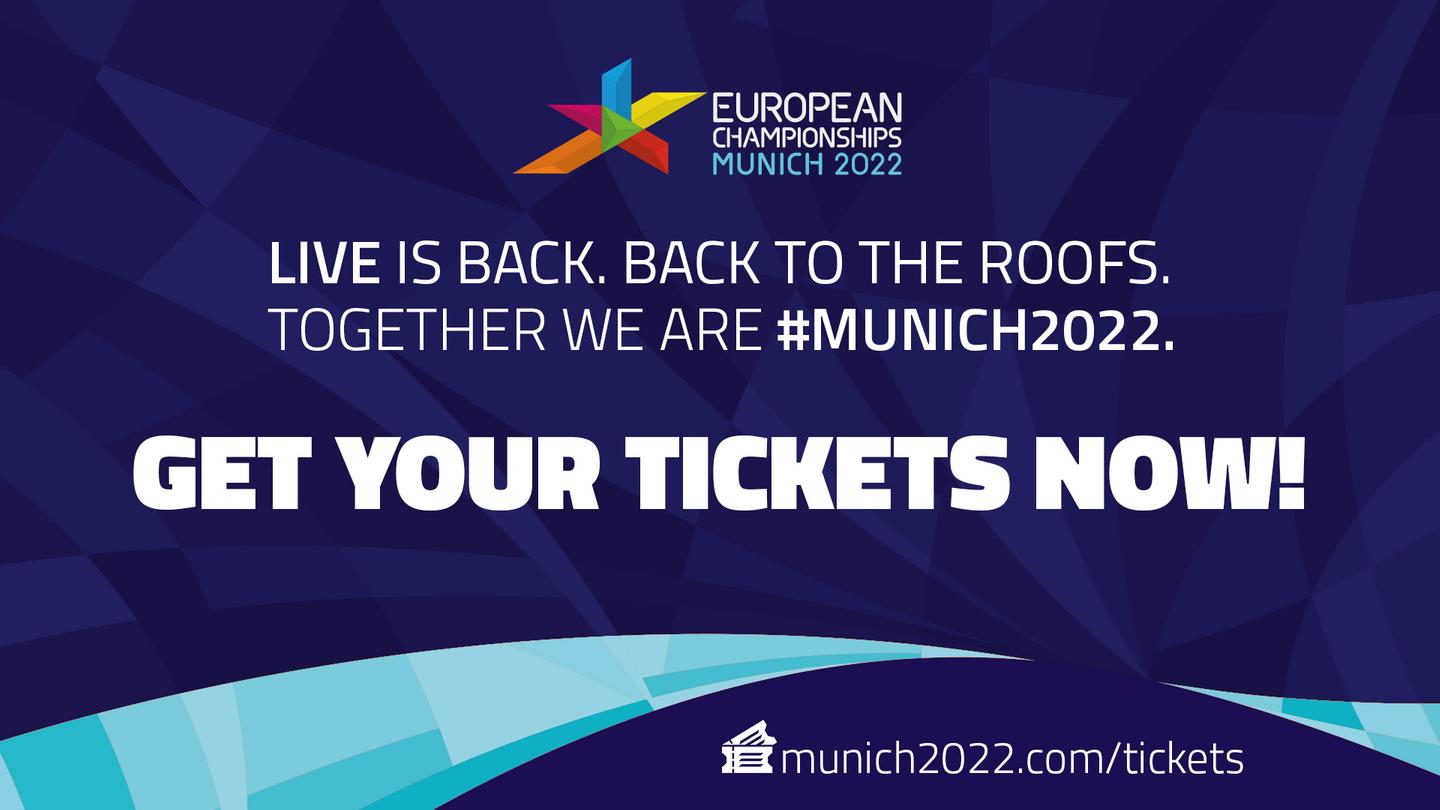 Then go ahead and secure the best seats! Click here to retrieve the most important information on price categories, schedules, and extra services. We cannot wait to welcome you in August 2022 – also to all free events and the festival running under the slogan 'The Roofs'.
The programme of the European Championships Munich 2022 features the following sports: athletics, beach volleyball, canoe sprint, cycling, gymnastics, rowing, sport climbing, triathlon and table tennis.
For further information, visit www.munich2022.com.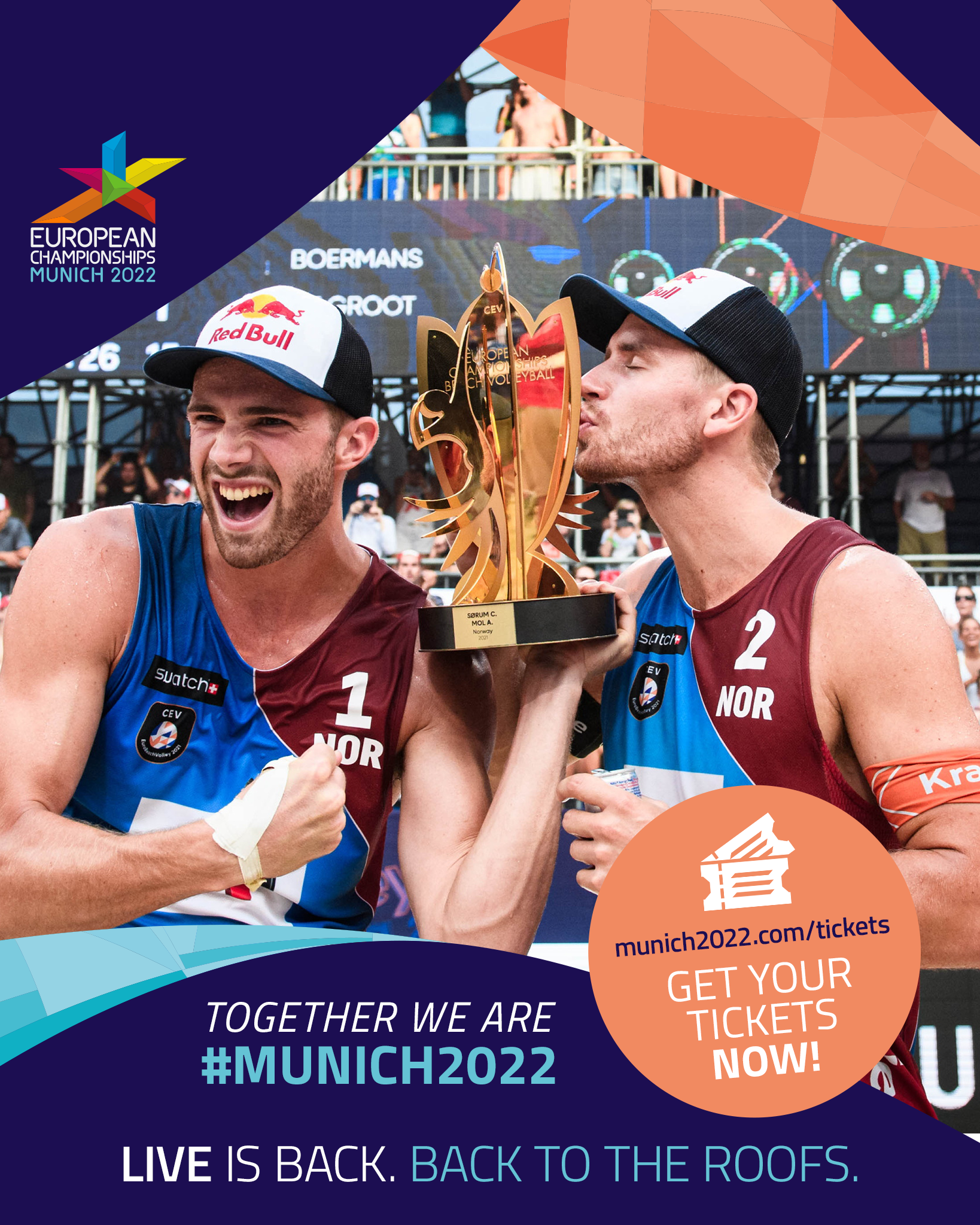 Anders Mol and Christian Sorum will be trying to secure an all-time record fifth EuroBeachVolley title in Munich