2022
Beach Volleyball joins European Championships Munich 2022 sports programme

Munich, Germany/Luxembourg, June 18, 2020. Beach Volleyball has been added to the now-finalized sports programme of nine sports for the multi-sport 2022 European Championships in Munich.
The respective European Championships in Beach Volleyball plus Canoe Sprint, Sport Climbing and Table Tennis have joined those in Athletics, Cycling, Gymnastics, Rowing and Triathlon for the event that will take place Thursday 11th to Sunday 21st August 2022.
The Munich 2022 European Championships Beach Volleyball are set to feature 32 teams per gender, thus accounting for 128 male and female athletes competing in two medal events. Across the nine sports, 4,400 athletes from 50 countries are set to compete in a total of 158 medal events.
CEV President Aleksandar Boričić
said, "It is truly great news for our Beach Volleyball family that we have reached an agreement for Beach Volleyball to feature at the next edition of the multi-sport European Championships in Munich. Germany has been a major Beach Volleyball force for many years, making history through their top teams by securing Europe's very first Olympic and World Championships gold medals in the sport. The event in such an iconic, vibrant and cosmopolite city as Munich will provide the ideal stage for many more people to enjoy our fresh, highly entertaining and dynamic sport, inspiring the next generation of players and rising the popularity of Beach Volleyball to unprecedented heights. It is an amazing opportunity that all of our stakeholders can look forward to. We feel privileged to be able to share this exciting journey with colleagues and friends from many other sports, especially further to the enormous success achieved by the inaugural European Championships held in 2018 in Glasgow and Berlin."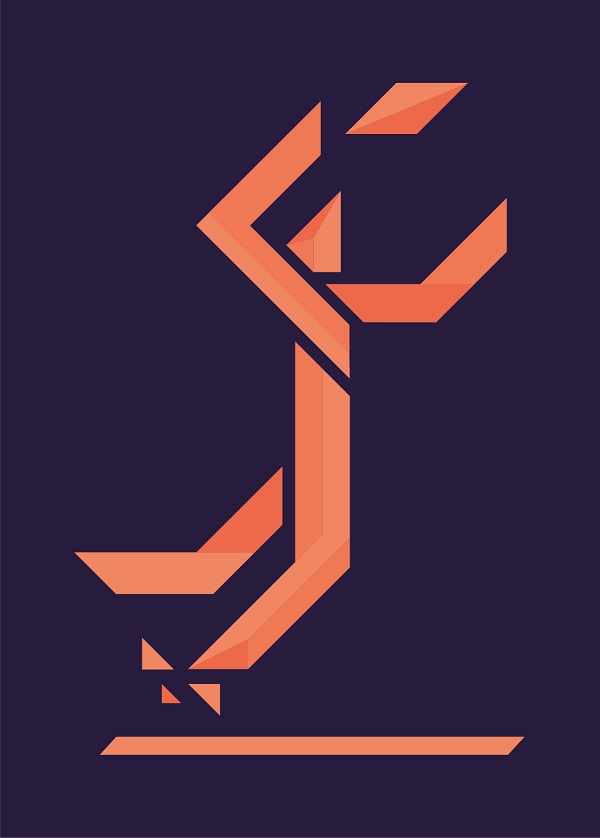 The official Beach Volleyball pictogram designed for the European Championships Munich 2022
Horst Seehofer, the Federal Minister of the Interior, Building and Community
, said, "Munich provides world-class conditions for elite international sport, which will be demonstrated in 2022 when this city plays host to the European Championships. This is a huge opportunity for sport in general and a tremendous event for the public. I am extremely pleased about this decision as the Federal Minister, but also as a sports enthusiast. Therefore, I would like to extend a warm welcome to everyone coming to Munich for this event."
Libor Varhanik, EC2022 Board Interim Chair
said, ''On behalf of the EC2022 stakeholders, it is my great pleasure to welcome Beach Volleyball to the Munich 2022 European Championships. We are sure that with the addition of the European Championships in Beach Volleyball, Canoe Sprint, Sport Climbing and Table Tennis, each represented by their best athletes, audiences on-site and on-screen will enjoy an extraordinary sporting and cultural experience and a rich combination of diversified sports and performances at the highest level.''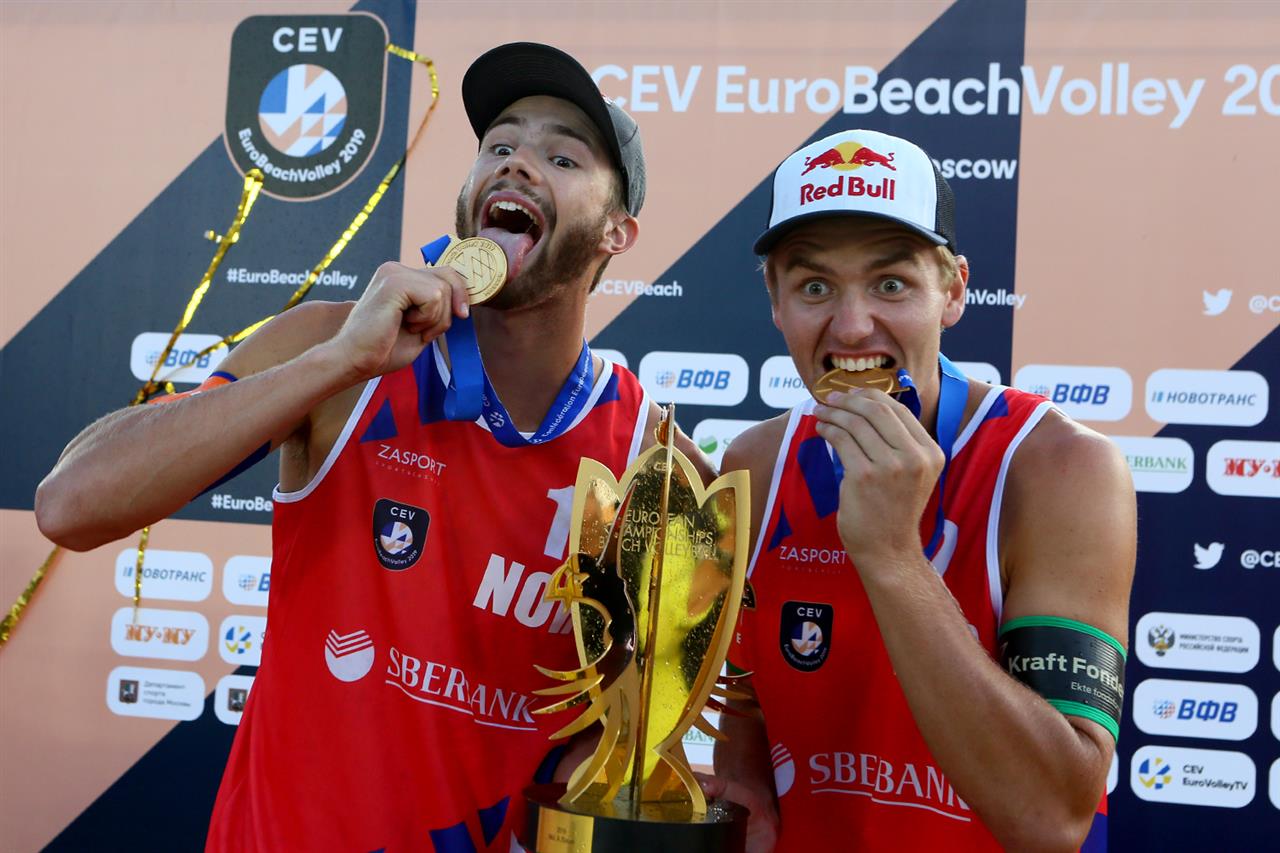 Anders Mol and Christian Sandlie Sørum of Norway are the two-time reigning Beach Volleyball European champions
The Munich Olympic Park (
see picture above courtesy of Olympic Park
) will be an important symbol of sustainability on the 50th anniversary of the 1972 Summer Games with the iconic location set to be the heart of the second edition of the European Championships. The majority of events and activities will take place in and around the park in order to create an extraordinary festival atmosphere that allows athletes from different sports to experience the event together and visitors to embrace multiple events.
The multi-sport European Championships is an 11-day celebration of world-class sport that brings together existing individual continental championships into one coordinated event staged every four years. The Championships has a central timetable, uniform branding on-site, on-air and across digital and print media, with an overall country ranking table.
Munich 2022 is the second edition following the outstanding success of the inaugural European Championships in 2018, with Glasgow and Berlin successfully staging seven European Championships with 13 disciplines, providing a unique platform to elevate the Champions of Europe. A television audience of more than 1.4 billion watched this memorable first edition on free-to-air channels via EBU Member broadcasters and partners in 44 territories across Europe and worldwide.