Moscow, Russia, August 9, 2019. "What just happened?" the first question Moritz Pristauz asks the media, when walking out of the centre court at Luzhniki stadium after their Round of 16 match against the home heroes, the World Champions Oleg Stoyanovskiy/Viacheslav Krasilnikov. The Austrians Martin Ermacora/Moritz Pristauz recorded the biggest win of their careers 2-0 (21-13, 21-19).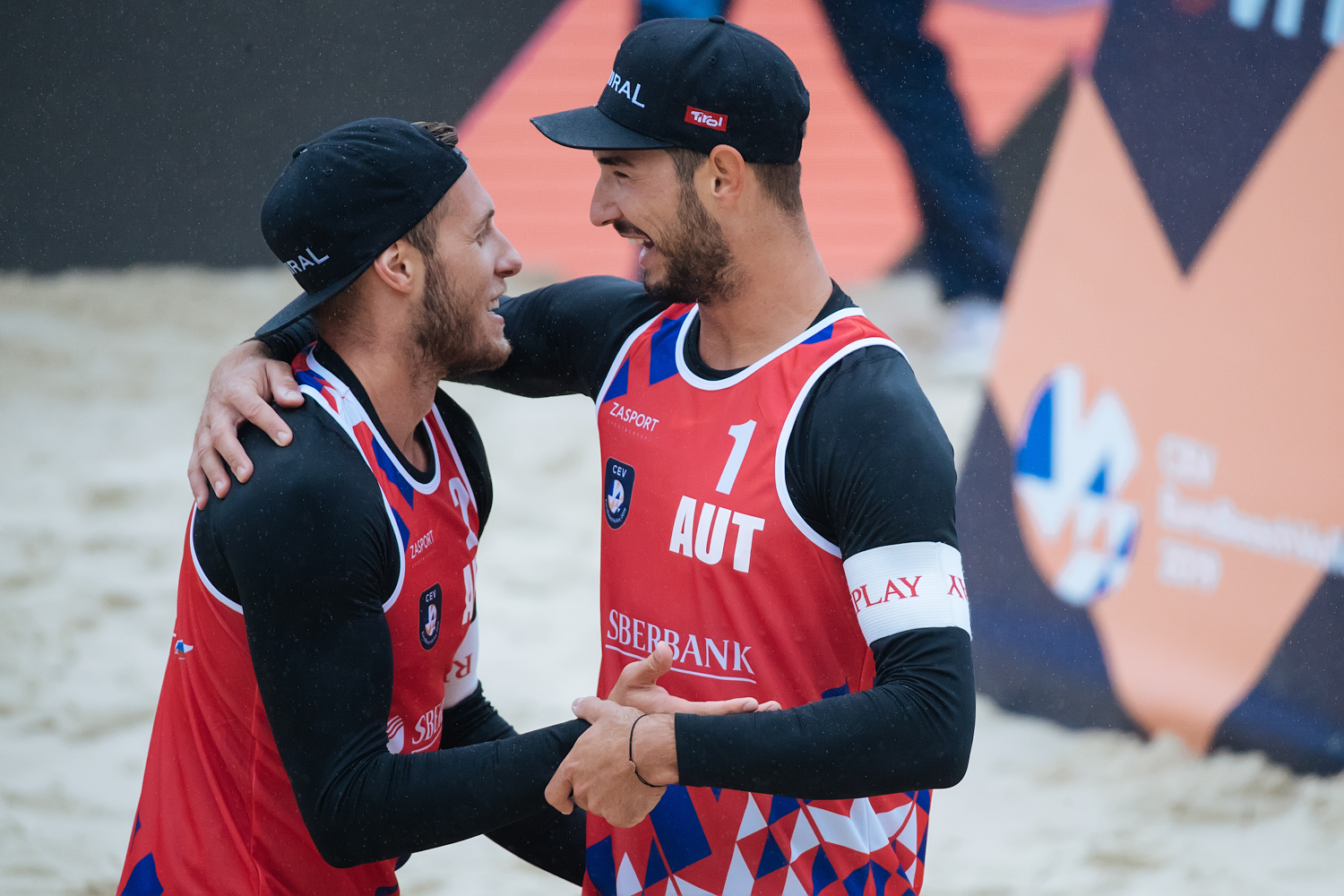 The Austrians celebrate
The weather conditions were a challenge - strong wind, heavy rain, the temperature that barely peaks over +15 degrees Celsius, but that was not an obstacle to the Austrians. "It was a good match for us, it could be the best match we have played so far. The serve was incredible, the block was incredible," Moritz was clearly excited after the match.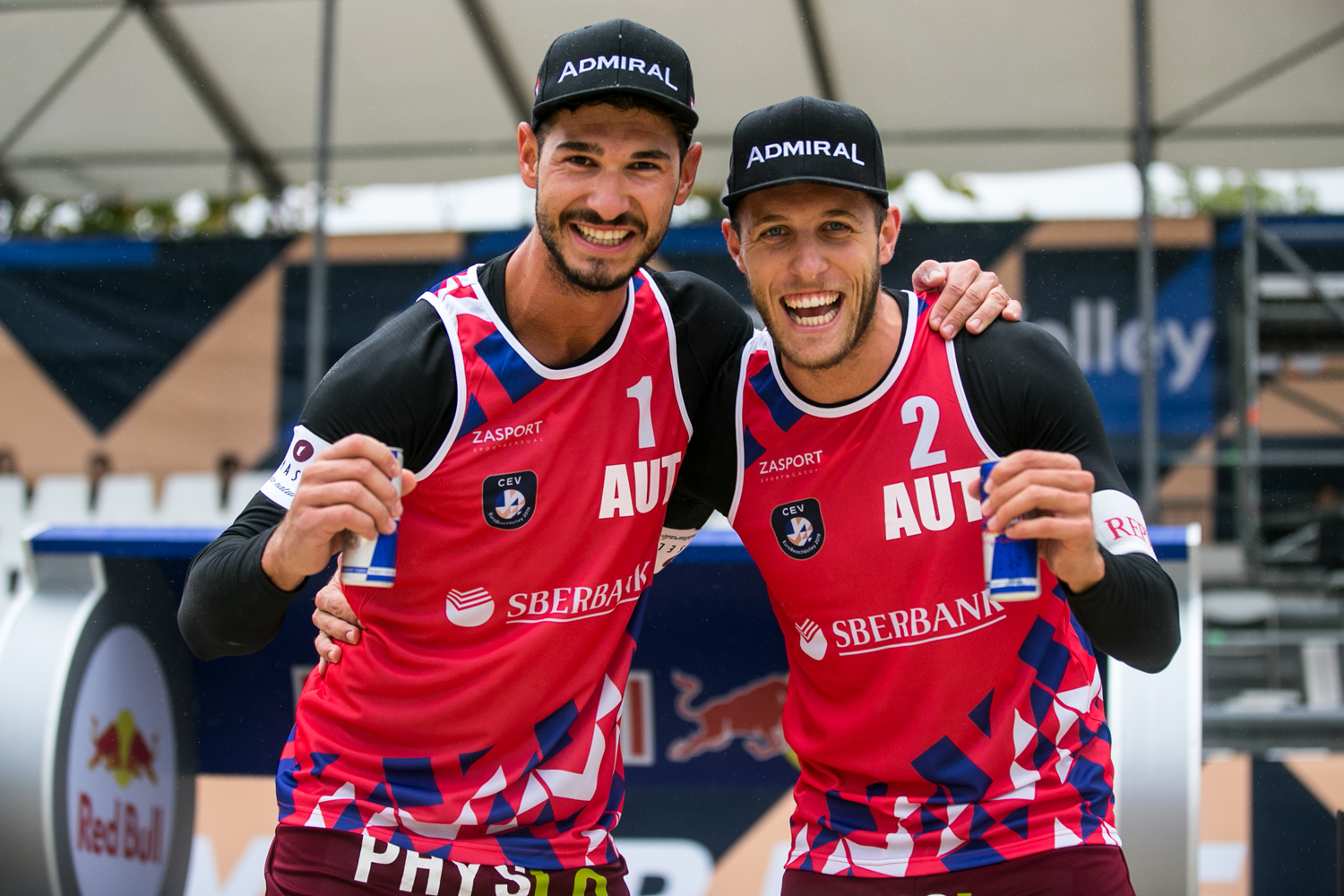 The last year has been quite difficult for the two - Martin suffered from injuries and was out of practices and competitions for more than nine months. The team has been playing together since 2014 - and their best achievement as a team until now is silver at the CEV Satellite - Siófok in 2017. In Moscow they have all chances to raise the bar higher.
Beach Volleyball for me is moments like this. You work hard all year to win some matches during the season. If you have wins like this... it is like an addiction, you will always want to win. It is just so much fun and for these moments you work.
Moritz Pristauz
Now the Austrians have to prepare for a quarter-final duel against their neighbours - the Czech guys Ondrej Perusic/David Schweiner. The match is scheduled for 16:00 local time on Saturday and will be streamed on EuroVolley.TV.