Moscow, Russia, August 9, 2019. With the last minute Dutch team withdrawals from the women's competition of #EuroBeachVolley, Joy Stubbe and Marleen Ramond-van Iersel are the only ladies representing the orange nation in Moscow. And they have been doing so wonderfully - topping their pool with three wins in as many matches.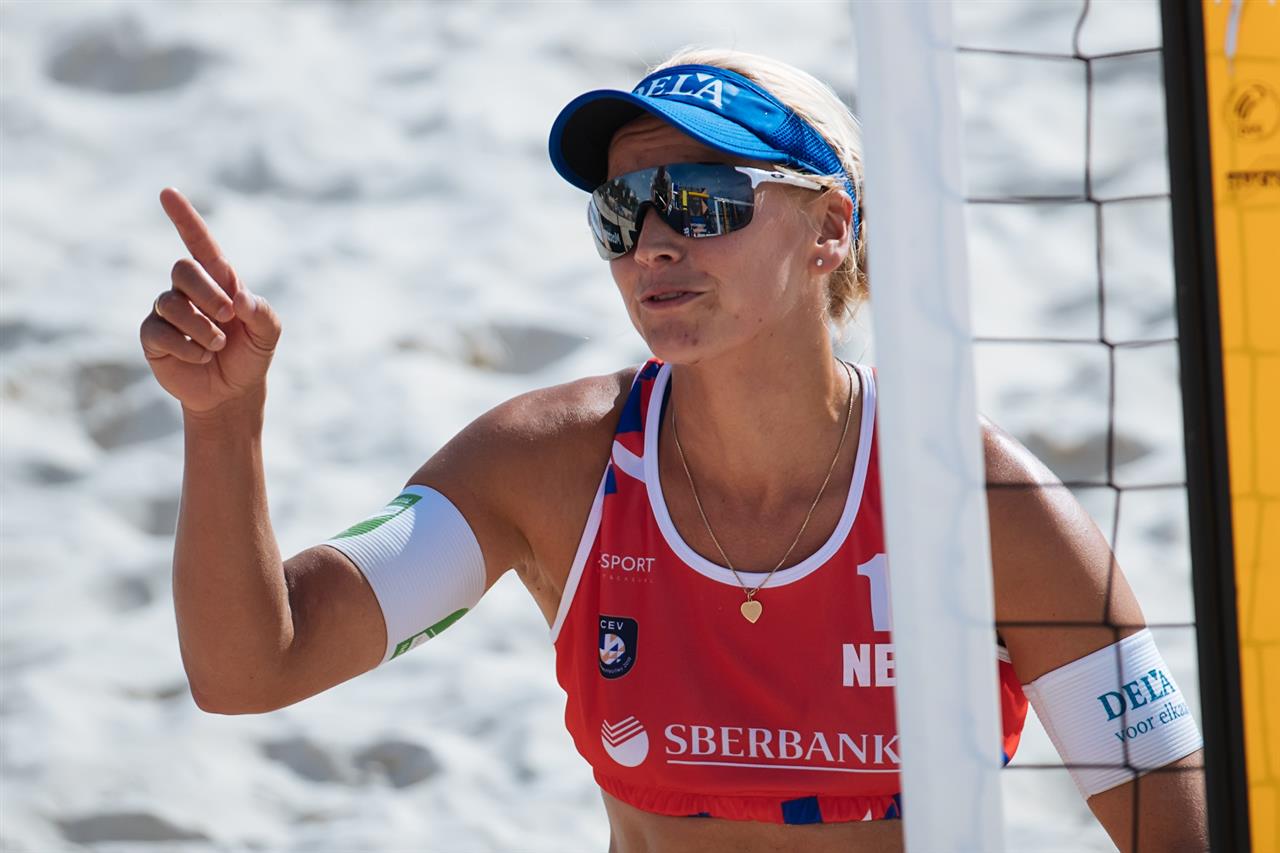 Marleen Ramond-van Iersel
Catching the team after their last pool match - an exciting tie-breaker against the Germans Julia Sude/Karla Borger - the girls explain that it took a while to find their own pace in this match. A lot of mistakes in serve for both teams and as many aces probably is the best characteristic of the match. "The wind is strange here," Stubbe said. "You have to adapt your serve, take risks to make something good out of it."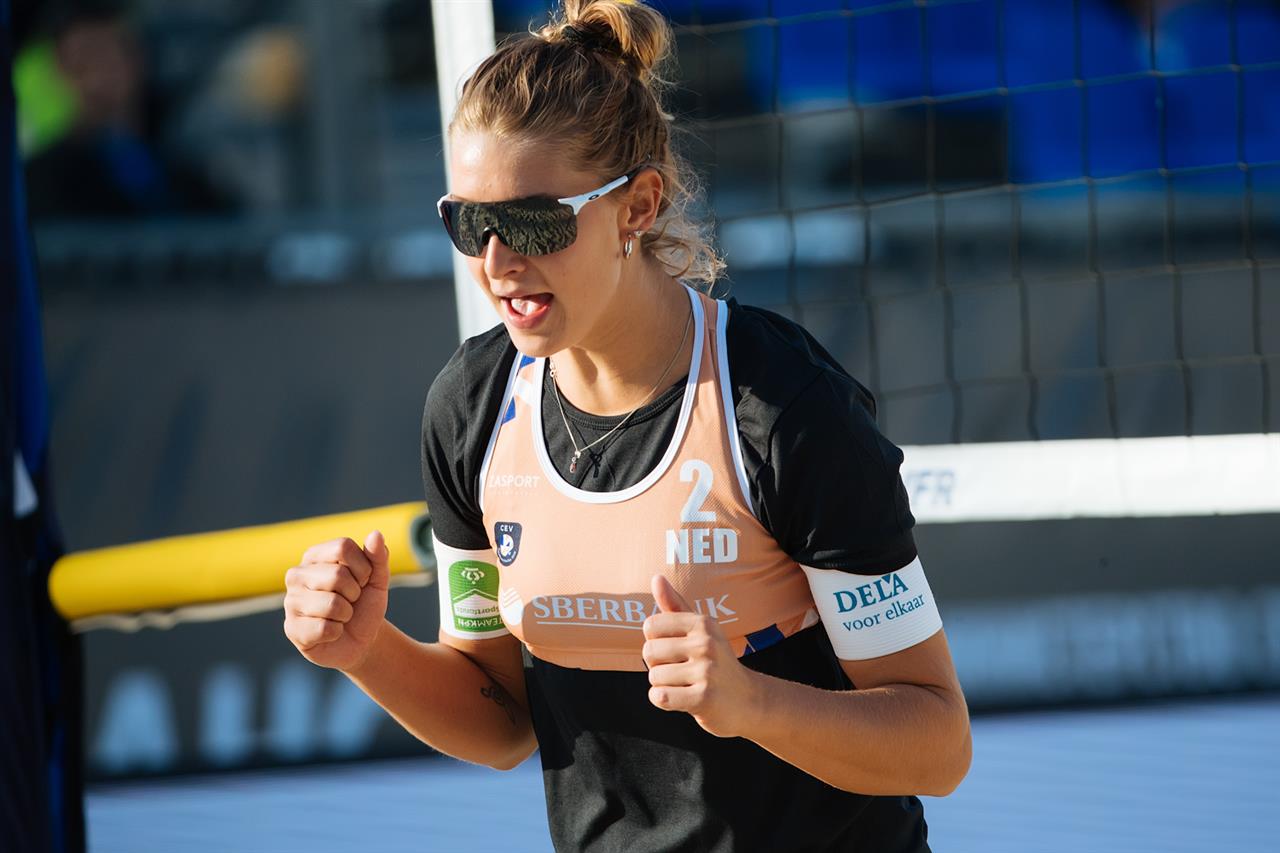 Joy Stubbe
It is obvious that playing #EuroBeachVolley at home last year in the Netherlands, where they recorded a top 10 finish, was completely different than this year in Russia: "Last year we had our friends and family supporting us from the stands, here you have to fight for yourself and with yourself more. Now we just hope to get some Russian fans cheering for us." That is exactly what the girls did - at their last pool match against Germany on court 2 the stands were packed with people eager to see excellent Beach Volleyball. Even with only two Dutch people in the stands clapping and cheering, the majority of the supporters had picked Joy and Marleen as their favourites and we can be sure this helped mobilise their efforts and eventually take the win home.
We feel honoured that we can represent our country and we hope we do well here.
Marleen Ramond-van Iersel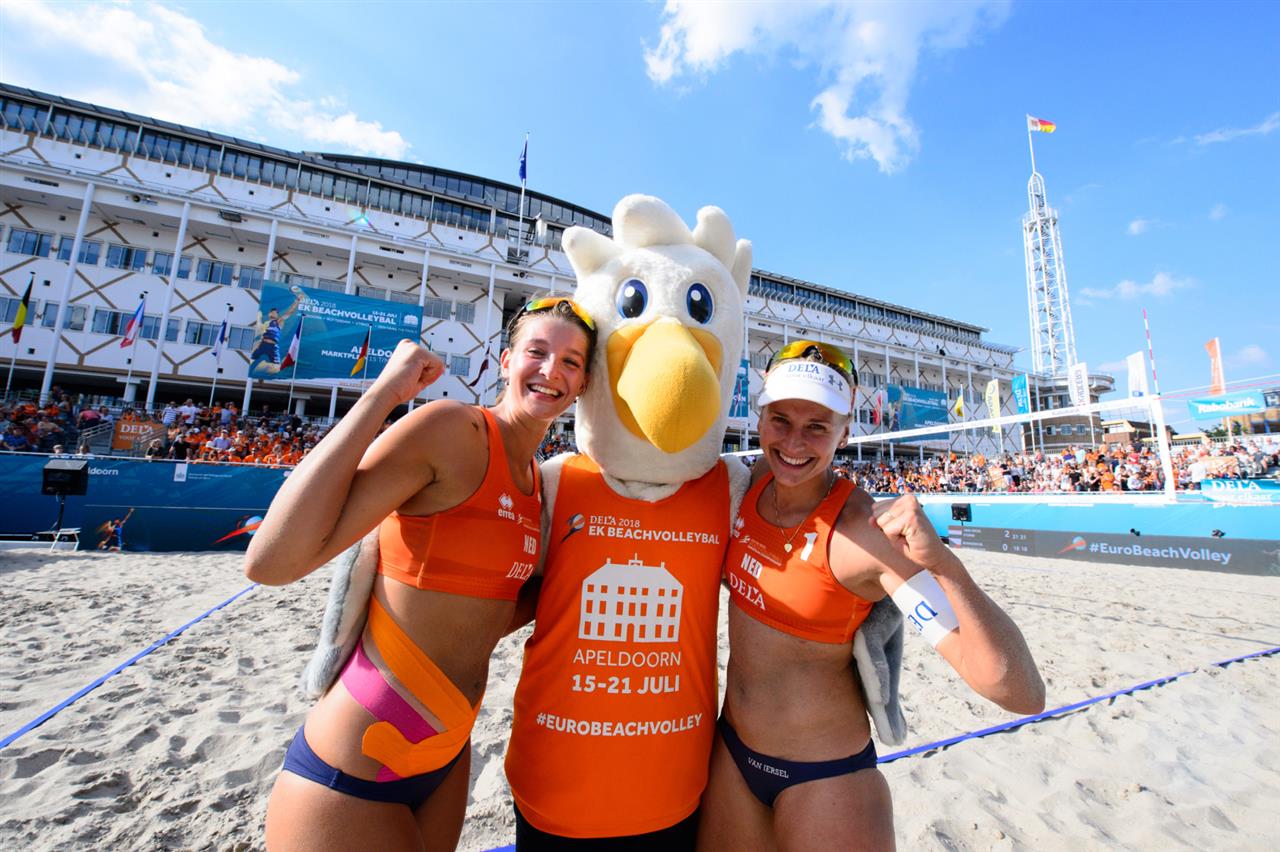 Stubbe/van Iersel in Apeldoorn last year
Marleen, the more experienced player from the pair, already has two European Championship titles to her name - one of them shared with Keizer, the other with Meppelink, in 2012 and 2014, respectively. Stubbe, at 22, only has two European U20 titles to her name, won in 2015 and 2016 together with Nika Daalderop. The girls could definitely use the occasion in Moscow to record their first international podium finish since they paired up late in 2017.
Looking into the future and the upcoming matches in the elimination round of #EuroBeachVolley, both Joy and Marleen are strict and do not give out, which teams they dread to see on the other side of the net.
I hope no one wants to play us! We do not care, who our opponents are, we just want to win all of the games.
Joy Stubbe