Moscow, Russia 8 August 2019. Three days into the competition and Norwegian duo Anders Mol and Christian Sørum have already showed us why they are considered the top contenders to win this year's crown at the European Beach Volleyball Tournament held in Moscow, getting the maximum of points from their games in Group A.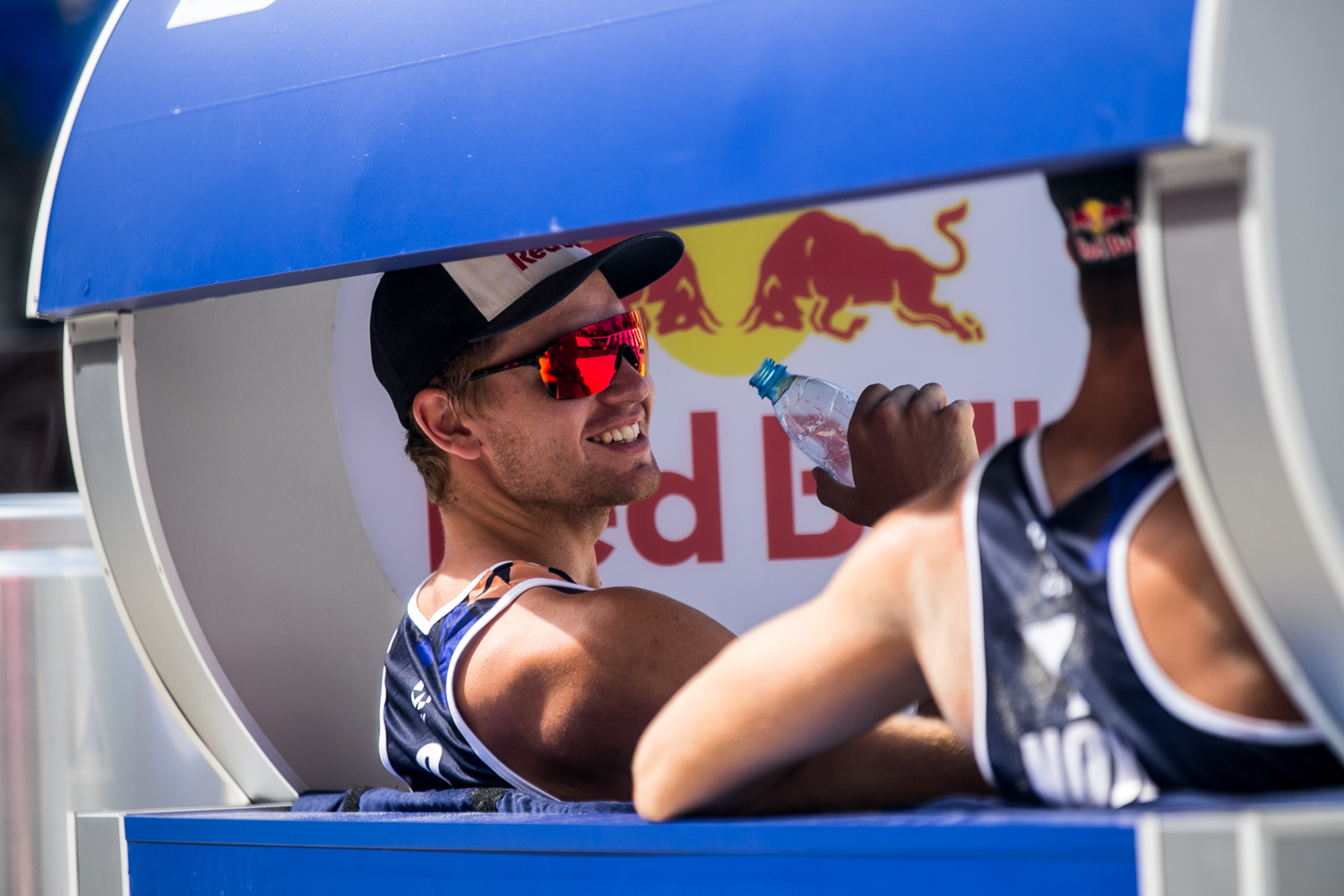 You would think with great potential comes great pressure, however Christian Sørum does not seem to show any stress points in his armour, "We have had a lot of pressure all season, everyone expects us to win every tournament we play. For us it's fun to be favourites, it means people believe in us and it shows that we have played beach volleyball before.
Same goes for his team mate, Anders Mol, caught up in playing such good beach volleyball that being at the highest possible level might have even eluded him for a second...
"It's hard to describe or even to realize that we are the best team in the world. We have managed this in such a short time, we have only been playing together for two years and we are very very successful together. It's really crazy! We need to take a break and soak it all in, that we are doing so well."
Anders Mol
Player
One thing is for sure, the Norwegian duo will not hold back any punches in trying to win the European title while already planning for a period of break and relaxation, followed by intense preparation for a new exciting season which will include the 2020 Olympic Games in Tokyo. "We know we have to give it our all as this will be the last tournament for a while. Now that off-season is almost here we will relax and find the motivation to improve for a big year coming and we want to improve, especially with the Olympics on the way", Christian Sørum.