Moscow, Russia, August 5, 2019. Even though their compatriots, the duo of Marias - Voronina and Bocharova will take stage at the opening match of the #EuroBeachVolley 2019 on Monday evening, the top Russian teams invited media for a quick catch-up to discuss the upcoming tournament and the stakes of it for them. The newly crowned World Champions - Oleg Stoyanovskiy/Viachelsav Krasilnikov, met the media for the first time after their success in Hamburg as well as the winners of the 4-Star World Tour event in Espihno, Portugal, Nadezda Makroguzova/Svetlana Kholomina.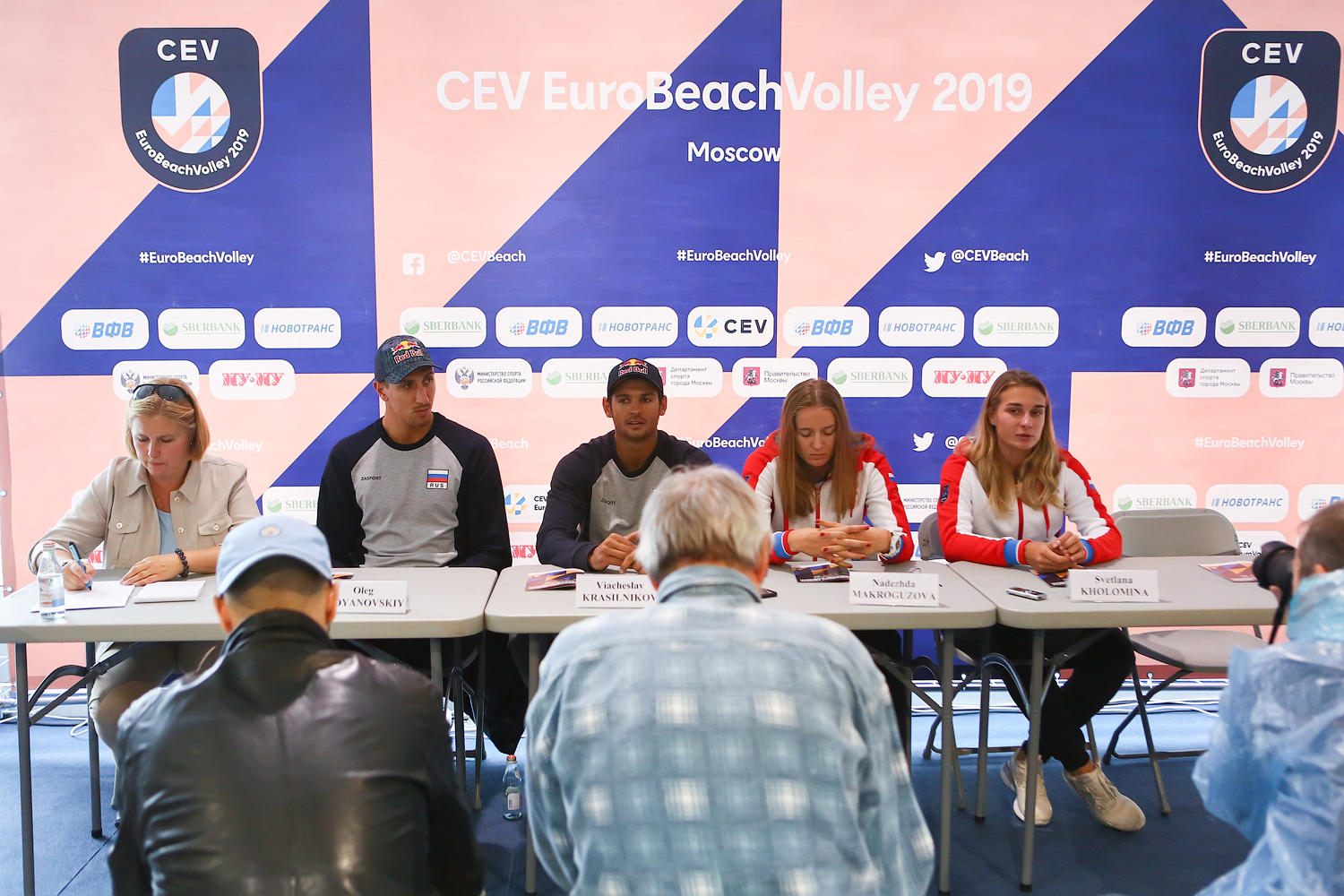 All athletes obviously stressed the importance of the home event and appreciated the chance to play in front of a supporting crowd, including their family and friends.
"The preparations have not changed, we work in the same way," the World Champion Oleg Stoyanovskiy explained how their life has been after Hamburg,  "The competitors at #EuroBeachVolley will be angrier as they want to win more, but now we have more belief in our strengths - we are world champions."
"We have only played 11 tournaments together. We do not have wings, we are still aware we have to work a lot. Yes, we have the ticket to the Tokyo 2020 Olympics now, the dream and goal of every athlete, but we still have to work to be in top shape next year."
Viacheslav Krasilnikov
World champion from Russia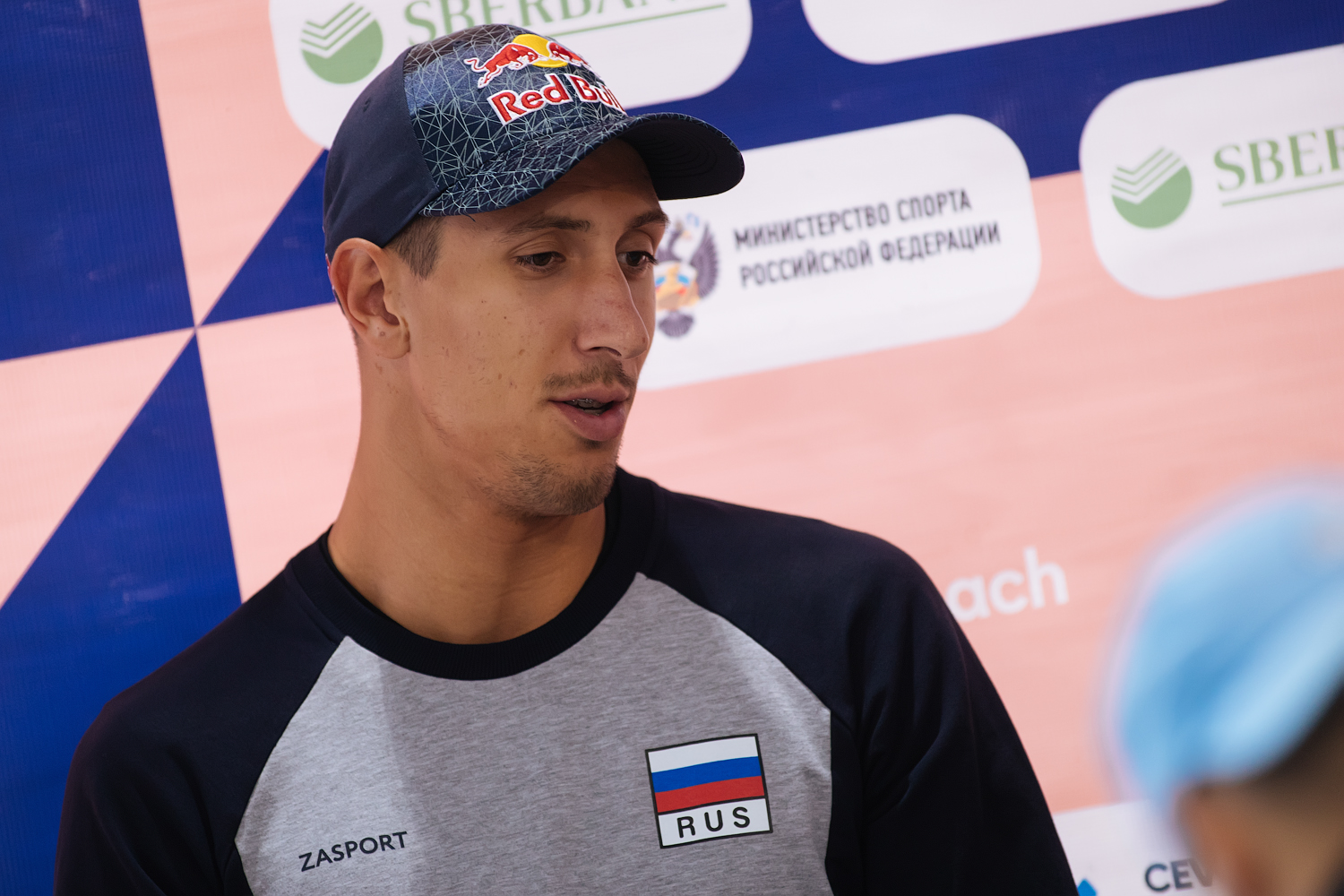 Oleg Stoyanovskiy, a Moscow native, is ready to earn more medals on home soil
When asked about their main opponents here in Moscow, Oleg smiled and said that everyone knows, who that team is, hinting at the rather unstoppable Norwegians Anders Mol/Christian Sorum.
Nadezda and Svetlana, who are last year's European U22 champions are no strangers to podium finishes, but they were diplomatic, when discussing their rivals: "Every team here can win #EuroBeachVolley every team wants to do it. The aim is to take the competition one step at a time, focus on each match and to stay in the tournament as long as possible"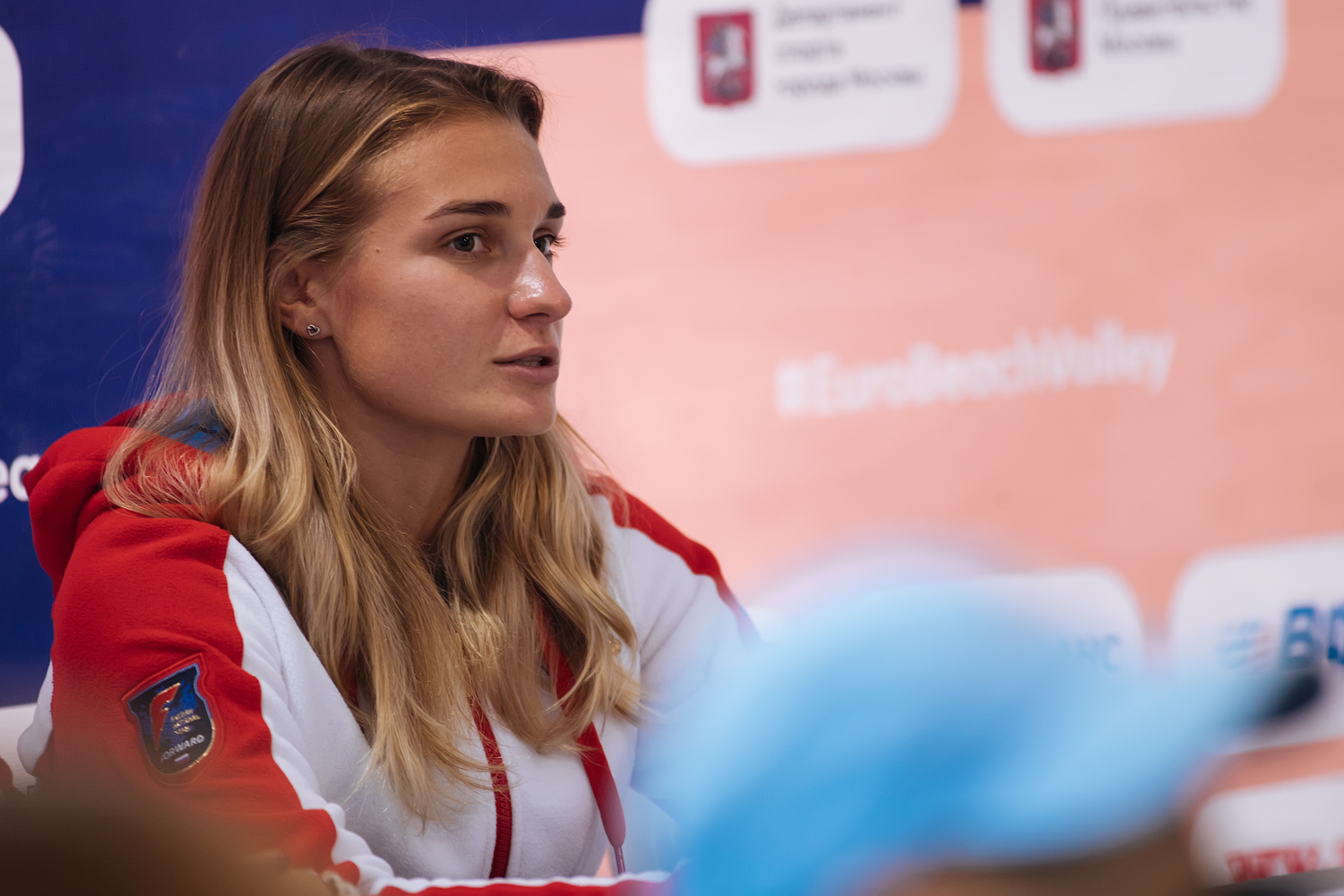 Svetlana Kholomina dreamy about the prospects of her team