Moscow, Russia, August 4, 2019. The full podium from the 2018 edition held in the Netherlands will return to contest EuroBeachVolley this week in Moscow – but surprises are always around the corner, as Europe's Beach Volleyball elite travel to the Russian capital city for the major highlight of the 2019 season. 
Last year, Norway's Anders Berntsen Mol/Christian Sandlie Sørum triumphed in The Hague to add the first major accolade to their resume. The Vikings fly to Moscow on the back of a bronze medal in their maiden appearance at the World Championships – and from what has already been a terrific season with five gold medals from the World Tour events held in Itapema, Jinjiang, Ostrava, Gstaad and Tokyo.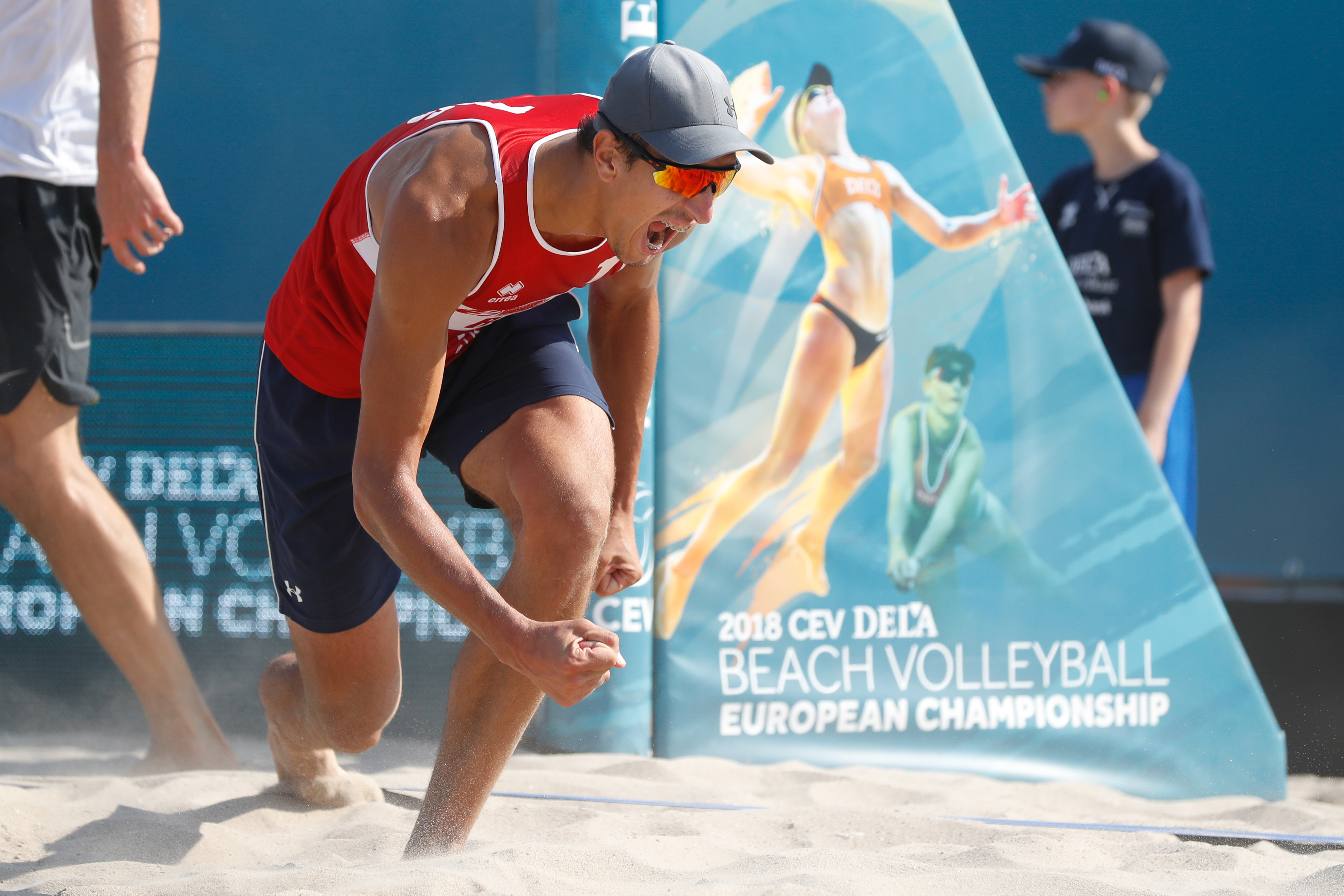 Oleg Stoyanovskiy is lucky enough to play #EuroBeachVolley in his home town
However, the home teams from Russia will be a major threat to the Viking rule – especially Viacheslav Krasilnikov and Oleg Stoyanovskiy, who in their first full season together, claimed a historic gold medal at the World Championships in Hamburg. Russia are yet to win a European title in men's Beach Volleyball and Krasilnikov/Stoyanovskiy will be trying to use the home-court advantage to improve on the silver medal Krasilnikov won with former partner Konstantin Semenov in 2016 in Biel / Bienne. 
Semenov will play in Moscow as well, doing so with Ilya Leshukov, with whom he finished fourth last year in The Hague. 
Three-time European champions Paolo Nicolai/Daniele Lupo of Italy are always a force to reckon with at EuroBeachVolley – as they seem to find their best form when the European crown is at stake. If the Italians, Dutchmen Alexander Brouwer/Robert Meeuwsen and Spain's Pablo Herrera/Adrian Gavira – winners of the European title in 2013 – are the most experienced teams out there, fans should follow the younger guns closely as well, especially after Julius Thole and Clemens Wickler of Germany stunned the world with their silver-medal winning performance at the World Championship in Hamburg.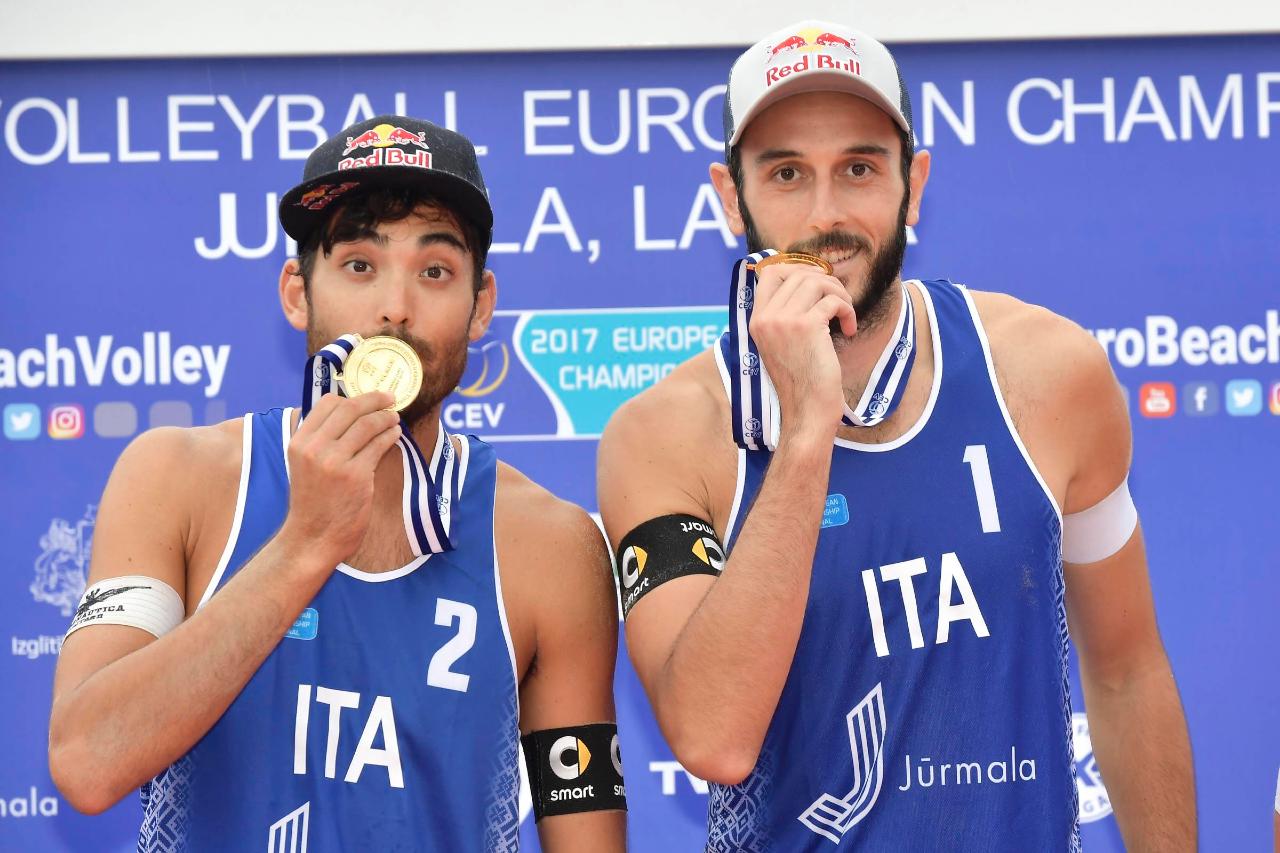 Three-time European champs from Italy - Nicolai/Lupo
Polish teams Grzegorz Fijalek/Michal Bryl and Bartosz Losiak/Piotr Kantor are serious medal contenders as well – but this list is far from being a comprehensive one, since a number of up-and-coming teams will be trying to cause a sensation in Moscow. 

Follow the tournament all over social media by following the hashtag #EuroBeachVolley and do not forget to tune in to EuroVolley.TV as all matches from quarter-finals onward will be streamed.