Moscow, Russia, August 4, 2019. The countdown is ending soon since the top teams in Europe are about to travel to Moscow for this year's #EuroBeachVolley, which runs from August 5 to 11 at the iconic Luzhniki Sports Park in the Russian capital. Sanne Keizer and Madelein Meppelink of the Netherlands will not be able to retain the women's crown they claimed last year in The Hague since they withdrew just like another top team - Marketa Slukova/Barbora Hermannova from Czech Republic.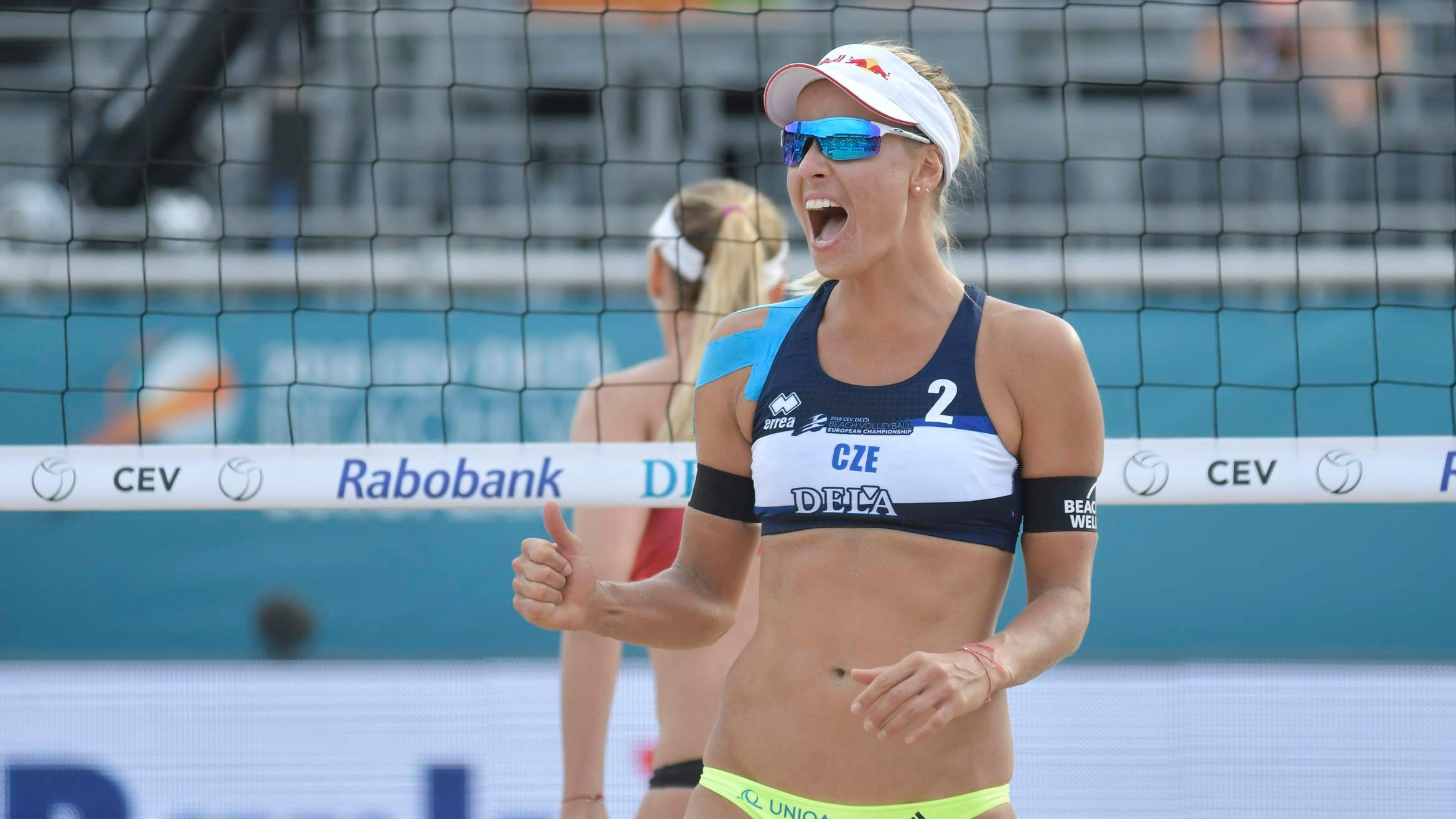 Marketa Slukova together with Barbora Hermannova definitely have their eyes on the prize
Home stars Nadezda Makroguzova and Svetlana Kholomina are among the top contenders for the vacant crown. The two-time U22 European champions (in 2017 and 2018) have successfully completed their transition to the senior ranks – and earlier this season finished fifth at the World Championships in Hamburg before triumphing at the 4-Star World Tour event held in Espinho, Portugal.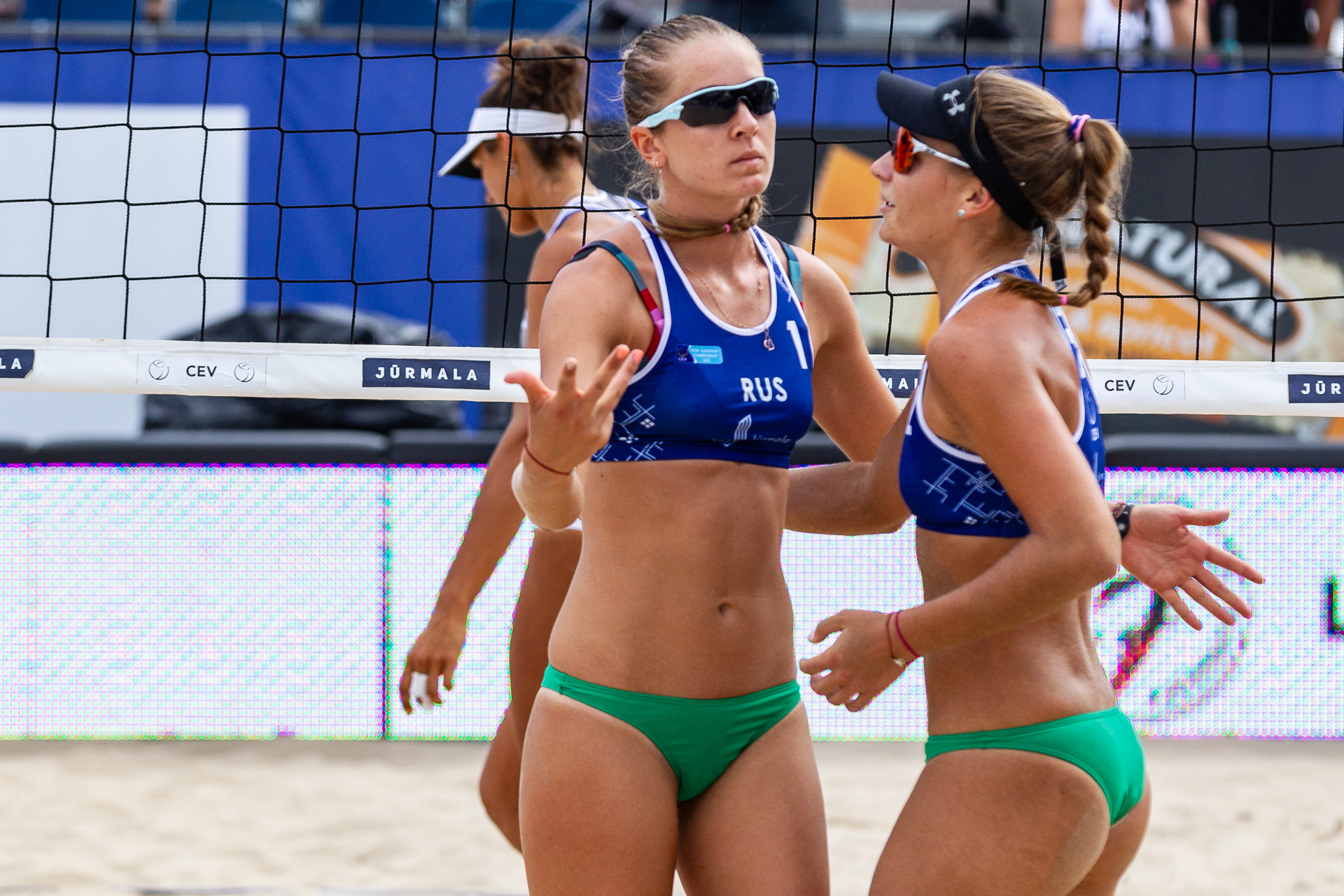 Young Russian stars ready to show their A-game
Switzerland's Nina Betschart and Tanja Hüberli are among the 'hottest' contenders for a spot on the podium as well – especially after their fourth place made them the best-performing European team at this year's Worlds in Germany. Betschart and Hüberli were the silver medal winners last year in The Hague and they will be hoping to become the first Swiss team to claim the women's continental crown since Simone Kuhn and Nicole Schnyder-Benoit achieved this feat back in 2004.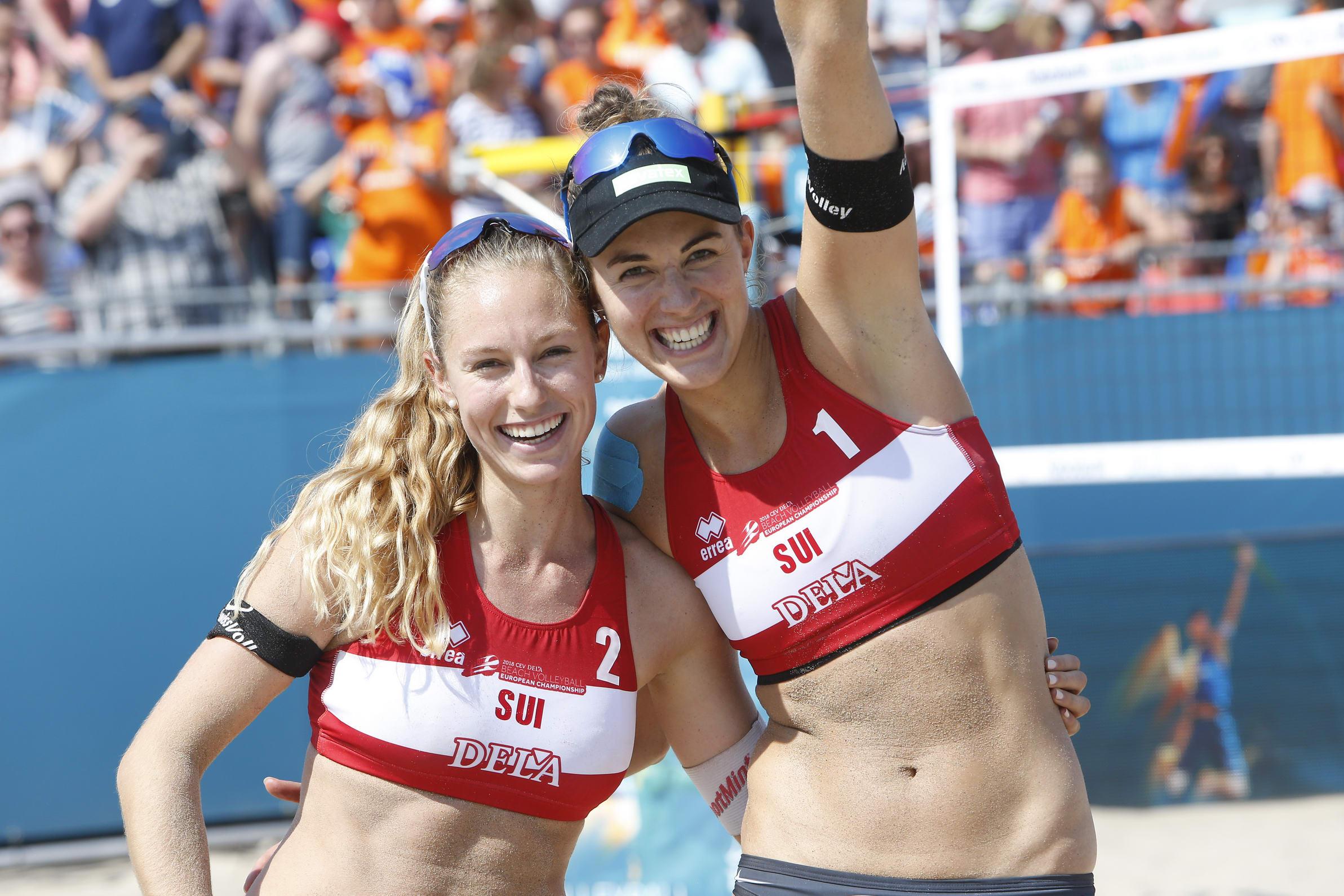 Tanja and Nina celebrate their semi-final win last year
German teams are always a force to reckon with and especially Karla Borger/Julia Sude seem capable of delivering a medal-winning performance in Moscow. Borger and Sude finished fourth last week at the 4-Star Olympic test event in Tokyo and their still young partnership seems to be working quite well. Four-time European champion Laura Ludwig will be chasing a record tenth EuroBeachVolley medal together with new partner Margareta Kozuch while Italy's Marta Menegatti and Viktoria Orsi Toth are a contender as well – especially after finishing fifth at the Worlds. 
If you are not able to travel to Moscow to watch all the intriguing matches, worry not - all matches starting from the quarter-finals will be streamed live on EuroVolleyTV.