Moscow, Russia, August 2, 2019. On Friday came the withdrawal of two Dutch teams, who suffered injuries at the 5-Star World Tour event held in Vienna this week and thus will not be able to travel to Moscow to participate in #EuroBeachVolley - Madelein Meppelink/Sanne Keizer as well as Jolien Sinnema/Laura Bloem. The ankle injury of Madelein will not allow the reigning champions to defend their title earned on home soil in 2018, meaning Europe will definitely have new queens.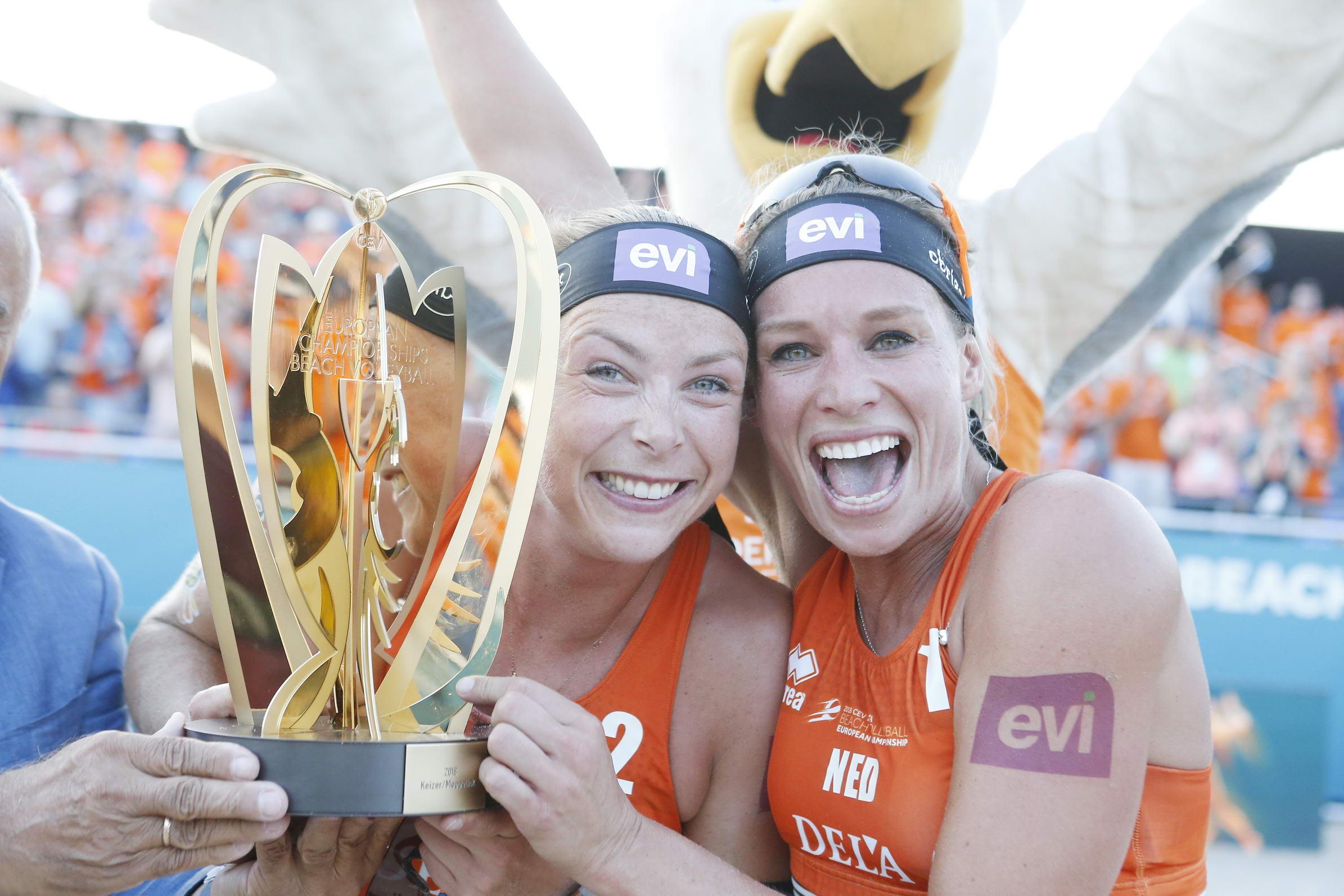 No trophy lift this year for the Dutch girls
The withdrawal of both teams obviously creates changes in the pools and match schedule - Meppelink/Keizer were among those set to play on the opening day of the championship. Their spot in Pool C will be taken by the Norwegian duo Victoria Faye Kjølberg/Ane Guro Tveit Hjortland. They made their maiden appearance at Europe's top Beach Volleyball competition in Jurmala in 2017, end they ended the competition ranked 25th. The Norwegian girls will also have the honour to play the Czech duo Martina Bonnerová/Martina Maixnerova on Monday night on centre court.
The team to compete in Pool G, replacing Sinnema/Bloem is Eva Freiberger/Valerie Teufl from Austria, becoming the second women's team and sixth team overall to represent the Beach Volleyball fanatic nation. For Eva this will be the first time playing at #EuroBeachVolley, but Valerie has already tested the sand of the championship in Klagenfurt, Austria.
The men's entry list hasn't experienced such heavy shifts - the only replacement until Friday evening has been the swap of players for the home nation - Sergey Gorbenko will go into battle with Alexander Likholetov, instead of Vasilii Ivanov, who cannot play due to an injury.