2020
A wave of gratitude from the shores of Jurmala, Latvia
Article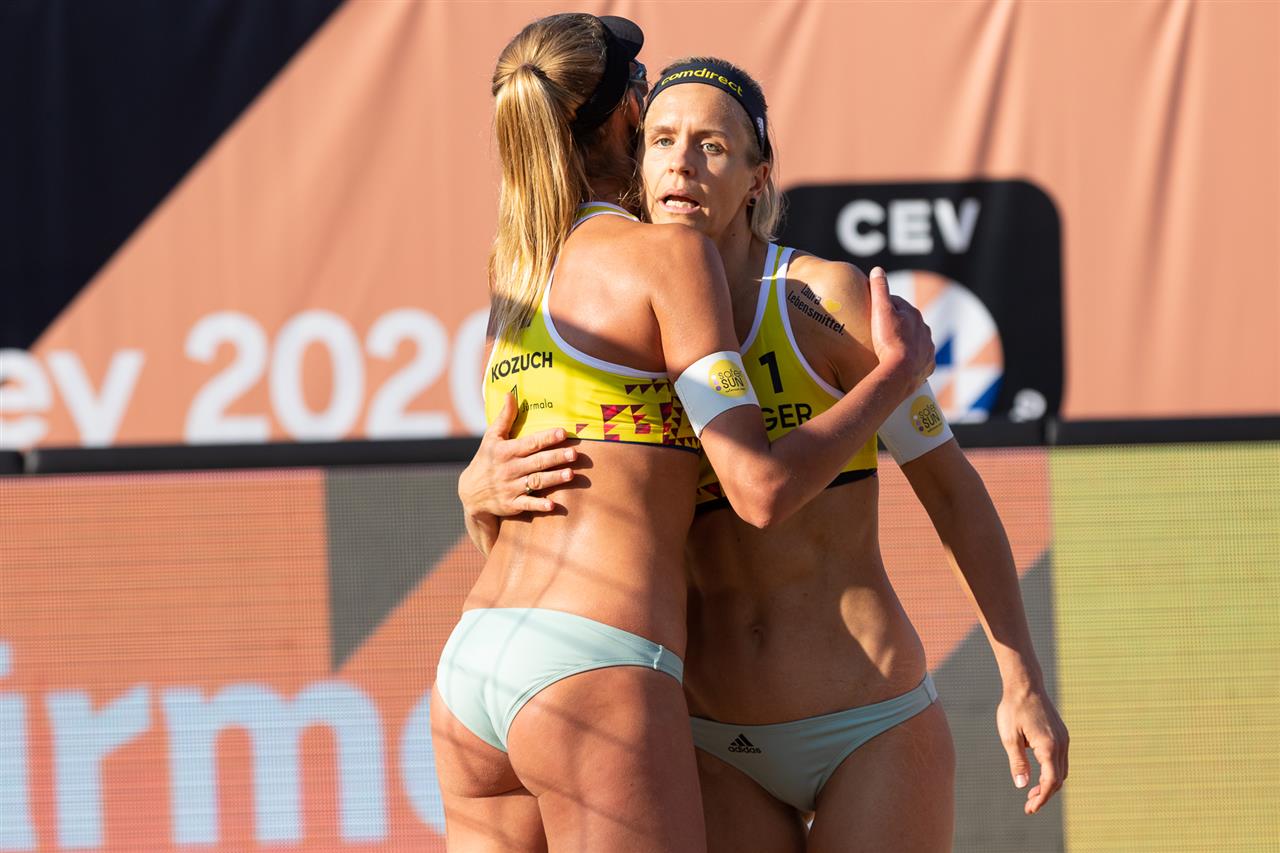 Jurmala, Latvia, 15 September 2020. It has been a tough six months for everyone within and around the volleyball family, players, supporters and people around the world, however today marks an incredible achievement of effort, dedication and hard work as the CEV EuroBeachVolley 2020 gets under way in Jurmala, Latvia. 
Following months of preparation, the CEV and the Local Organizing Committee of this year's edition proudly welcomed 64 of the best teams in the world (32 women and 32 men) in Jurmala for what will be an event to remember for everyone involved and thousands of people watching from their homes. The importance of this year's CEV EuroBeachVolley 2020 does not escape anyone, and as such a wave of gratitude was expressed by both the officials present at the opening press conference and the athletes getting on the court after months of waiting and uncertainty.
Welcome to Jūrmala! We are honoured to host a high –level beach volleyball event in Jūrmala for 7 years in a row. This city has always put beach volleyball as a central sports event in its plans, thus promoting Jūrmala beach, sand, nature, tourism products and our organisational capacity. I wish everyone a great week, good luck and a successful performance for athletes
Gatis Truksnis
Chairman of Jurmala City
Also present at the opening press conference was Maris Pekalis, Vice President of the European Volleyball Confederation: "First of all, I would like to congratulate you on another beach volleyball festival in Latvia. Jūrmala has now become a European beach volleyball centre. For the second time, thanks to Jūrmala City Council, the entrepreneurship of the Latvian Volleyball Federation, we are here again, all together. The European Volleyball Confederation has developed very strict guidelines that are even stricter than those in each country. The protocol of the game has also been changed - players will not greet, there are several corridors to prevent players from meeting. Of course, this is not easy. I would like to say once again that this is a very big job that everyone here is doing, both volunteers and all the organizers. Once again, I would like to call on everyone to adhere to these strict conditions and hope that we will also finish the competition in a positive atmosphere."
Among the players that took to the court on this opening day in Jurmala were the German stars Maggie Kozuch and Laura Ludwig, who got off on the right foot with a win in two sets against Latvian duo Ozolina/Skrastina. However, getting the win did not seem to be the most important thing about the day for them, "We are actually very happy for every game that we can play. We are really enjoying being on the court and we are looking forward to playing tomorrow. We can just be grateful for everything because organising something is not easy this year" said Maggie Kozuch.