2022
Wickler dreaming about #EuroBeachVolley home glory
Clemens Wickler spent the first years of his beach volleyball career dreaming of the opportunity of playing an event, any event, on his home court. It took some time, but the German defender's wait is finally about to come to an end in just a few weeks, during the 2022 CEV EuroBeachVolley, which will be part of the European Championships Munich, from August 15-21.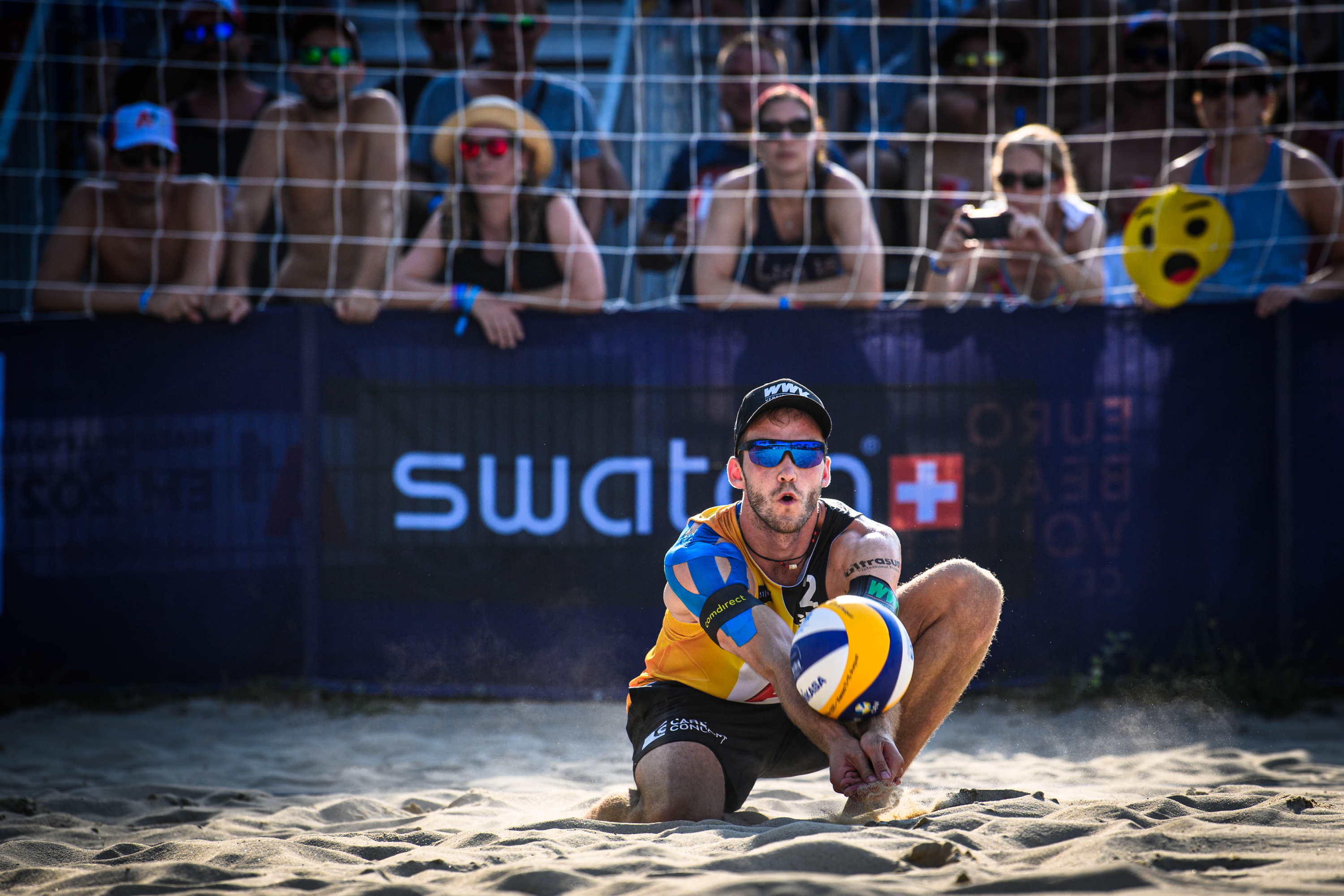 Wickler has a fifth-place finish in 2019 as his best result in the EuroBeachVolley so far
The 27-year-old German defender grew up in Starnberg, a city located less than 30 kilometers southwest of Munich and spent quite some time in the host city of this year's #EuroBeachVolley during his youth.
Wickler used to go to Munich to visit some friends, to practice beach volleyball in an indoor facility in the city and even to have lunch or go shopping with his father, who worked near the Königsplatz, the location that will welcome the competition venue for the event.
"The EuroBeachVolley in Munich will be very special for me. My hometown is really close to the city and it will be the first time I'll be able to play there and my friends and family will all be at the stadium. And it's great that it's going to happen in such a big event. It will be a unique experience and I am looking forward to it. My friends and family members have already bought tickets for the final so I hope we can be on the court that day."
Clemens Wickler
German Beach Volleyball Player
Wickler is no stranger to playing at home in a big event, however. The defender, who now lives in Hamburg, where the German Federation's training facility is located, has had the best result of his career playing in the city where he lives, during the 2019 World Championship, when then-partner Julius Thole and him took silver.
The defender can't wait to feel the energy of his home fans now in Munich and he hopes their support helps partner Nils Ehlers and him perform well at the #EuroBeachVolley.
"Playing at home in general is always excellent. To get that support and that energy from the stands, it always helps a lot. It feels like the fans are the third player on the court on our side. We hope we can use that as an advantage in Munich."
Clemens Wickler
German Beach Volleyball Player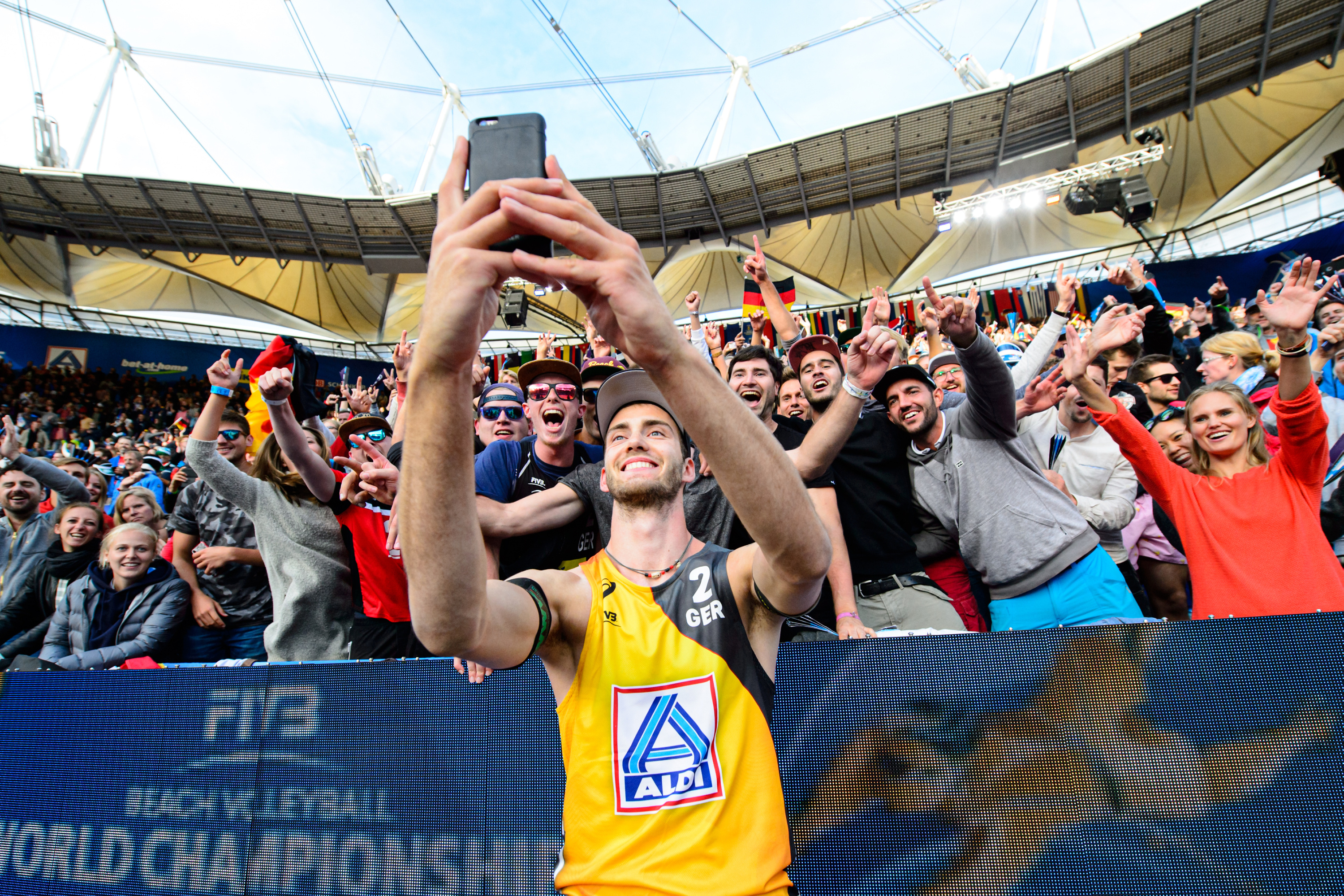 Wickler takes a selfie with the thousands of home fans that supported him in Hamburg during the 2019 World Championship (Photo: Volleyball World)
The Germans first became partners this season, after Thole announced his retirement, and are yet fine-tuning a partnership that they believe could eventually be the top German team and also one of the best in the world.
Despite the short time together, Wickler and Ehlers have had some good moments, most notably their third-place finish in Kuşadası and fifth-places in Doha and Jurmala in Beach Pro Tour events. There has been some inconsistency too, with a 19th in Itapema and a 17th at the World Championship, but the Tokyo Olympian believes it's all part of the process and that they're getting stronger every day.
"We had ups and downs during the season, but I think we were able to grow and learn lessons in each tournament we played. We have had good results in some events and especially the tournaments in Doha, Kuşadası and Jurmala showed that we are on the right path and that we are capable of playing good beach volleyball against the best teams in the world. All we need is to play more consistently, but we're very confident we can have great success as a team."
Clemens Wickler
German Beach Volleyball Player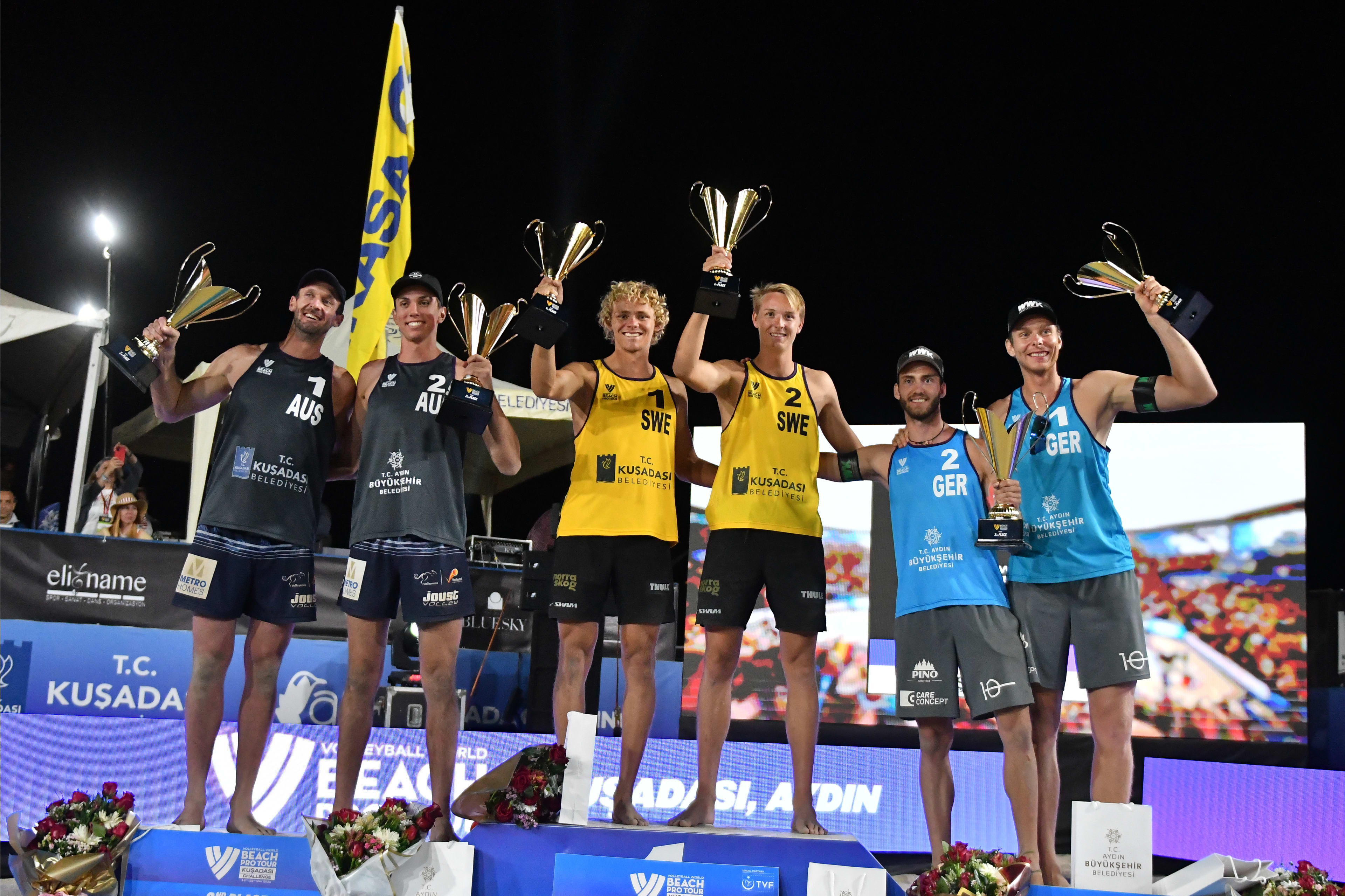 Wickler and Ehlers won their first Beach Pro Tour medal as partners in Kuşadası, where they finished third (Photo: Volleyball World)
Wickler and Ehlers are the highest-ranked team in Pool F in Munich and their first match will be against #EuroBeachVolley first-timers Kristoffer Abell and Jacob Brinck of Denmark. Still in pool play, they will face either Dutch Stefan Boermans and Yorick de Groot or Austrians Alexander Horst and Julian Hörl.
"There are so many great teams at the #EuroBeachVolley that you just can't enter the court expecting an easy match. The Dutch will be strong opponents and the Austrians are coming from some good results too. We've seen the Danish compete in some tournaments this season, but we never played them, so we'll need to get more info and prepare in the best possible way. We'll be ready."
Clemens Wickler
German Beach Volleyball Player