2022
Schoon and Stam can only go for gold at the #EuroBeachVolley
Raisa Schoon and Katja Stam's excellent performance in their #EuroBeachVolley debut last year, in Vienna, generated some incredible memories the Dutch will carry for the rest of their lives, but also a "good problem" they will try to address during this year's edition of the tournament.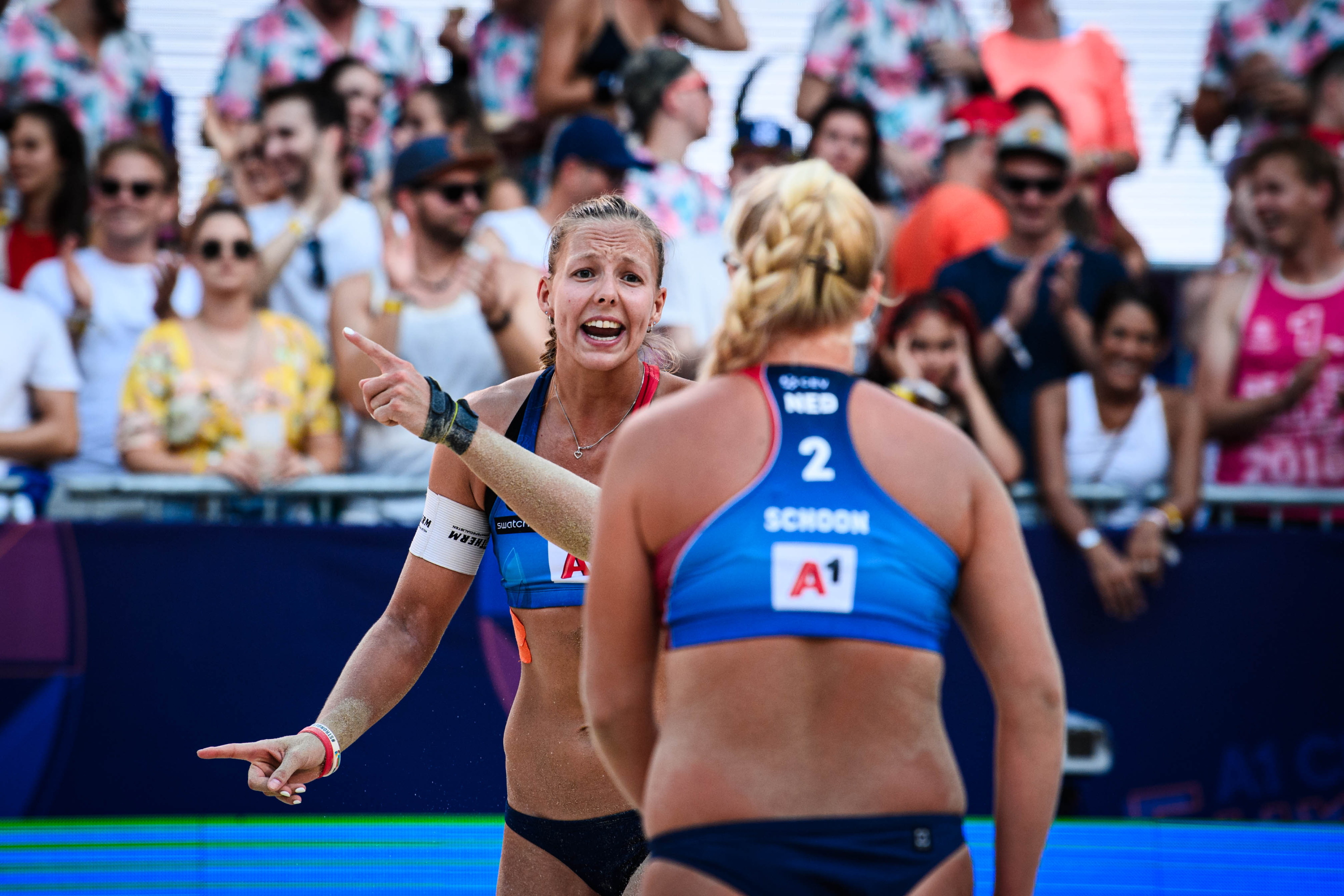 After a dream debut in 2021, the Dutch feel ready to give another step forward
Now aged 20 and 23, the Dutch had an incredible run last year in the Austrian capital, recovering from an opening-match upset to win the silver medal in their first time competing against the elite of the continent. Because of that, they have just one goal in mind for the #EuroBeachVolley 2022, which will be played from August 15-21, as part of the European Championships Munich.
"We are really clear about our goals. Last year we took silver, so there's only one place we can go now and that's winning gold."
Katja Stam
Dutch Beach Volleyball Player
The Dutch will be entering this year's #EuroBeachVolley as a very different team when compared to last year. On the occasion, Schoon and Stam were a duo on the rise, which had been one of the last to qualify for the Tokyo Olympics and many didn't include them among the favorites in last year's tournament in Vienna.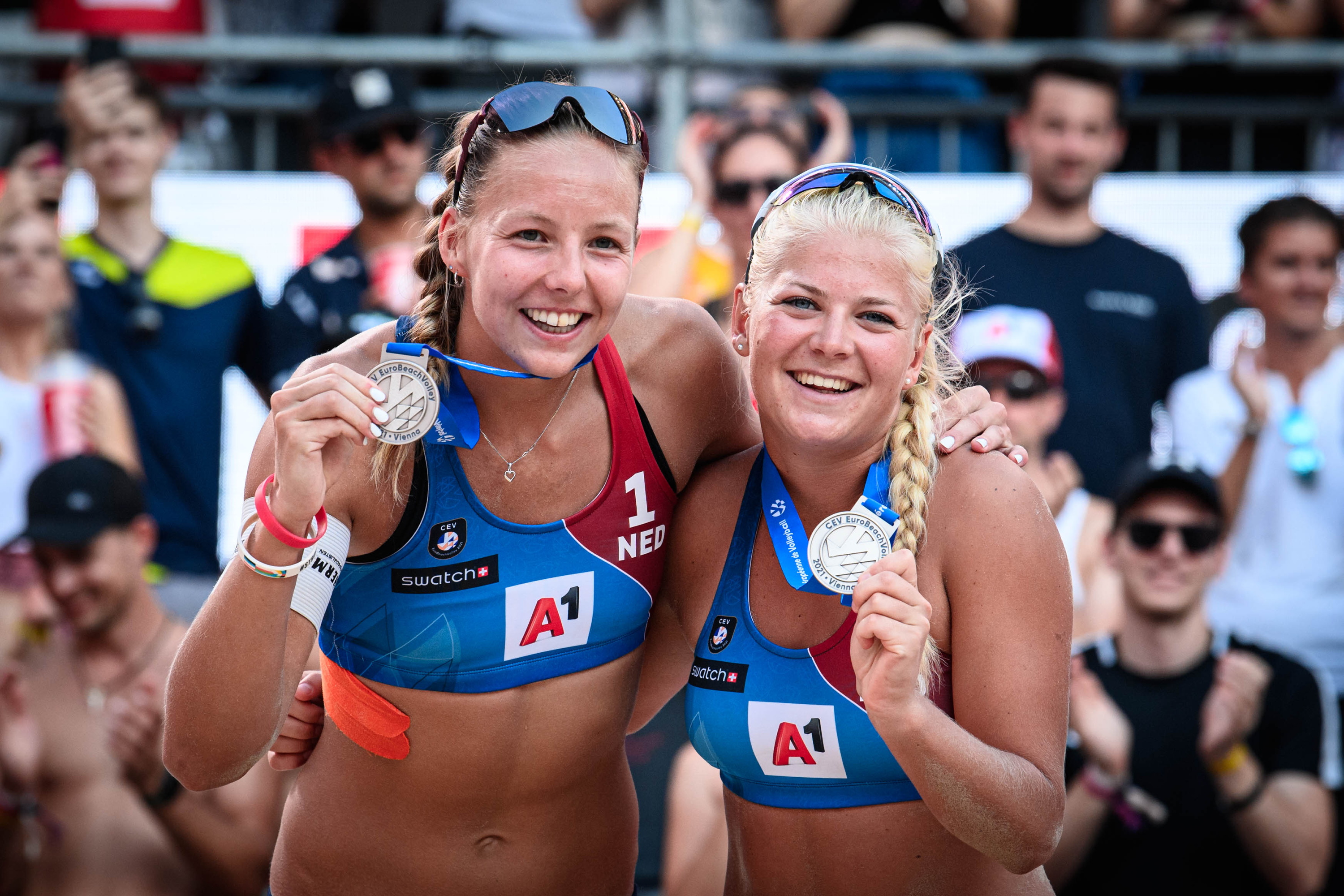 Stam and Schoon pose with the silver medals they won last year in Vienna
Since that campaign, however, a lot has changed. Schoon and Stam started the 2022 international season on fire, winning the first Beach Pro Tour Elite16 event in Mexico and occupied the top spot in the world rankings for nearly three months until they were passed by Brazilians Carol Salgado and Barbara Seixas earlier this month.
"A lot has definitely happened since last year's #EuroBeachVolley. Sometimes it feels like it all went really quickly, but at the same I know that we worked really hard for everything we've accomplished and that makes it very special. I'm very proud of what we did, but also always looking to get better as a team. We're certainly a different team now and we expect more from ourselves, which makes us play in a different way. But we've been growing from it and it's great to see our progress."
Raisa Schoon
Dutch Beach Volleyball Player
If the Dutch will be a different team from 2021, the #EuroBeachVolley itself will also not look the same this year. With the event being part of the European Championships Munich, beach volleyball will be one of the nine sports that will be competing in the German city that week.
With that, Schoon and Stam expect to enjoy a similar atmosphere to the one they found last year in Tokyo, but with the added bonus of having fans on the stands.
"With all other sports going on, it will be fun to see a lot of different athletes, teams, cultures and fans. One thing that I experienced at the Olympics was that any time you watch another player from your country competing it brings out your nationalism and your pride. In a regular tournament, it feels like it's Raisa and I playing another two athletes, not necessarily our country against theirs. I'm expecting the atmosphere to be just like last year, which was fantastic."
Katja Stam
Dutch Beach Volleyball Player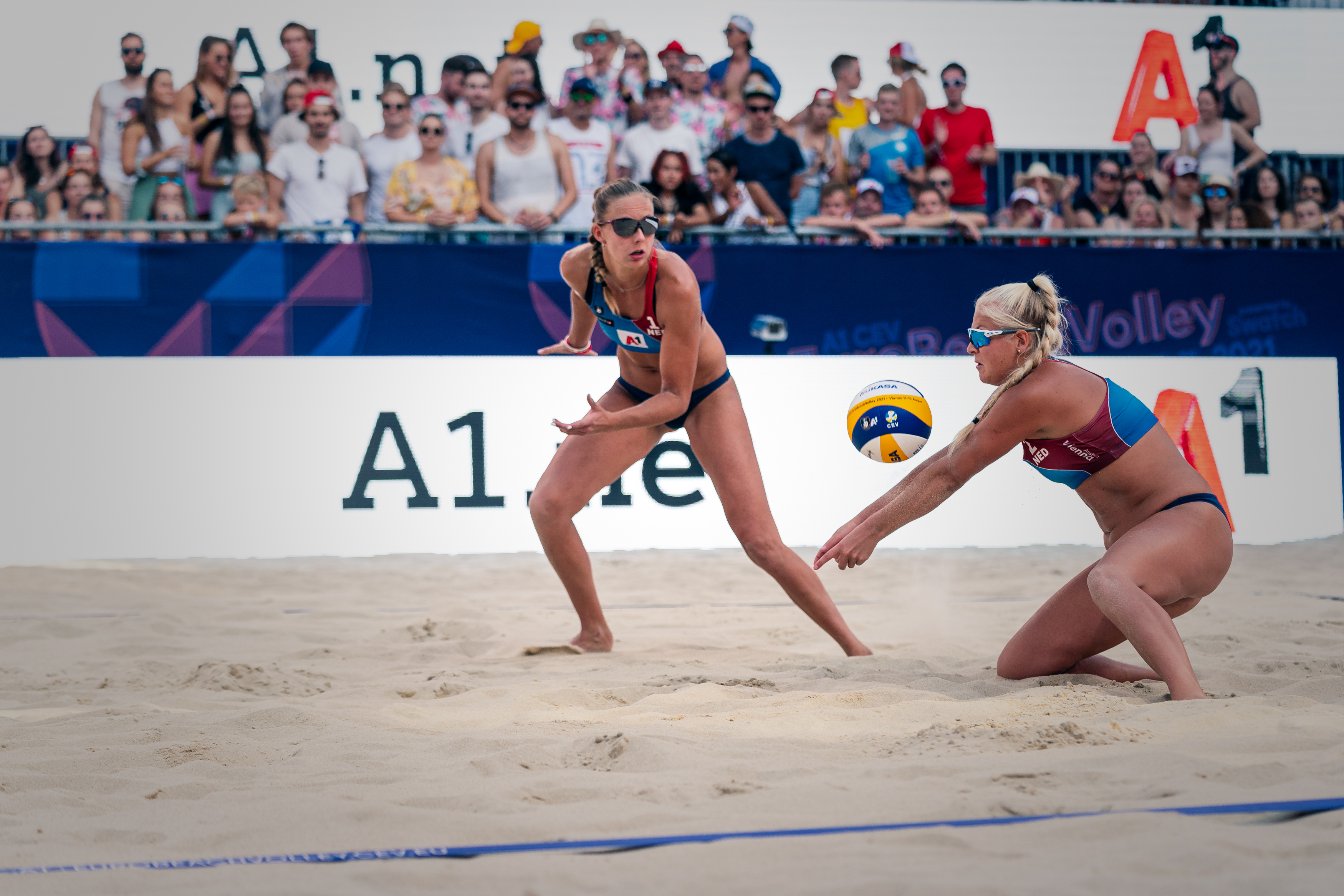 After winning their first Beach Pro Tour title and ranking first in the world, the Dutch are a much stronger team in 2022
Schoon and Stam will start their campaign in Munich on Pool E, where they will be paired with Lithuania's Ieva Dumbauskaite and Gerda Grudzinskaite, their opponents in their opening match, Ukrainians Valentyna Davidova and Diana Lunina and Swiss Esmee Böbner and Zoe Vergé-Dépré.
"I'm not getting busy thinking about our opponents yet. Every team that qualified for the #EuroBeachVolley can play at a high level and I believe that most of the times we are our main opponents. If we play at our best level, we are a very difficult opponent for anyone and that's what we want to be in Munich."
Raisa Schoon
Dutch Beach Volleyball Player