2022
Pool Phase Over. What Now for the Women's Competition?! CEV EuroBeachVolley Munich 2022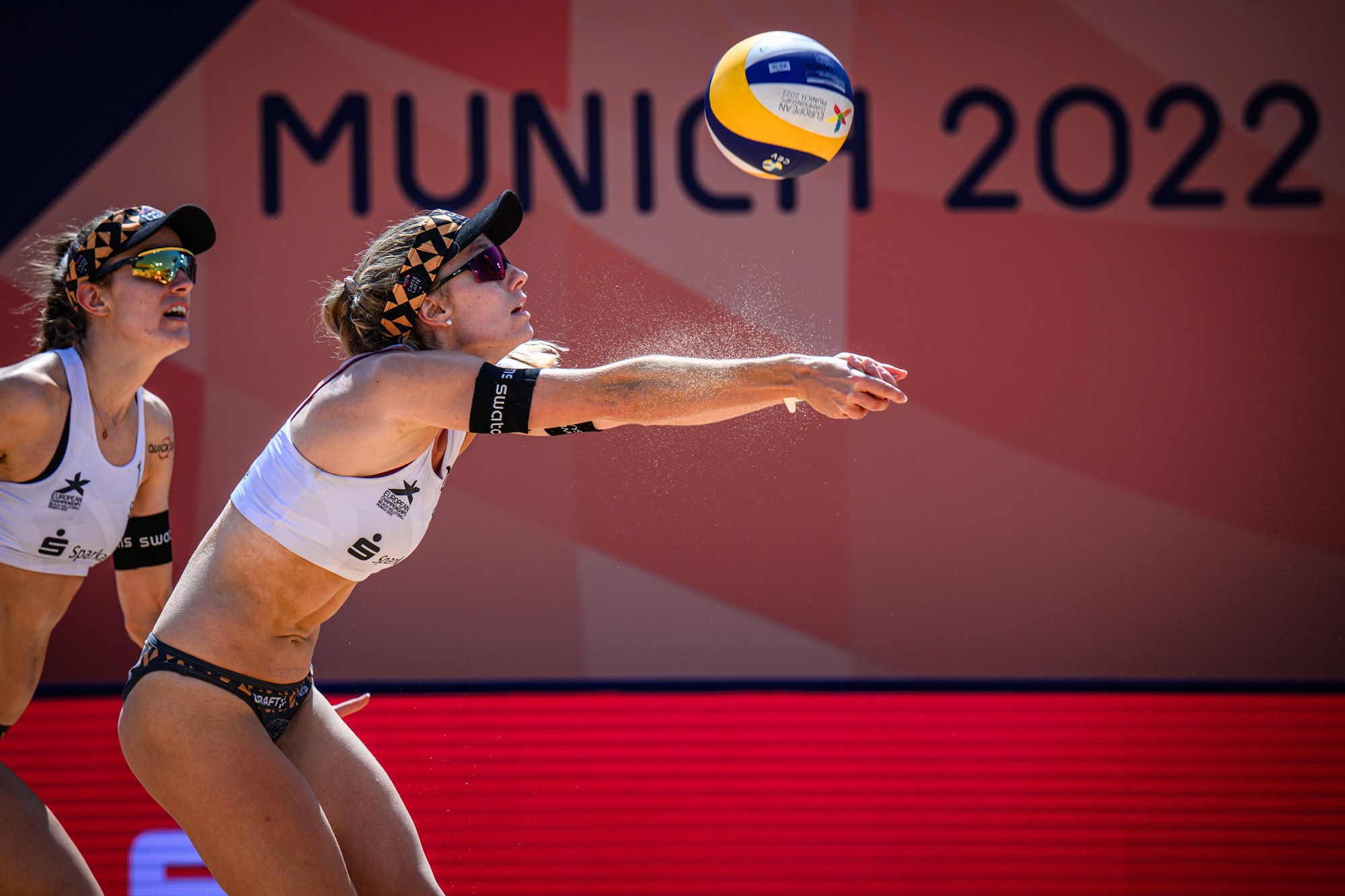 With the Pool Phase now out of the way, it's time to take a look at how things are shaping going forward into the competition. To start off, the 8 pool leaders have qualified directly into the Round of 16, getting a much deserved extra rest period before their next matches.
Out of these eight teams, the only ones not seated in the Top 8 at the start of the competition is the Spanish duo of Álvarez M./ Moreno, seated 17th,  who have had an incredible start to the competition and deservedly see themselves in the Round 16.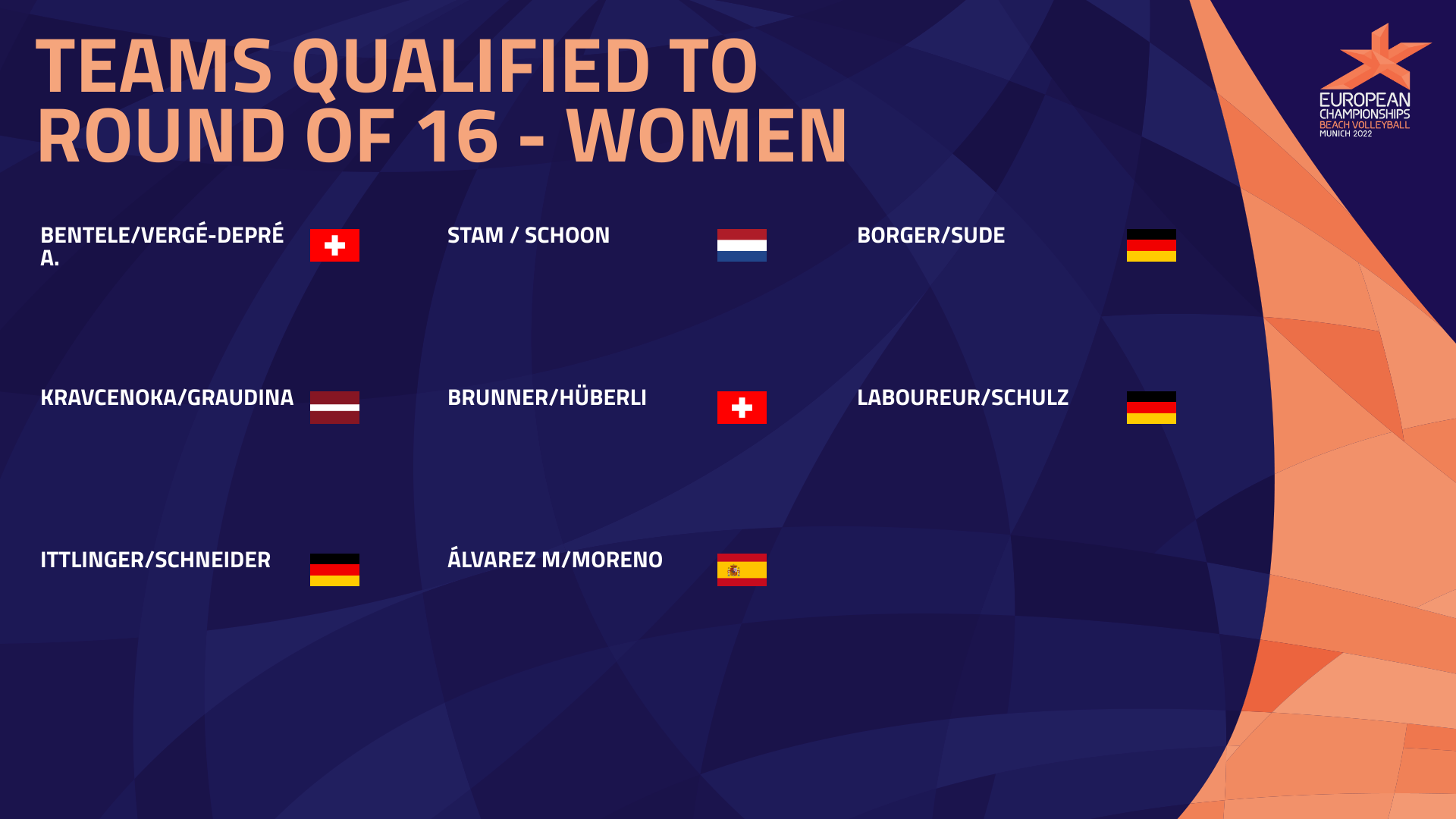 The German team made up of Muller/Tillman, top seated going into the tournament, missed out on direct qualification and now have to play for their spot in the Round 16 against the Italians Scampoli/Bianchin, who despite a less than ideal start, now have a second chance of continuing further.
With all matches now being decisive, the two Spanish teams playing in the Round of 24 will face each other for the right to represent their country forward. Tournament hosts Germany will be hoping to have both its teas moving through, potentially taking the total tally of representatives in the Round of 16 to 5, the most of any country.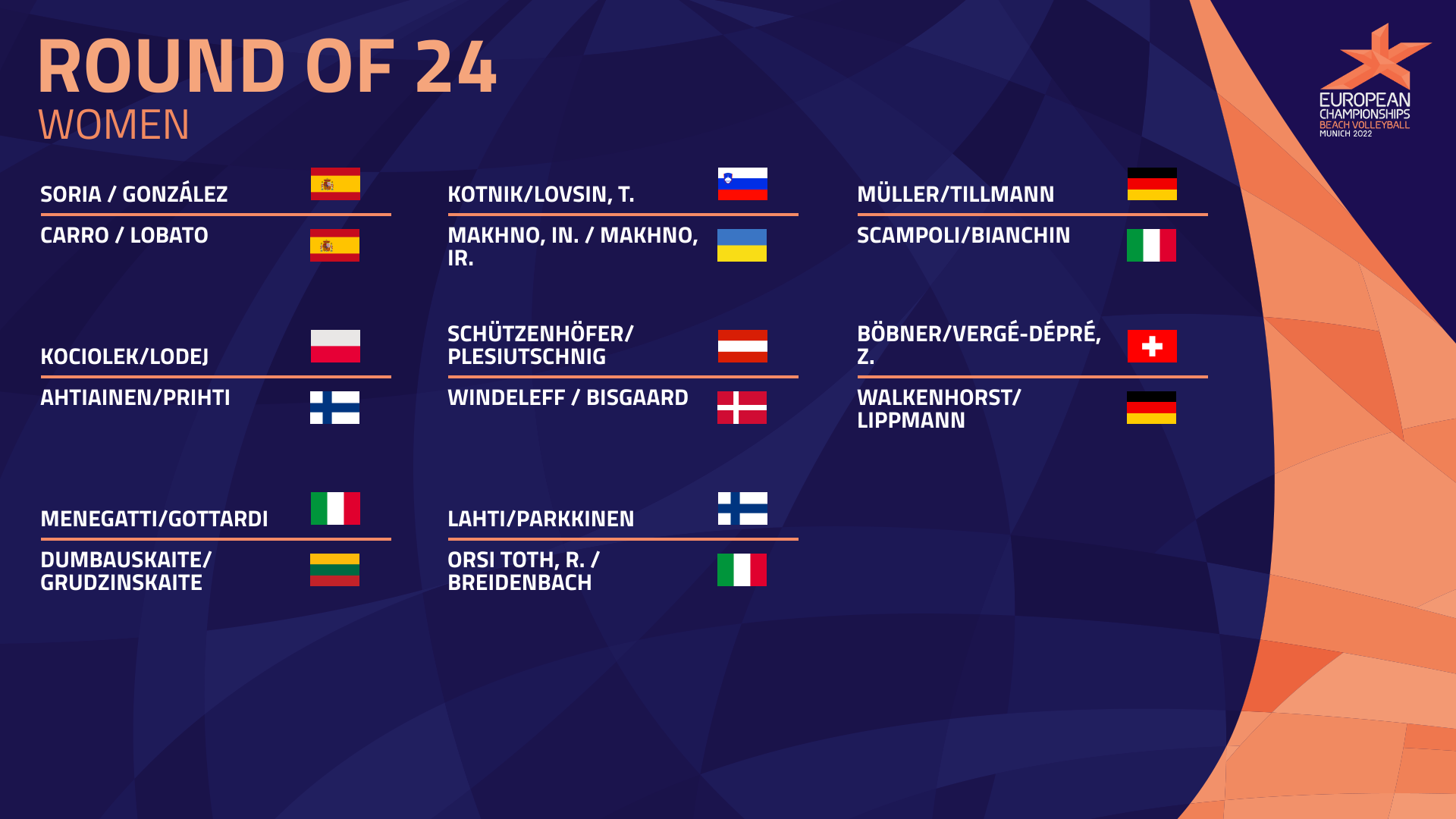 At the end of tomorrow, August 19 all matches of the Round of 24 and 16 would've been played, revealing the quarter finalists of the CEV EuroBeachVolley Munich 2022.