2022
Munich 2022 launch Official Event App
The European Championships Munich 2022 – whose programme includes the 2022 edition of EuroBeachVolley – have launched their official event app! With live results, schedules, news and information on The Roofs festival, visitors and sports enthusiasts can enjoy the whole variety of Munich 2022 in a compact format.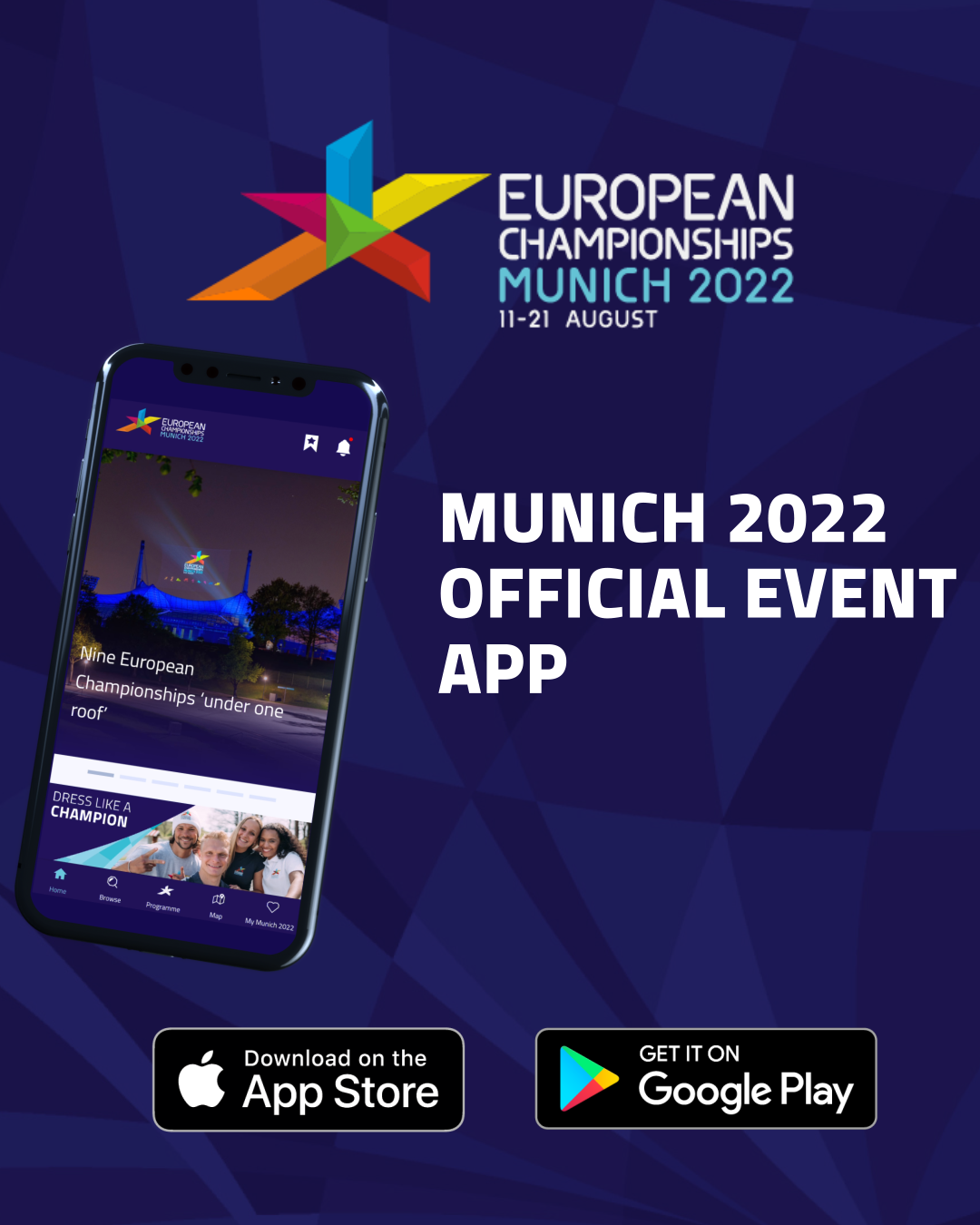 The app is the perfect companion for the much-anticipated multi-sport event due to run from August 11-21, 2022. Via personalised content, users can create their own individual event experience. Selected programme items can be added to the personal agenda and preferred sports can be selected as favourites.

The Munich 2022 Official Event App is available free of charge in the App Store and Play Store in German and English.
For further information, visit www.munich2022.com.