2022
All Set for the Knockout Rounds I CEV EuroBeachVolley Munich 2022
Following the completion of the pool phase in the women's competition earlier in the day, it was the men's turn to wrap up the third match day with the final encounters of their own pool phase, as hey now look forward to the knockout matches from the Rounds of 24 and 16.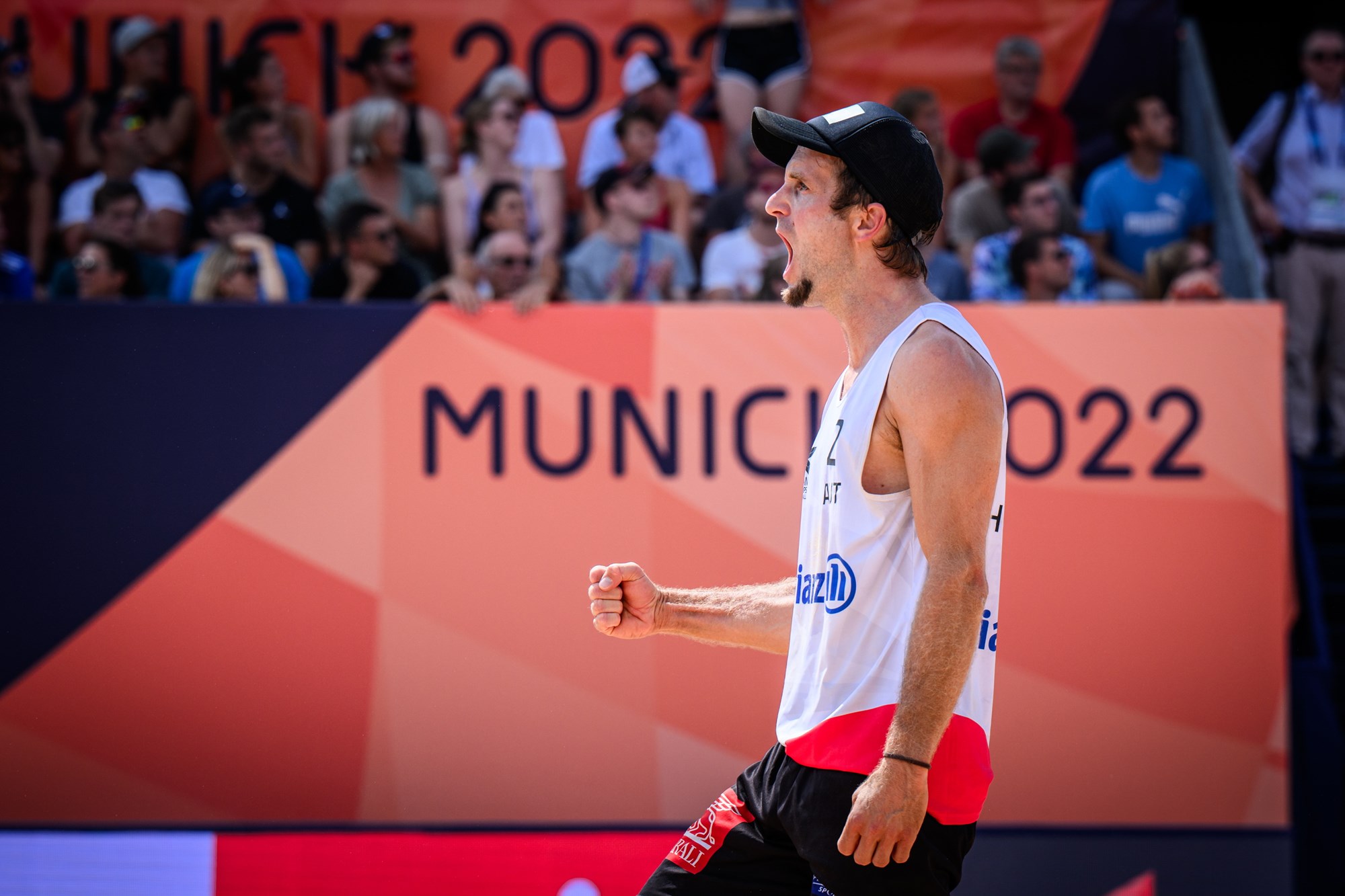 As with the women's competition, the eight pool winning teams have gained a spot directly in the Round of 16, leaving the second and third seeded teams to battle it out in the Round of 24 for the right to their own tickets into the next round.
Looking at the initial Entry List, all of the top 4 teams have made it directly into the Round of 16, however surprises were still to be found with the Swiss duo of Krattiger/Breer, 21st on the Entry List, and the Austrians Horl/Horst, 22nd, winning their pools and going straight through to the Round of 16.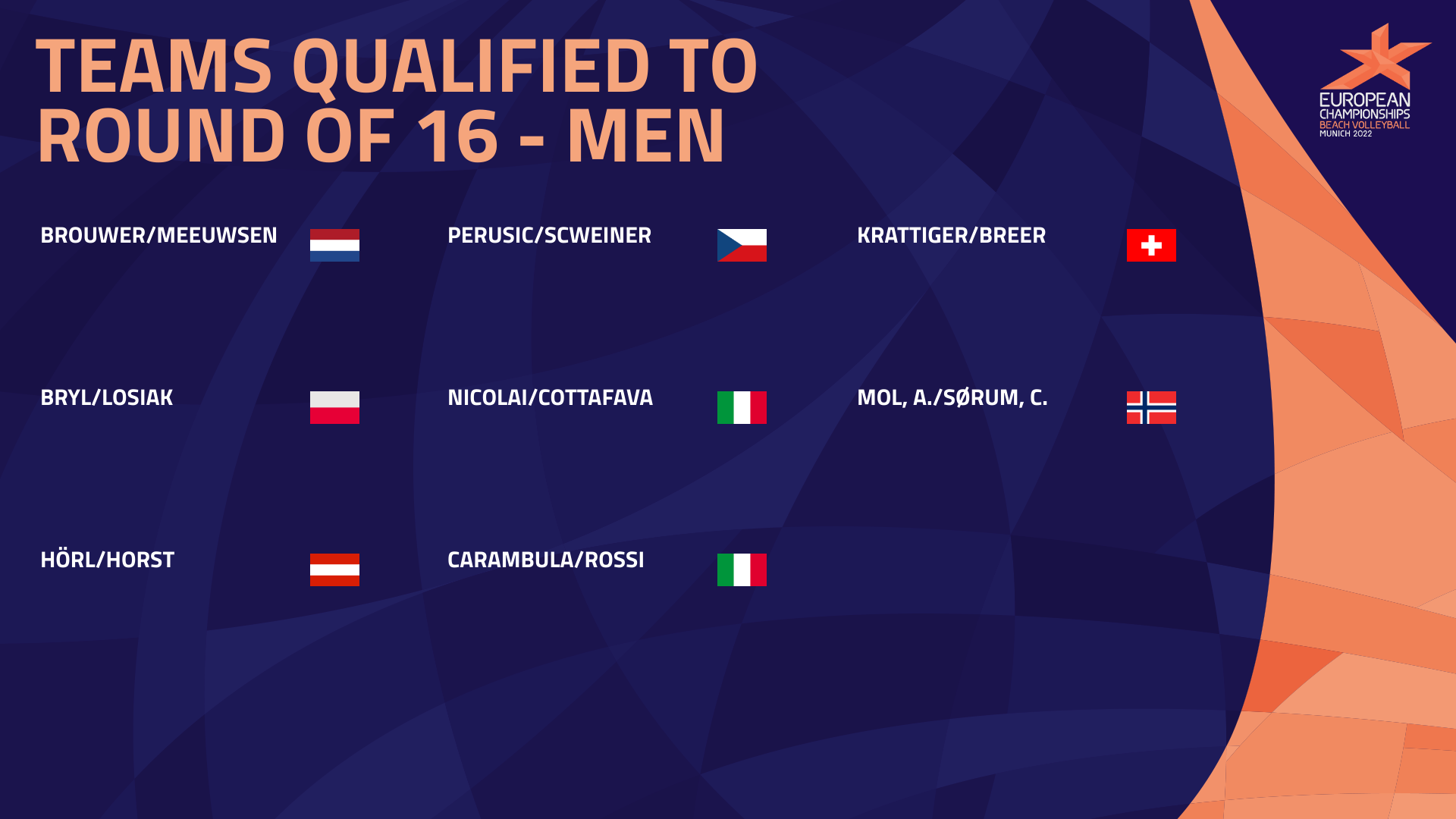 The Round of 24 promises to be very eventful, with several teams from the top 10 on the entry list having to push hard to move through to the next round, including the Spaniards Herrera/Gavira and the Estonians Nolvak/Tiisar.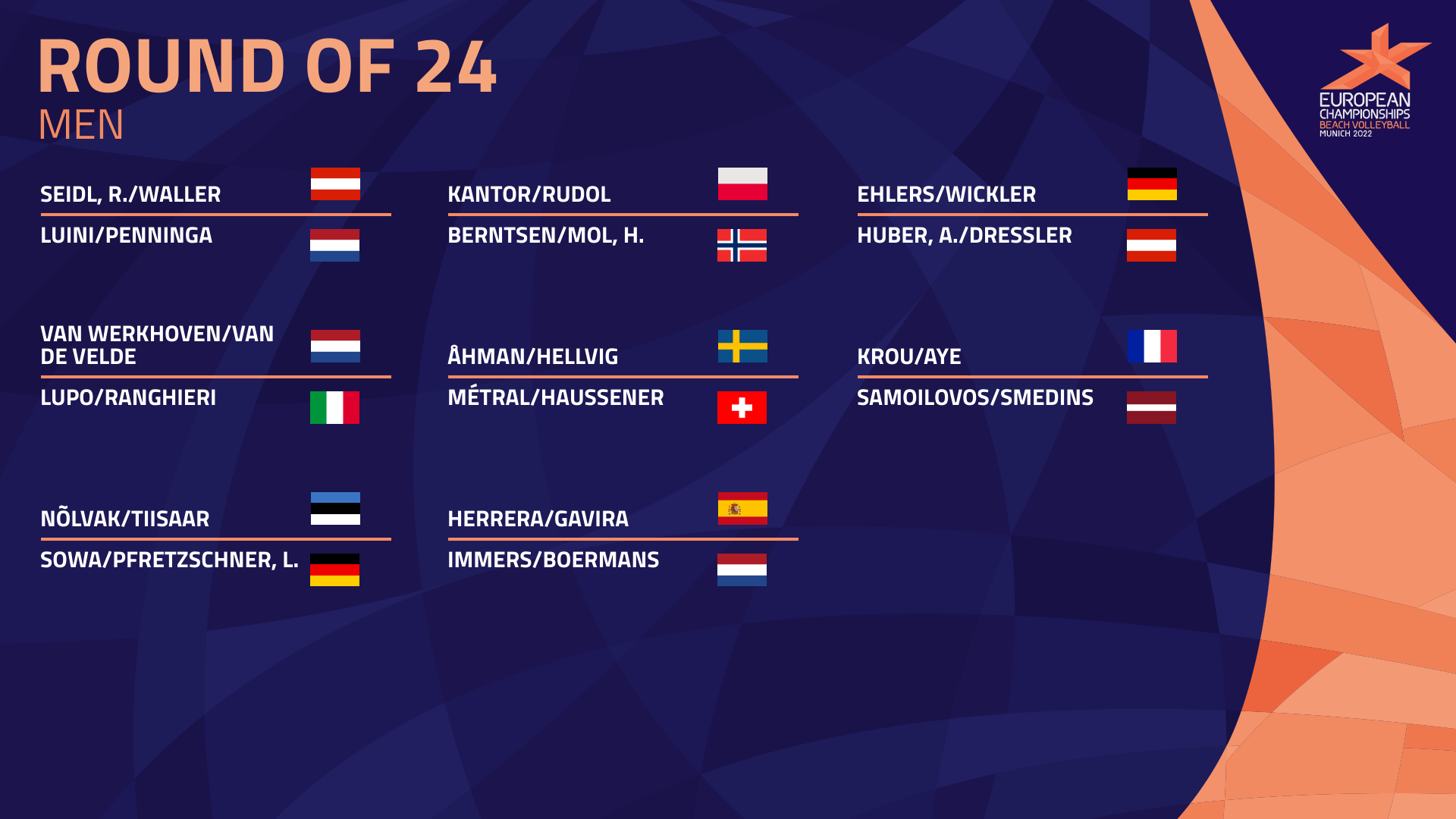 Back on the sand tomorrow, 18 August, with all matches from the Center Court and selected matches from Court 1 available for FREE on EuroVolley.TV.