2022
A Celebration of European Beach Volleyball at Munich 2022
The first day of the CEV EuroBeachVolley Munich 2022 brought together thousands of sports and fun loving people from across the German city at the iconic Königsplatz, and they loved every second of it.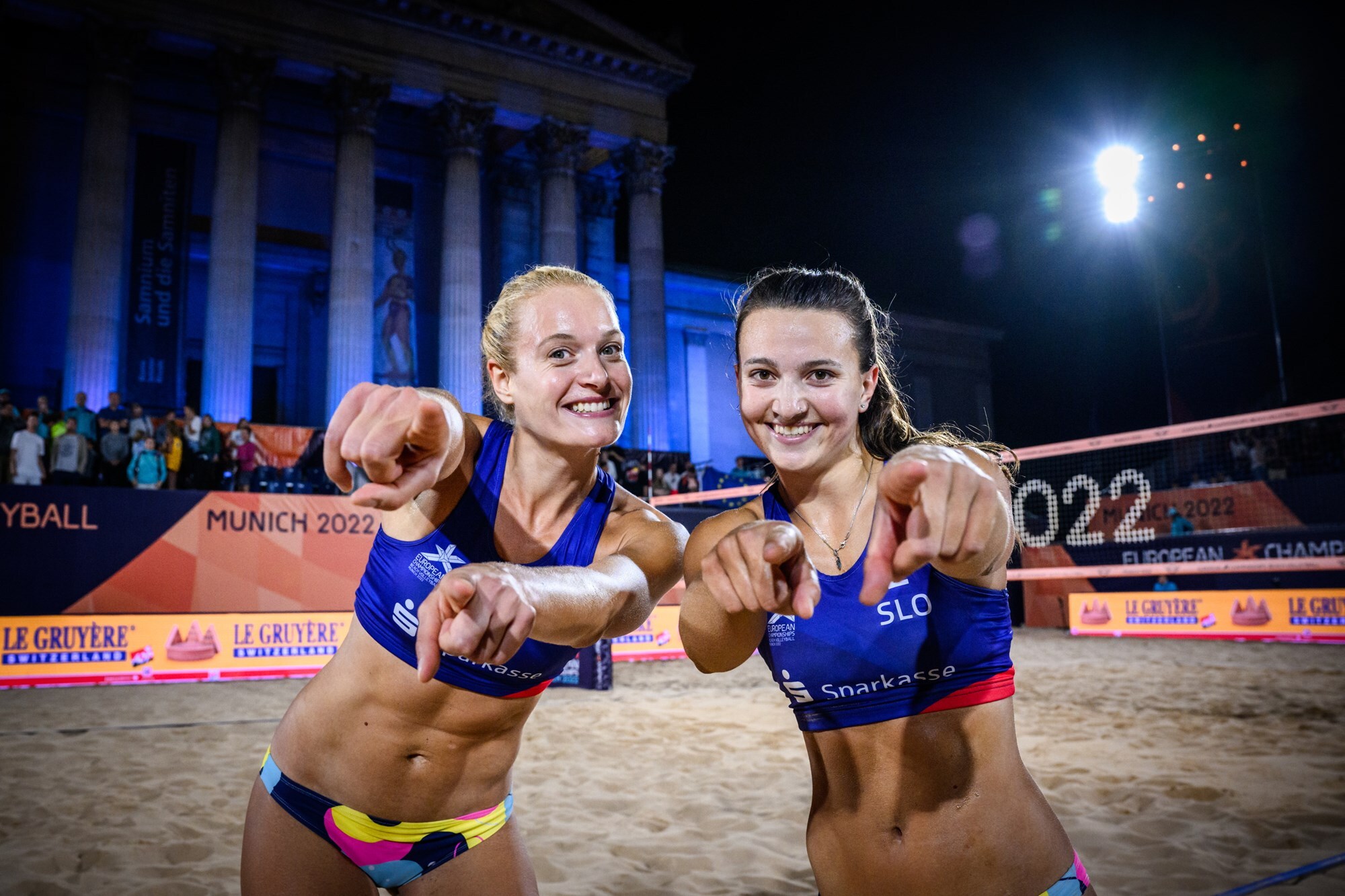 Kotnik/Lovsin, T. from Slovenia
The four matches scheduled for the first day all took place on the stunning Centre Court, the epicenter of the beach volleyball venue in an atmosphere that impressed absolutely everyone, including the players who either enjoyed a boost of fans' support or felt a little intimated, probably both at the same time.
The only Pools in action were A and G, and the German home teams, backed by their supporters got extremely convincing performances and wins. However, the most exiting of the four matches took place between Ahtiainen/Prihti (FIN) and Álvarez M/Moreno (ESP), one that ended in 3 sets with the decisive one bringing people to their feet and cheering.
Visit the official competition website here for more stories, content and daily updates.
On the second day of the competition, 16 August, activities will multiply considerably with matches taking place throughout the day across all courts.