2021
Polish & Dutch men take first semifinal spots
Kantor/Losiak and Boermans/De Groot in to the medal rounds in Vienna
The penultimate day of competition at the at A1 CEV EuroBeachVolley Vienna 2021 presented by Swatch started for the men with a couple of amazing matches at the Red Bull Beach Arena, which resulted in the qualification of Poland's Piotr Kantor/Bartosz Losiak and the Netherlands' Stefan Boermans/Yorick de Groot to the semifinals.
The Polish reached the top four for the second time in three years after they beat Spanish legends Pablo Herrera and Adrian Gavira in straight sets (21-18, 21-19) in the quarterfinals.
"It feels great, especially because we took revenge from the Olympic Games, where we lost to them, they've been together for more than ten years and remain on top, which is amazing. We want something more, so we will try to show our best tomorrow. This is beach volleyball and there are a lot of strong teams in Europe, so it will be hard for sure."
Piotr Kantor
Blocker for Poland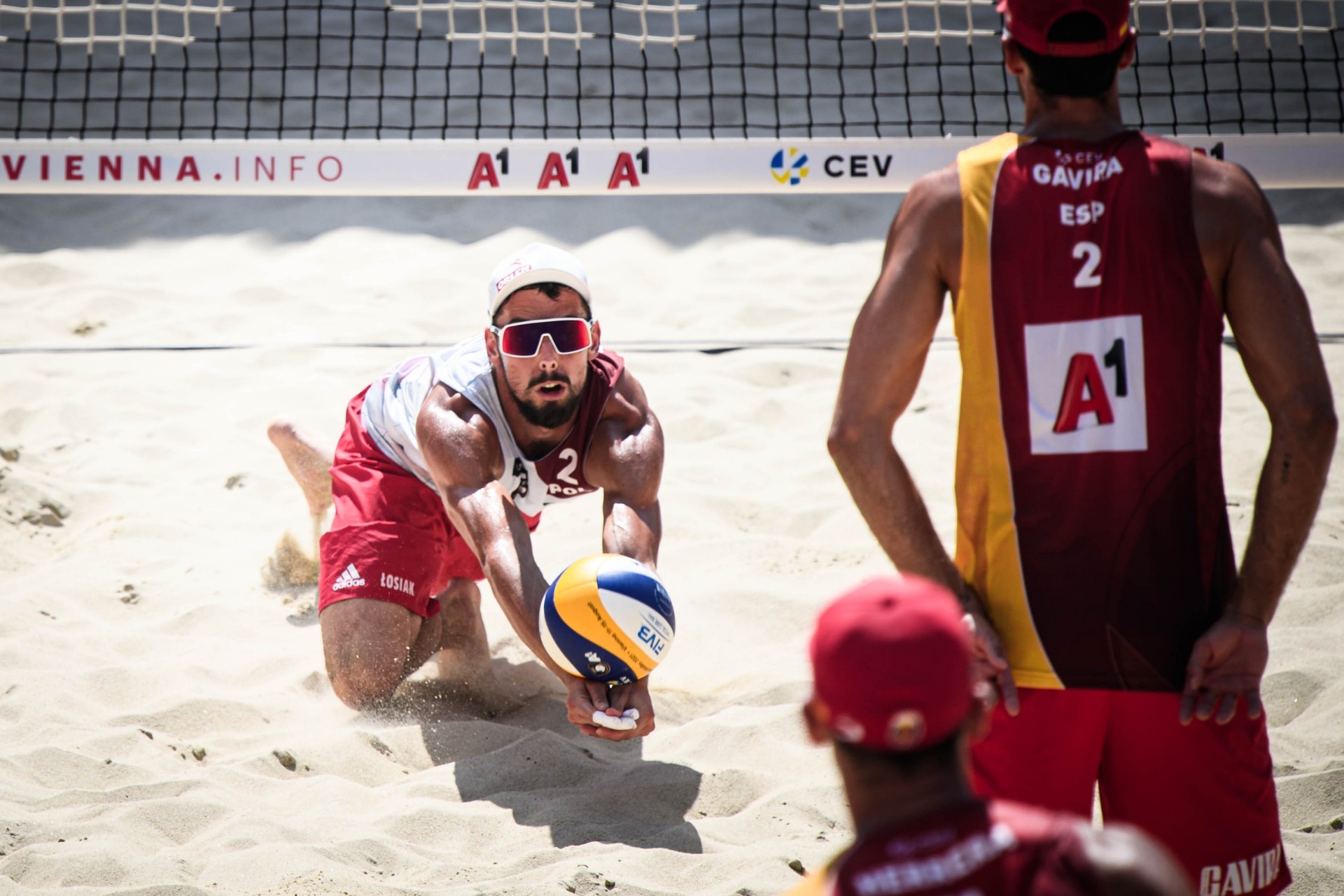 As all the other players, the Polish just can't get enough of the magical atmosphere at the Austrian capital. After playing for the first time in the tournament at the Red Bull Beach Arena, they had special memories from previous tournaments in Vienna.
"I immediately remembered 2017, when we played against Doppler and Horst and it was really hard because the entire stadium was cheering for them, but I love playing in Vienna and I hope we finish with a great result."
Bartosz Losiak
Defender for Poland
Playing in their first EuroBeachVolley, Boermans and de Groot needed all three sets (21-16, 16-21, 15-10) to get past Czechs Ondrej Perusic and David Schweiner in the quarterfinals and are just one win away from winning a medal in their debut.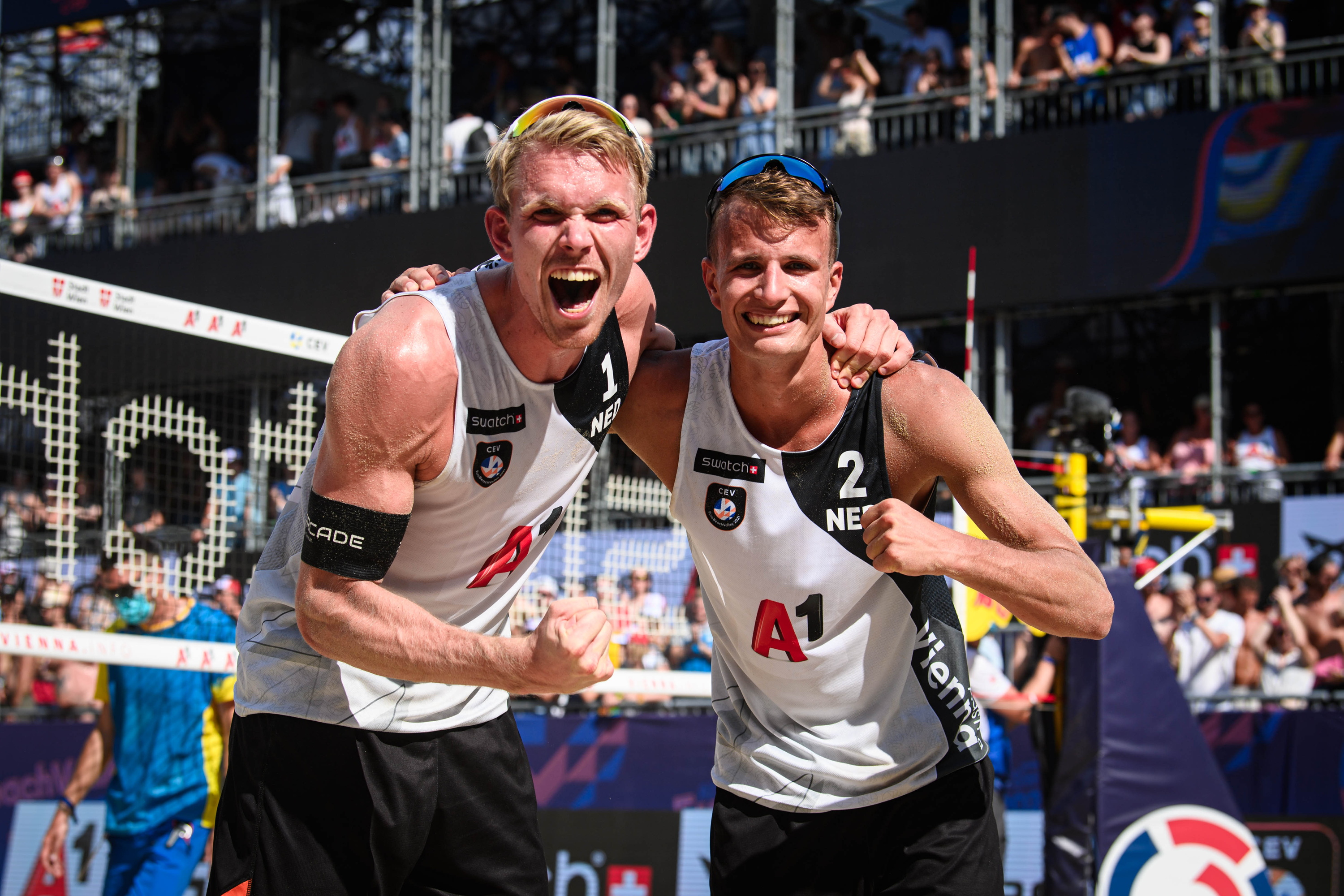 "Our blocking and defense worked really well on the first set. We weren't as good with it on the second set and the match got harder for us. We communicated, adjusted some things and fortunately got back to our best game on third set. I'm really glad we made it to the semifinals, it's been incredible to play here."
Yorick De Groot
Defender for The Netherlands
A new team in international volleyball, the Dutch had lost their only match against the Czechs before their meeting at the EuroBeachVolley. Their retrospect against the Polish is also negative, but they hope to change that in the semifinals.
"They are one of the most technical teams in the world. They move around a lot in the net and playing against them is typically extremely demanding for blockers. But we'll prepare well and be ready for it. We're really eager to win after we lost to them in Ostrava."
Stefan Boermans
Blocker for The Netherlands