2021
A statistical breakdown of CEV EuroBeachVolley 2021
With an iconic EuroBeachVolley 21 in the rearview mirror, it's a great time to look back on the tournament and take a look at the numbers and what they can tell us. In this article we'll do a dive into the tournament leaders, statistical anomalies, and other noteworthy data from Vienna. You can follow along here with the full leaders pages for men & women.
Norweigan volleyball royalty Anders Mol & Christian Sorum battled their way to a 4th straight EuroBeachVolley title just a week removed from their gold medal at the Olympics. While their side-out game was strong, what really stood out for the world's best beach volleyball team was the blocking and serving of Mol. He led the entire tournament in blocking with 40 total & 2.5 per set, while also putting up 17 aces as well, with 1.06 per set. With 3.5 extra break points per set, it was no surprise that the Vikings came back while down multiple times, including an iconic rally from down 11-8 in the 3rd set of the gold medal match.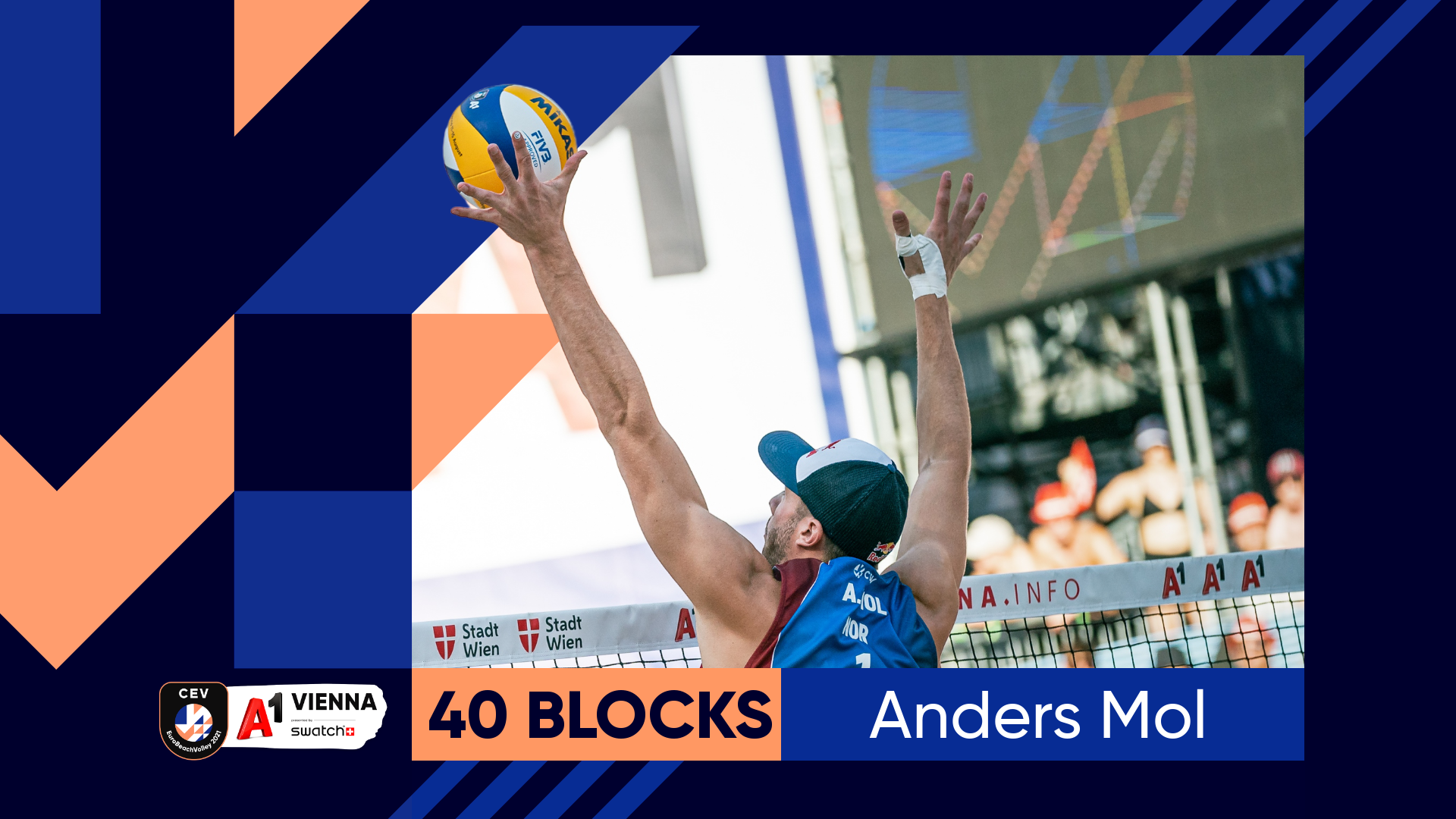 In beach volleyball, points aren't necessarily the best indicator of individual offensive performance, as the player targeted more on serve is usually the player who will score more points. Instead, spiking efficiency can be used to judge the attacking effectiveness of players. On the women's side of the tournament, the player who scored most efficiently was Finnish veteran Riikka Lehtonen, a bit of a surprise given she is one of the oldest players in the tournament. She has stuck around in beach volleyball so long for a good reason though, and has a bottomless bag of tricks to score with.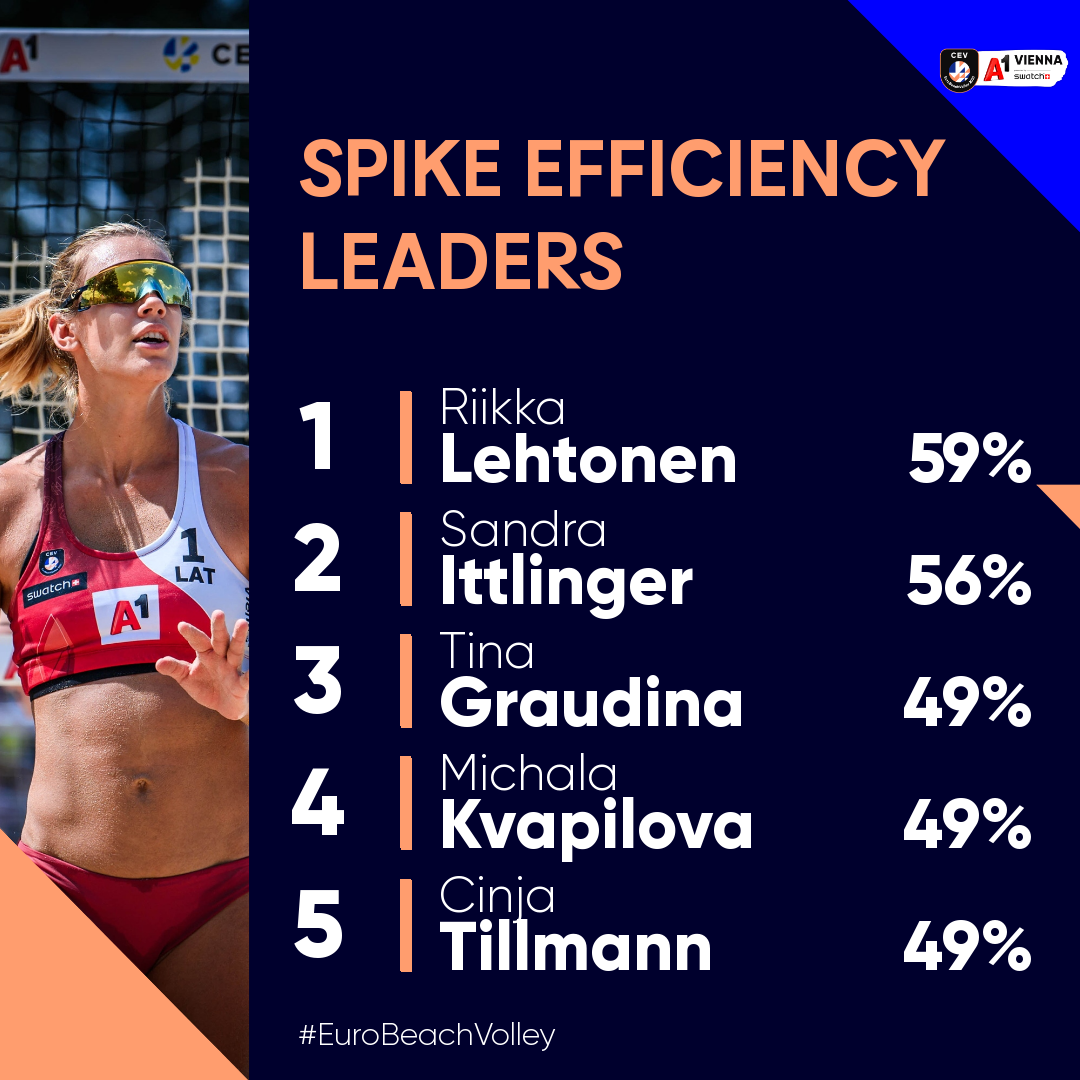 For the men, the spiking efficiency leader is less surprising with the athletic marvel Marco Krattinger scoring on 29 of his 39 attacks. Unfortunately, he was not able to play with his usual partner Mirco Gerson and instead joined up with Yves Haussener, who attacked 118 times and only hit at 31% efficiency.
Back-to-back for the Swiss Women
One team that was all over the leader charts was eventual champions on the women's side Nina Betchart & Tanja Huberli. Betschart was one of the leading scorers of the tournament with 125 points, in 14 sets of beach volleyball, with 8.93 points per set on a respectable 43& efficiency. Teams were afraid to serve Huberli, and Nina dealt with the additional offensive responsibility with smart & precise shot placements. Tanja contributed in a big way as well, scoring on 2.29 blocks per set. The only other player to clear 2 was Ksenia Dabizha.
While stats don't tell the whole story of the tournament (you can check out all VODs on eurovolley.tv for that), they can provide some extra context for some of the highest level beach volleyball that has ever been played.