2020
Tickets for highly anticipated EuroBeachVolley now on sale!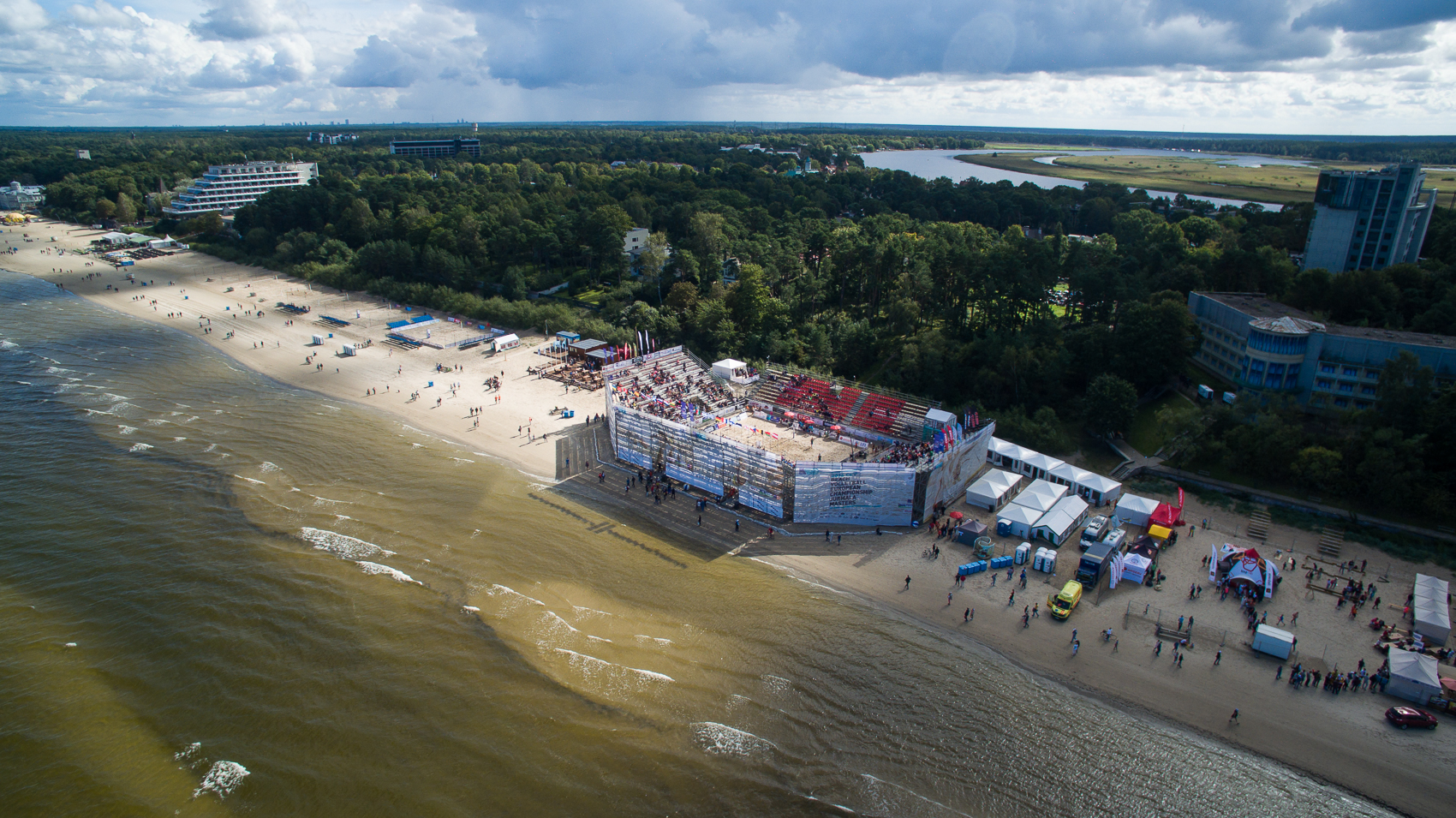 An archive picture of the iconic Beach Volleyball stadium set up on Majori Beach in Jurmala
Jurmala, Latvia, September 1, 2020. The ticket sale for the much-anticipated CEV EuroBeachVolley 2020 due to take place in Jurmala, Latvia, from September 15 to 20 has started, with the organisers confirming that to comply with the measures in place to curb the spread of the novel coronavirus, 30% of the venue will be available for spectators. CEV EuroBeachVolley is the only major international Beach Volleyball event in a season heavily disrupted by the pandemic and the Organising Committee is working tirelessly to deliver a competition of the highest standards even under the current challenging conditions. Click here to buy your tickets and find all details about prices and packages!  

A number of discounts are available, namely:

•    Residents of Jurmala can receive a 20% discount
•    Children up to the age of six can attend the event free of charge when accompanied by their parents
•    Children up to the age of 13 can have a 30% reduction.

From September 15 to 18, fans have to buy separate tickets to attend the morning and afternoon/evening sessions, with all-day tickets available for the last two days of the tournament. VIP tickets offer the very best possible view on the court to follow the actions of the top Beach Volleyball players in Europe!  

EuroBeachVolley returns to Jurmala after Latvia's most popular seaside resort previously hosted the continental championship in 2017. Last year's sensational gold medal winners Tina Graudina and Anastasija Kravcenoka will be trying to use the home-court advantage to retain the title they claimed a year ago in Moscow. The event will be taking place in compliance with strict hygiene and health protocols in order to protect the well-being of players, officials, fans and everyone associated with the tournament and prevent the risk of infection from the novel coronavirus.