2021
Kantor and Łosiak want to get back after the Olympics
The Polish duo Piotr Kantor and Bartosz Łosiak joined forces back in 2009, winning the same year the European U18 championship title. In their impressive collection they have several other titles won in under-aged categories, both at the European and world championships, but they still haven't claimed any senior medal at the #EuroBeachVolley. After winning the quarterfinal against Spain's Herrera/Gavira, they have a chance to make it up, although it was not their main goal for this season.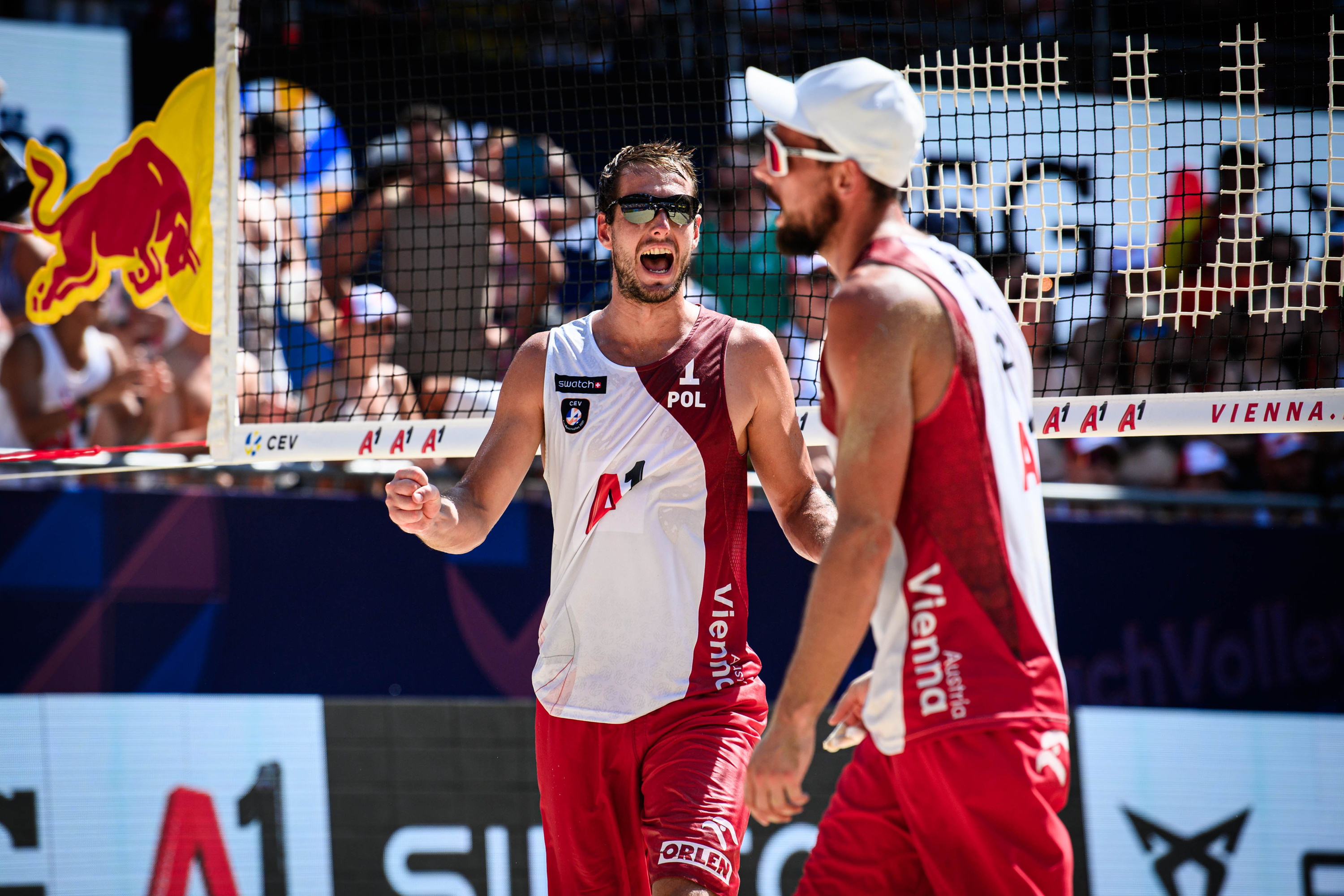 At Tokyo 2020, Kantor/Łosiak represented Poland at the Olympic Games for the second time, but same like at Rio 2016, their Olympic journey ended in Round of 24. In the capital city of Japan, the Polish pair lost to Herrera/Gavira after a thrilling three-setter, but on Saturday at Centre Court the result was completely different. "It was a successful revenge from Tokyo," said Kantor. "In Tokyo, two or three balls in the Spaniards' favour were decisive. Now fortune was on our side. Entire game we went point by point, but in the decisive part we were better and we are really happy about it, as we are in the European Championships semifinals." His teammate Bartosz Łosiak was also satisfied that they beat their opponent in two sets. "It's great that we withstood the pressure, because all the time it was a point by point race. The Spaniards play very well in side-out, so it was hard to break them, therefore we had to push them with serve, but we were focused and concentrated on our game. And I think that with this calmness we won this match. We learned a lesson from Tokyo."
After a successful campaign in the World Tour this season, which was highlighted with victory in Sochi, their ultimate goal was - obviously - the Olympic medal. The upset from Tokyo is still a bitter pill to swallow, but they don't give up. 
"We were prepared for Tokyo, saying honestly, we were going there for a medal. It didn't work and we regret what happened two weeks ago, so we want to win back. Although we came here a bit resigned, we want to show our best side and so far we manage to."
Piotr Kantor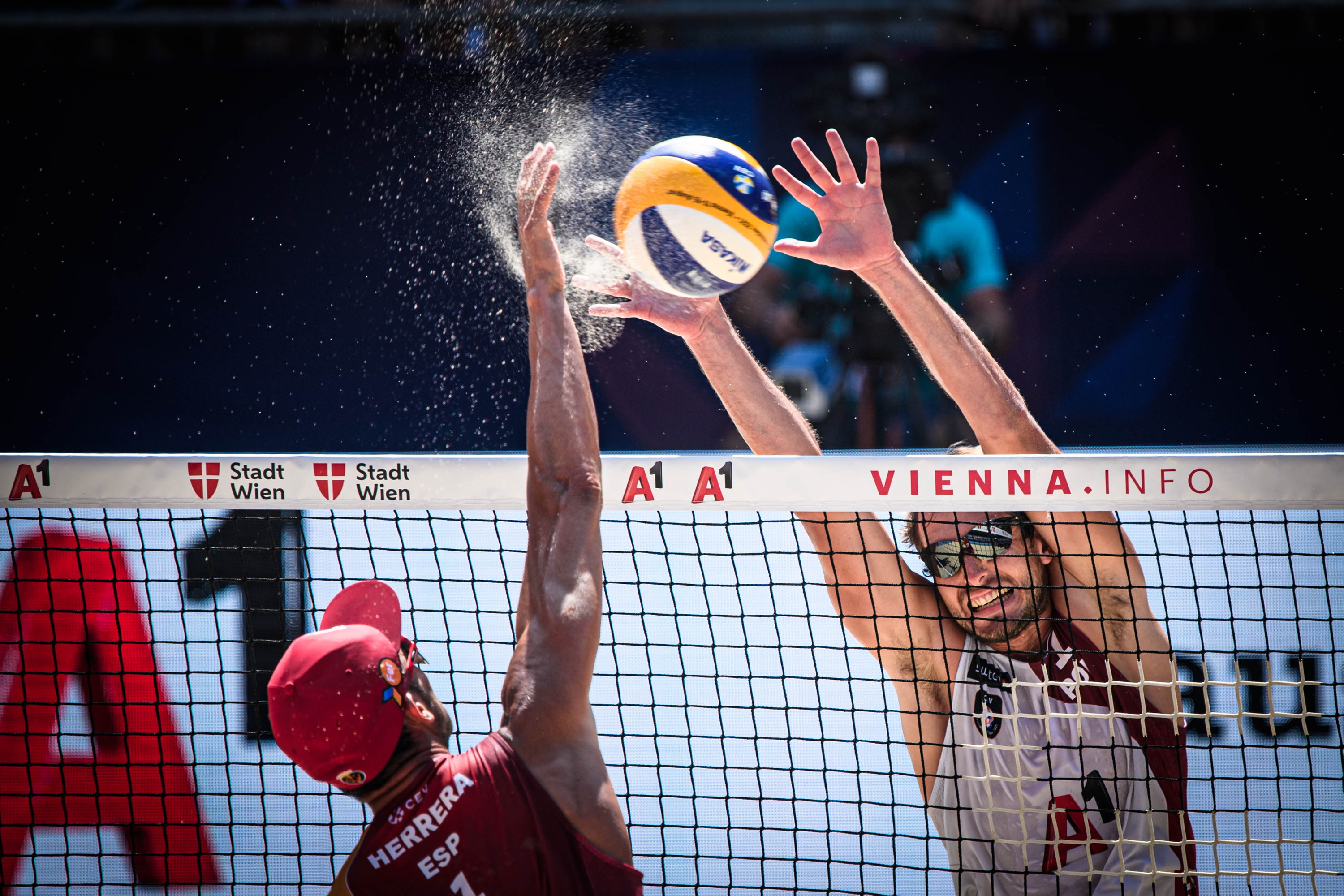 Currently ranked 6th in the FIVB World Ranking, the Polish duo reached the best four in Europe, already back in 2019, when in Moscow they lost the semifinal to Mol/Sorum and then bronze to Ermacora/Pristauz. 
I don't set myself goals, during the last ten years we set ourselves so many goals, and it had various outcomes. We want to play our best Volleyball, and the court will verify it. There are many great teams in Europe, so it's difficult to win a medal. We keep believing, so let's see what Sunday will bring. Reaching the last four is a success, because we are not among the best four every year - it's only the second time, so it's a success, but it would be great to come back home with a medal
Bartosz Łosiak
On Saturday, Kantor and Łosiak played for the first time during this campaign on the Centre Court in Vienna, and they both fully enjoyed the chanting crowd. "I remember all the tournaments from Vienna," admitted Łosiak. "These people here create an atmosphere, which is nowhere in the world. It's a pleasure to play here - except for the case when you play against Austria. In 2017 when we played against Austria there were 15 thousand people and two of us against them all, but it's a pure pleasure. To play here at the Centre Court you have to reach the quarterfinals, we are now in the semis, so we will enjoy two more games with this crowd!"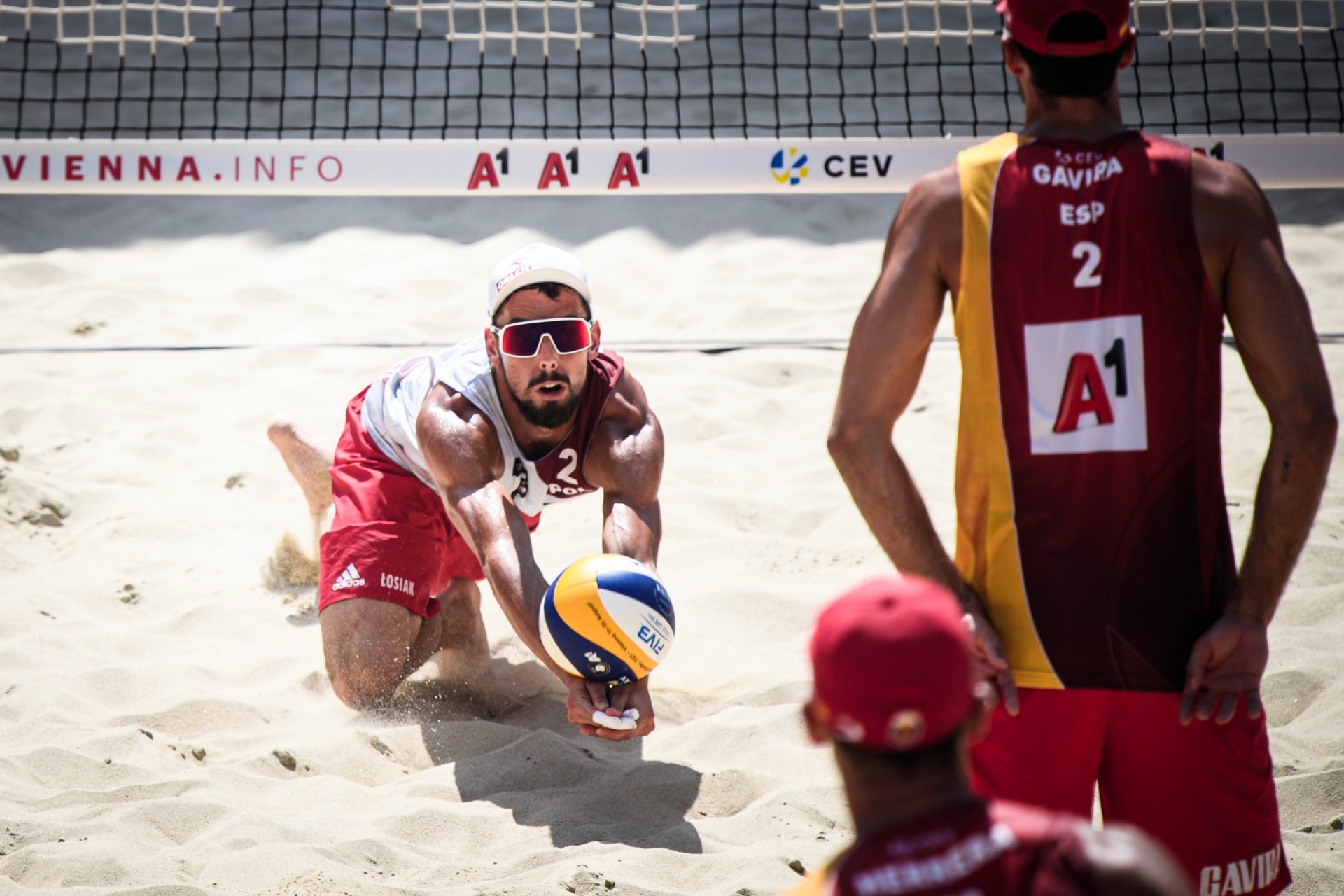 Poland's Kantor/Łosiak in the semifinal battle will face Dutch Boermans/De Groot. The game is scheduled at 1PM.