2022
Drama and Excitement in the Men's Quarterfinals at the CEV EuroBeachVolley Munich 2022
The morning beach volleyball session saw the remaining eight teams from the men's competition back on the sand to try and secure their place in the semifinals of the CEV EuroBeachVolley Munich 2022, among them the outstanding multiple European Champions Mol, A./Sørum, C. (NOR) who were up against home crowd favourites, the Germans Ehlers/Wickler (GER).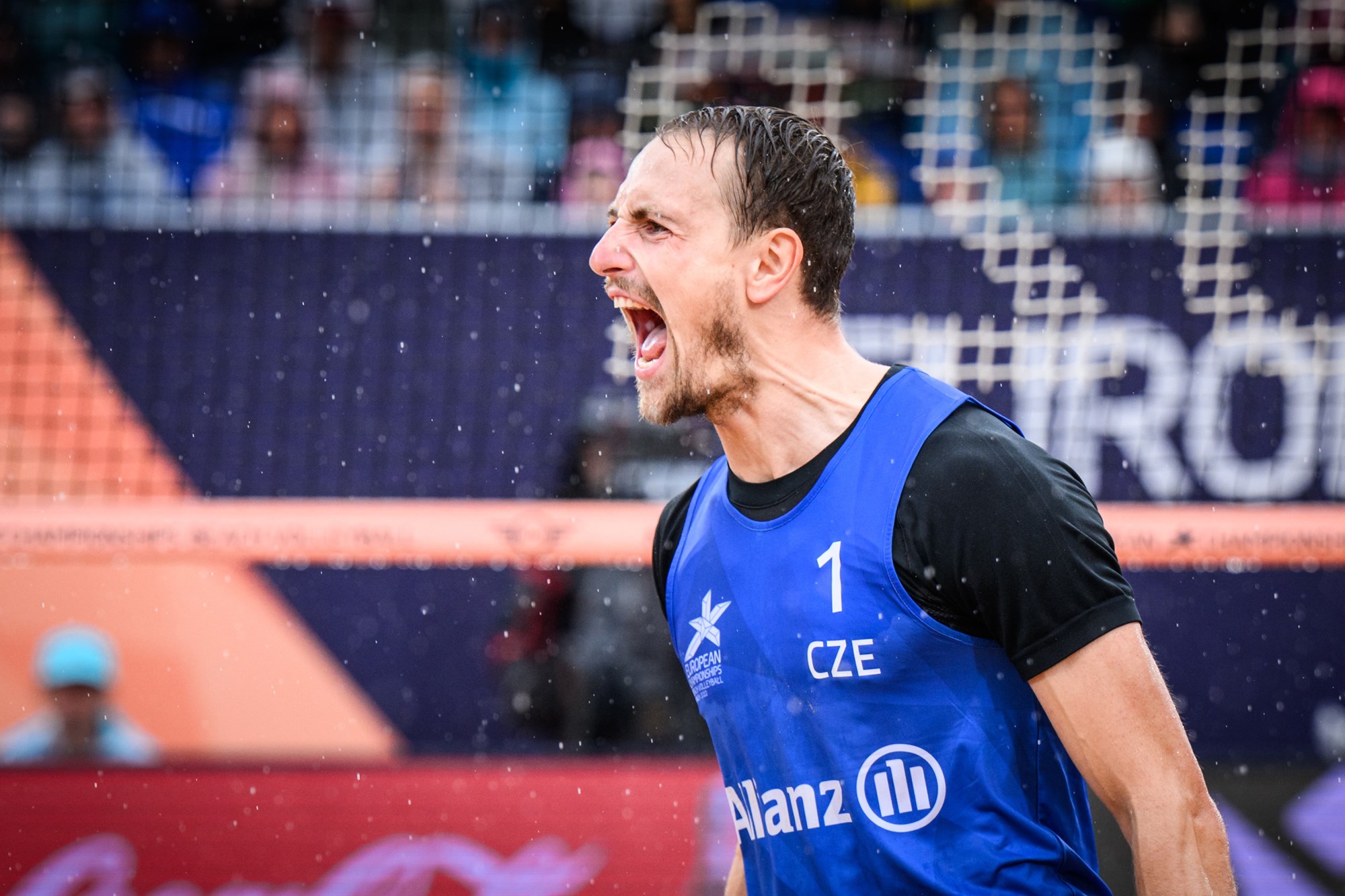 However, the first quarterfinal match saw the Austrians Hörl/Horst face off against Perusic/Schweiner from the Czech Republic in what turned out to be a very entertaining match to set the tone of the day.
The treat however came from the second match of the day, with the extremely enthusiastic Swedes Åhman/Hellvig going up against one of the most experienced teams on the beach volleyball circuit, the Spaniards Herrera/Gavira and winning with a very mature performance.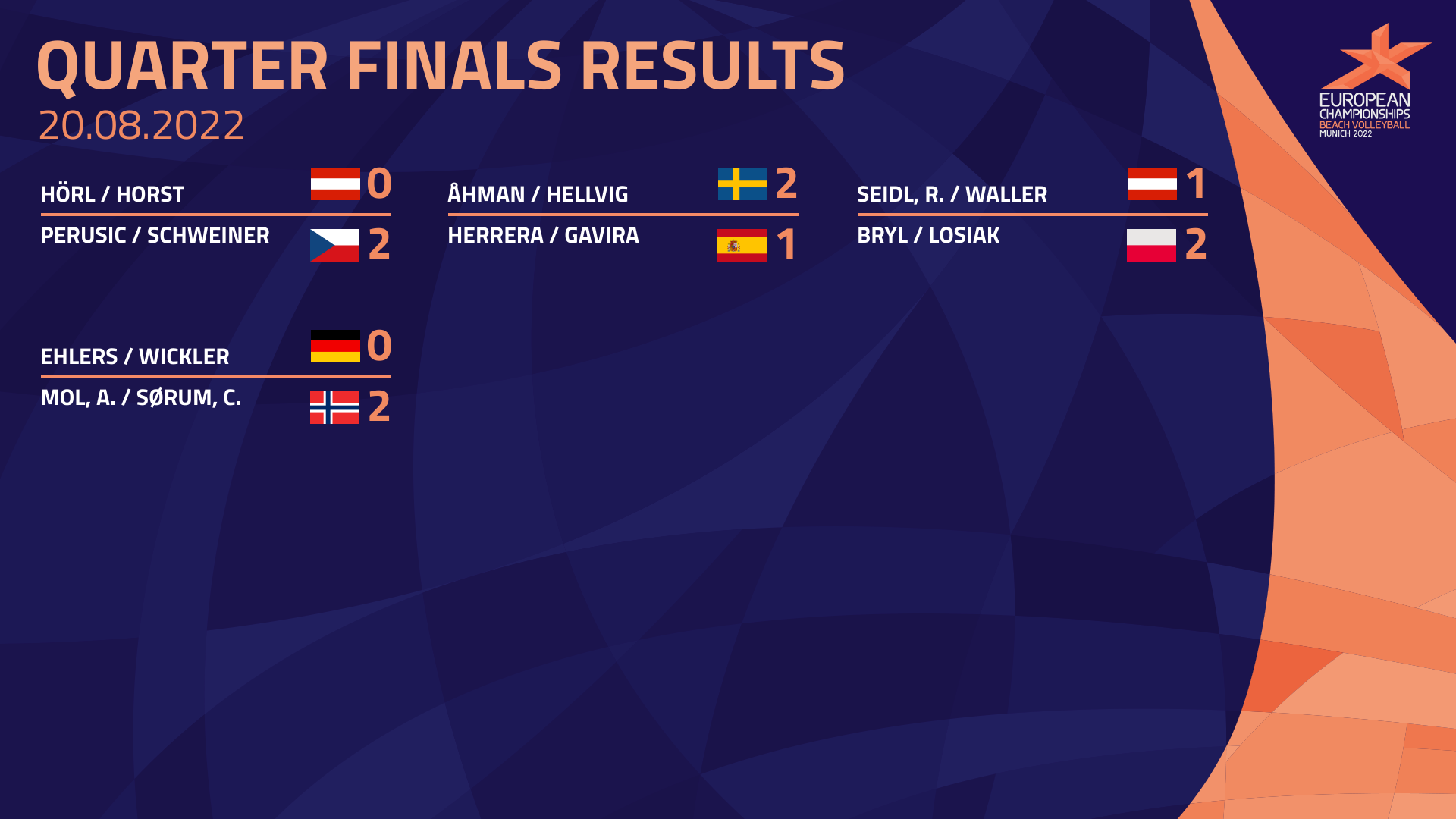 The third match of the day was probably one of the most dramatic that we've seen throughout the tournament, as the Austrian pair Seidl, R./Waller didn't capitalize on having won the first set and having a match point in the second to then loose the match and their place in the semis in the tie breaker.
Last but not least, Norway's wonder team secured their place in the semis with a very balanced performance against the last German team still left in the tournament. The Norwegians have now set up a much anticipated semifinal against the Swedes, a rematch of their pool phase encounter but with higher stakes at this stage of the competition.