2022
Brunner and Hüberli ready to defend their #EuroBeachVolley title
Only two women's teams managed to win back-to-back editions of the CEV EuroBeachVolley in the tournament's 29 years of history and Tanja Hüberli and Nina Brunner will try to join this elite group in this year's event, which will be part of the European Championships Munich, from August 15-21.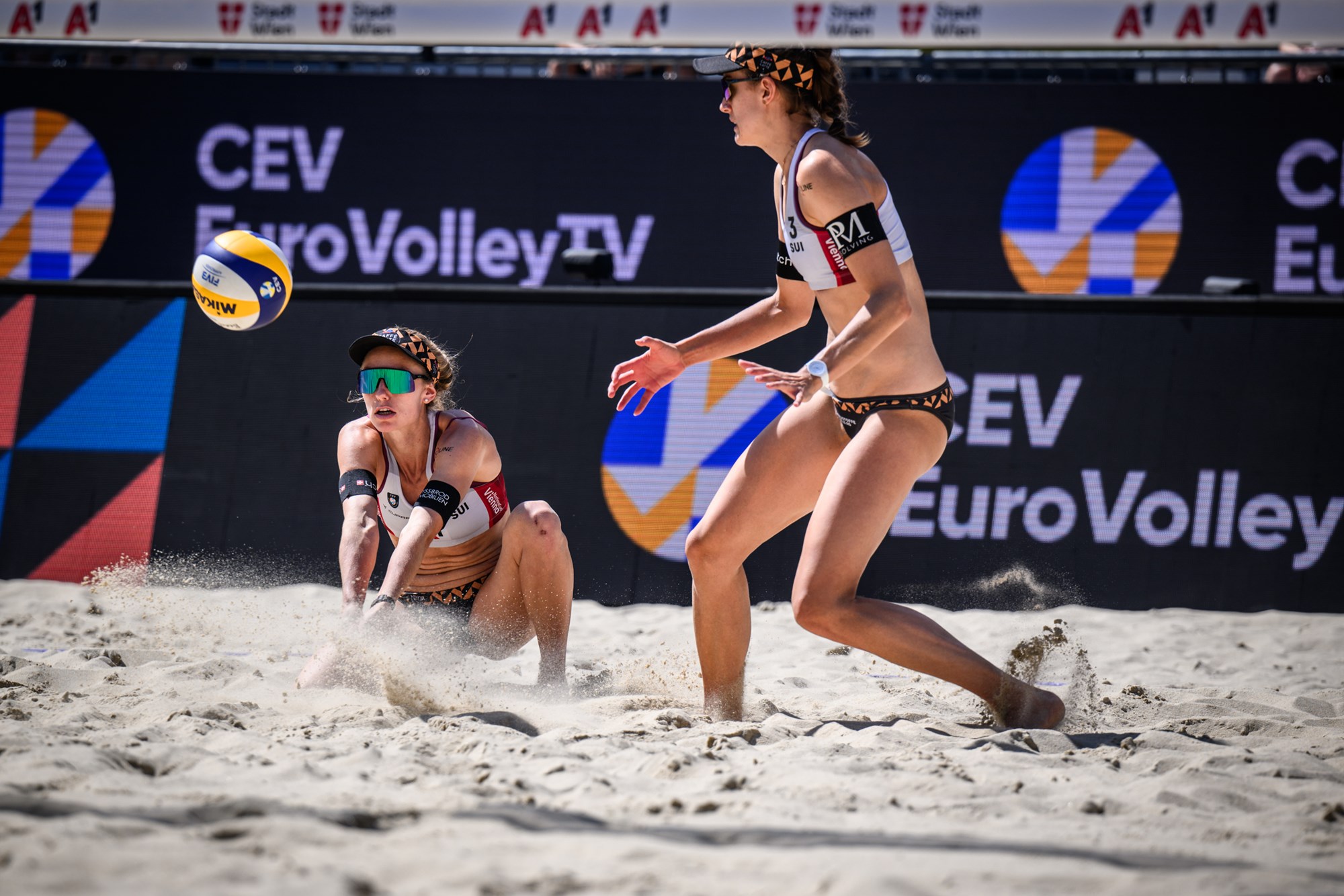 The Swiss won last year's edition of the tournament in Vienna
The Swiss triumphed in last year's edition of the event in Vienna, Austria, and will enter this year's tournament in a position to match what Italians Annamaria Solazzi and Laura Bruschini did in 1999 and 2000 and what Germans Laura Ludwig and Kira Walkenhorst accomplished in 2015 and 2016.
In case they're able to stand at the top of the podium in Munich, Hüberli and Brunner will also make of Switzerland just the second country to win three consecutive editions of the #EuroBeachVolley – compatriots and Tokyo Olympic bronze medalists Joana Heidrich and Anouk Vergé-Dépré were the winners in 2020.
"It would for sure be very cool if we could defend the title. But there are too many good teams that will enter the #EuroBeachVolley with the same ambition of winning gold, so it's going to be an interesting tournament. Being the defending champions doesn't make it any different for us – we'll approach it the same way as any other event and will just focus on our performance."
Tanja Hüberli
Swiss Beach Volleyball Player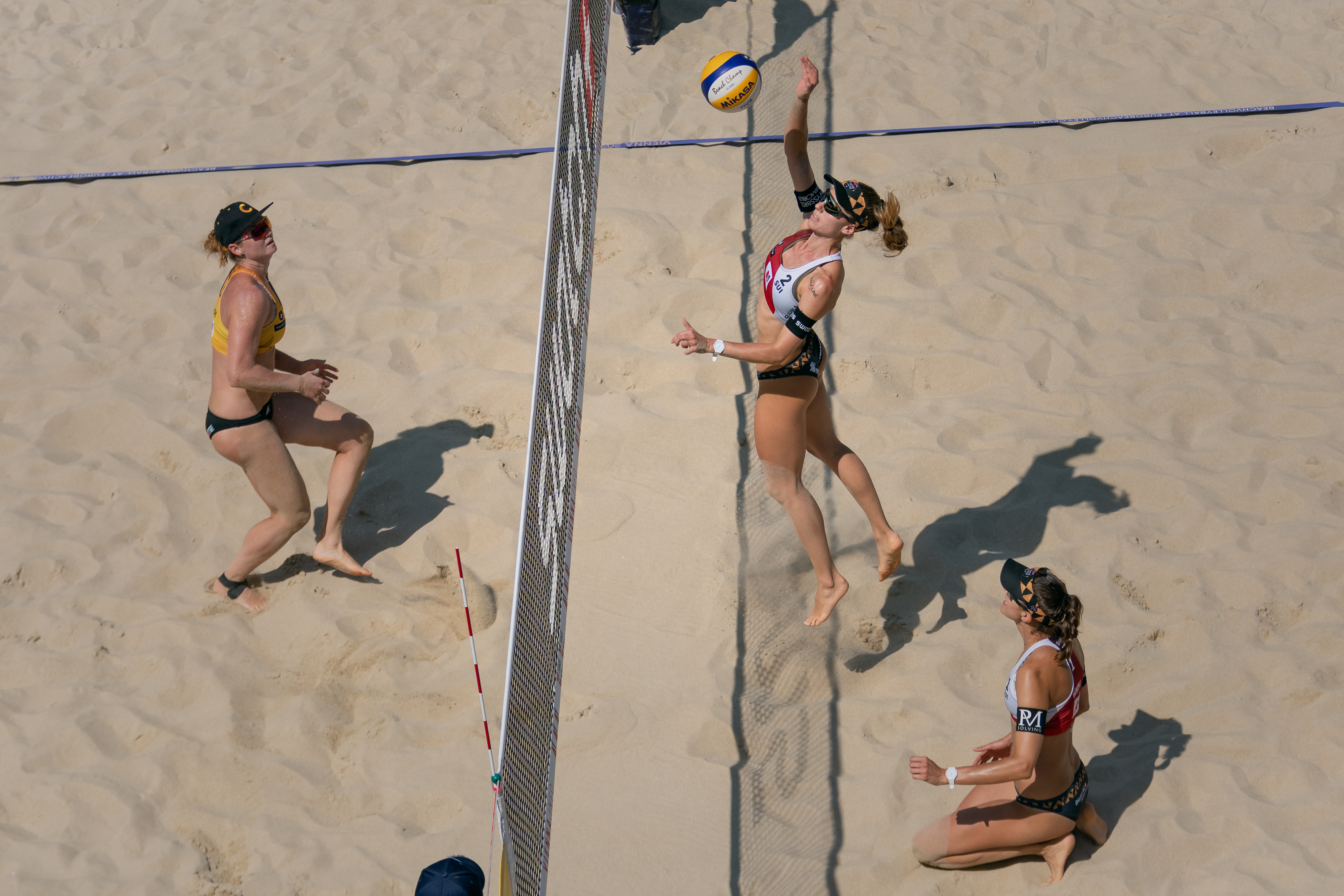 Brunner and Hüberli will try to avoid the added pressure of being the defending champions in Munich
Partners since 2016, the Swiss have won three international events together, but they admit none of their victories was as special as the one they had last year in Vienna, when they played in front of loud and passionate fans and had their families on the standings.
Although they expect a different experience in 2022, the 26-year-old Brunner and the 29-year-old Hüberli can't wait to be on the court competing for the continental title for a seventh-straight season.
"Last year when we won the #EuroBeachVolley, it was one of the happiest days in our careers. We were so fortunate that our families and some of our close friends were in Vienna and were able to celebrate with us. And the atmosphere was absolutely stunning. We're really looking forward to this year's edition and we think that having different sports in the same event will make it really cool."
Tanja Hüberli
Swiss Beach Volleyball Player
The Swiss head to Munich as a team that found its rhythm after a difficult start to their season. Hüberli and Brunner lost all three matches in their 2022 season-opening event, a Beach Pro Tour Elite16 tournament in Rosarito, Mexico, but since then, have been back on track.
The Swiss had top ten finishes in each of their next five international events and won bronze medals in Doha and Ostrava, besides leading their country to victory at the A1 CEV BeachVolley Nations Cup last weekend.
"We're happy with how much steadier our game got during the season. We had a tough start, but remained patient and won two medals in a row. To make it to the podium in an international event, you need to do a lot of things well because the level between the top teams is very close. But we still feel we weren't able to show our best in some matches and we're working to show it in Munich."
Nina Brunner
Swiss Beach Volleyball Player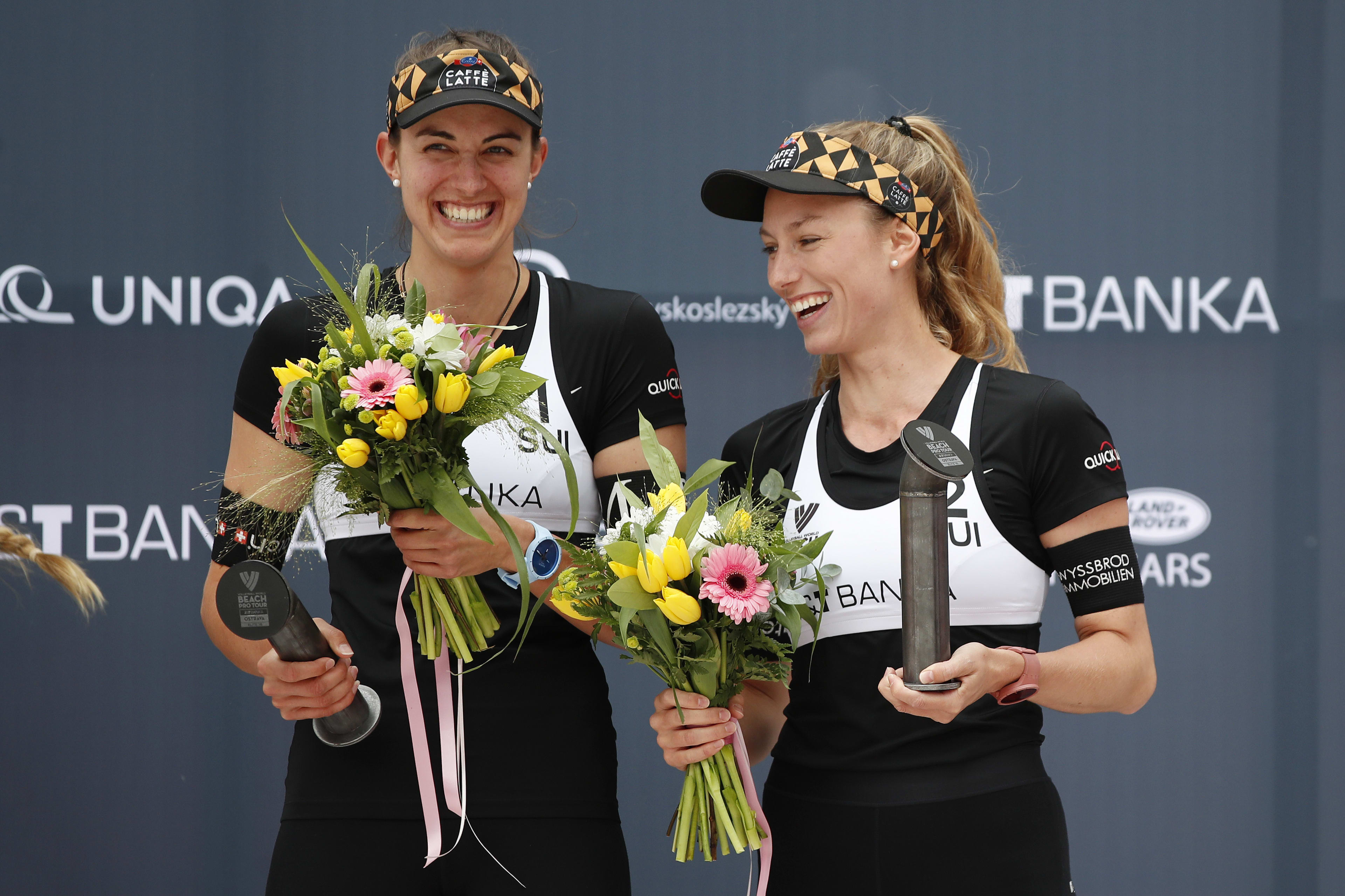 A Beach Pro Tour bronze medal won in Ostrava is the highlight of their season so far
The top-seeded team in Pool D, the defending champions will have an interesting opening match against Germans Walkenhorst, a two-time #EuroBeachVolley winner, and Louisa Lippmann, an indoor star who recently transitioned to the sand.
The Swiss will certainly enter the match as the favorites but playing two extremely popular German players in front of their home fans will make them be challenged right from the start.
"It's going to be a very interesting match. Kira is an outstanding player and her serving and her blocking will always be world-class, even if she's mostly competing on the German Tour now. I haven't seen anything from Louisa yet, but it's always fun to play new teams because it forces you to adapt and find solutions during the match. We're looking forward to it."
Tanja Hüberli
Swiss Beach Volleyball Player