2021
Mol & Sørum make history with fourth EuroBeachVolley title
The Vikings are the first team to take gold four times in the continental tournament
f you thought you had seen the best of Anders Mol and Christian Sørum last week, when the Norwegians triumphed at the Tokyo Olympics, well, think again.
The Beach Volley Vikings remained in top form for yet another week to win the A1 CEV EuroBeachVolley Vienna 2021 presented by Swatch on Sunday and become the first team to win four continental titles – and also the first players to win four in a row.
In front of a packed Red Bull Beach Arena, the Norwegians faced the sensations of the tournament, Dutchmen Stefan Boermans and Yorick de Groot and used their experience and great rhythm to win in three sets (21-19, 24-26, 15-12) and step at the top of the podium in Europe for a fourth-straight season.
"The Dutch played amazing, it was a perfect final, we had to work really hard to find a way to beat them. We had one goal before this tournament and it was to win this title, but to win four in a row, it's hard to believe. We're really happy we're going home with another victory here in Vienna, which is like home for us. It's always fantastic to play inf front of these fans."
Christian Sørum
Defender for Norway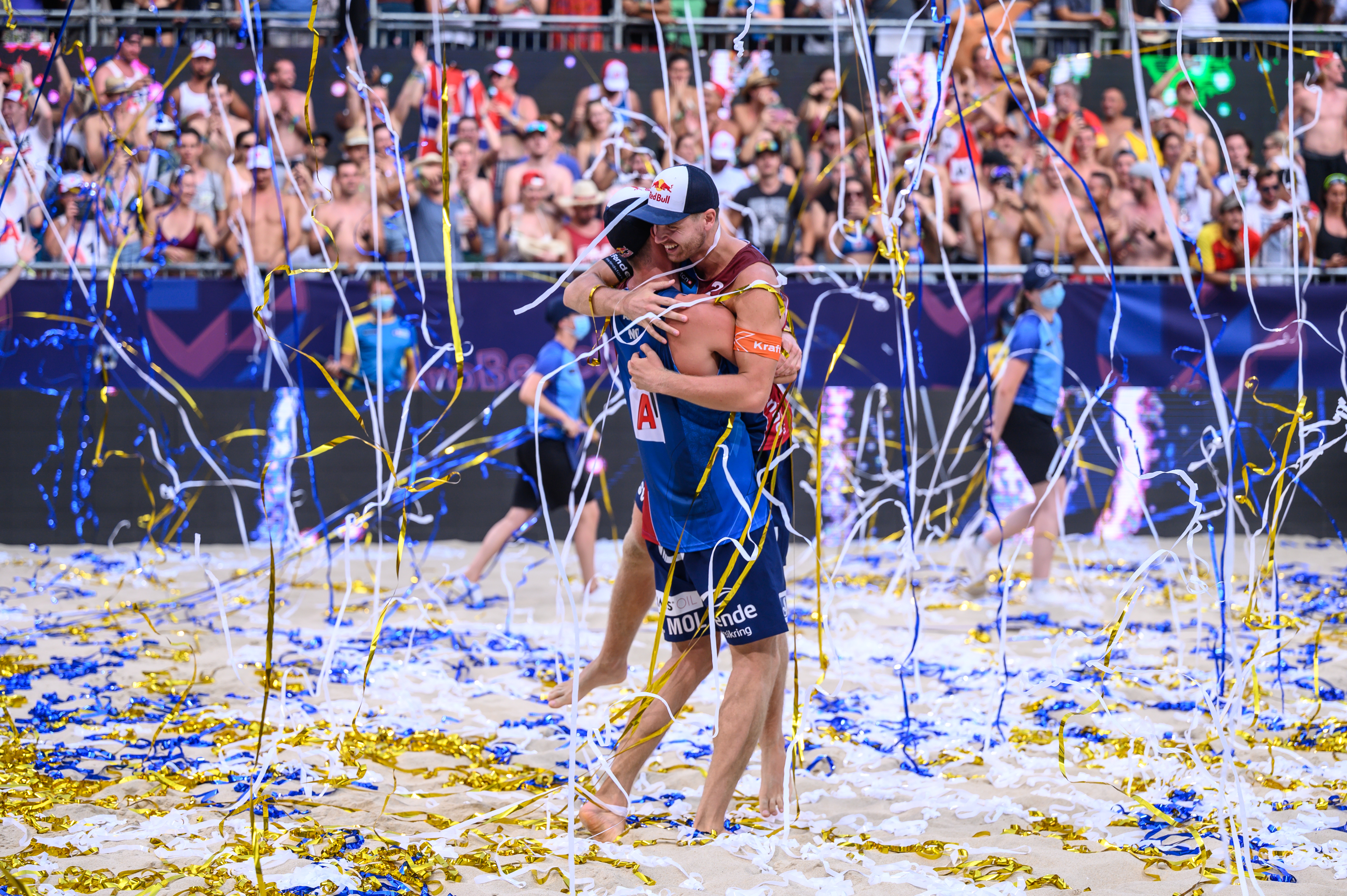 The unprecedented dominance of the Norwegians at the continental level has now led them to feature a 26-match winning streak in the tournament, meaning they didn't drop a single match in any of their four winning campaigns. Mol and Sørum also remain undefeated in international tournaments in Vienna, having won 18 consecutive matches in the Austrian capital to triumph at the 2018 and 2019 Vienna Majors and this year's EuroBeachVolley.
Mol and Sørum's gold medal match victory also gave Norway its sixth gold and 21st medal overall in the EuroBeachVolley, making of the country the second-most successful in the event, just behind Germany's 34. Besides the Vikings, Jan Kvalheim/Bjorn Maaseide and Jorre Kjemperud/Vegard Hoidalen also were European champions in the 1990s.
"It will take us some time to sink in what we accomplished over these last week, it's hard to believe we just won the Olympic gold and now a fourth EuroBeachVolley title. This was one of the best matches we played in the last few years. The Dutch played really well and we'd like to congratulate them too. Playing here in Vienna is always special and I'm so happy we're still unbeaten here. We hate losing any match, but even more in front of these fans."
Anders Mol
Blocker for Norway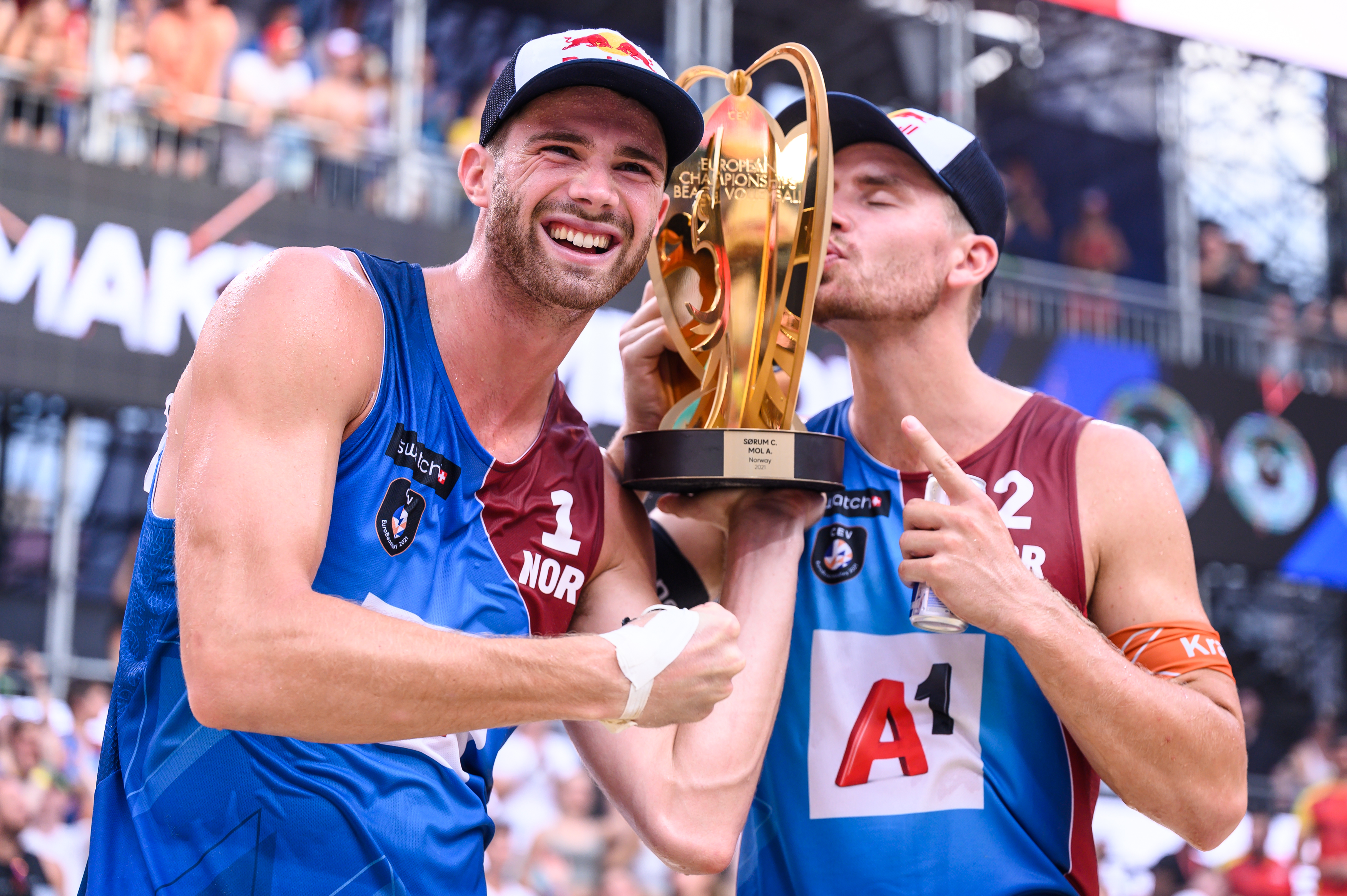 The youngest player in the final, the 21-year-old de Groot lamented the defeat, but couldn't be any prouder after Boermans and him took silver in their first appearance at the EuroBeachVolley.